Arizona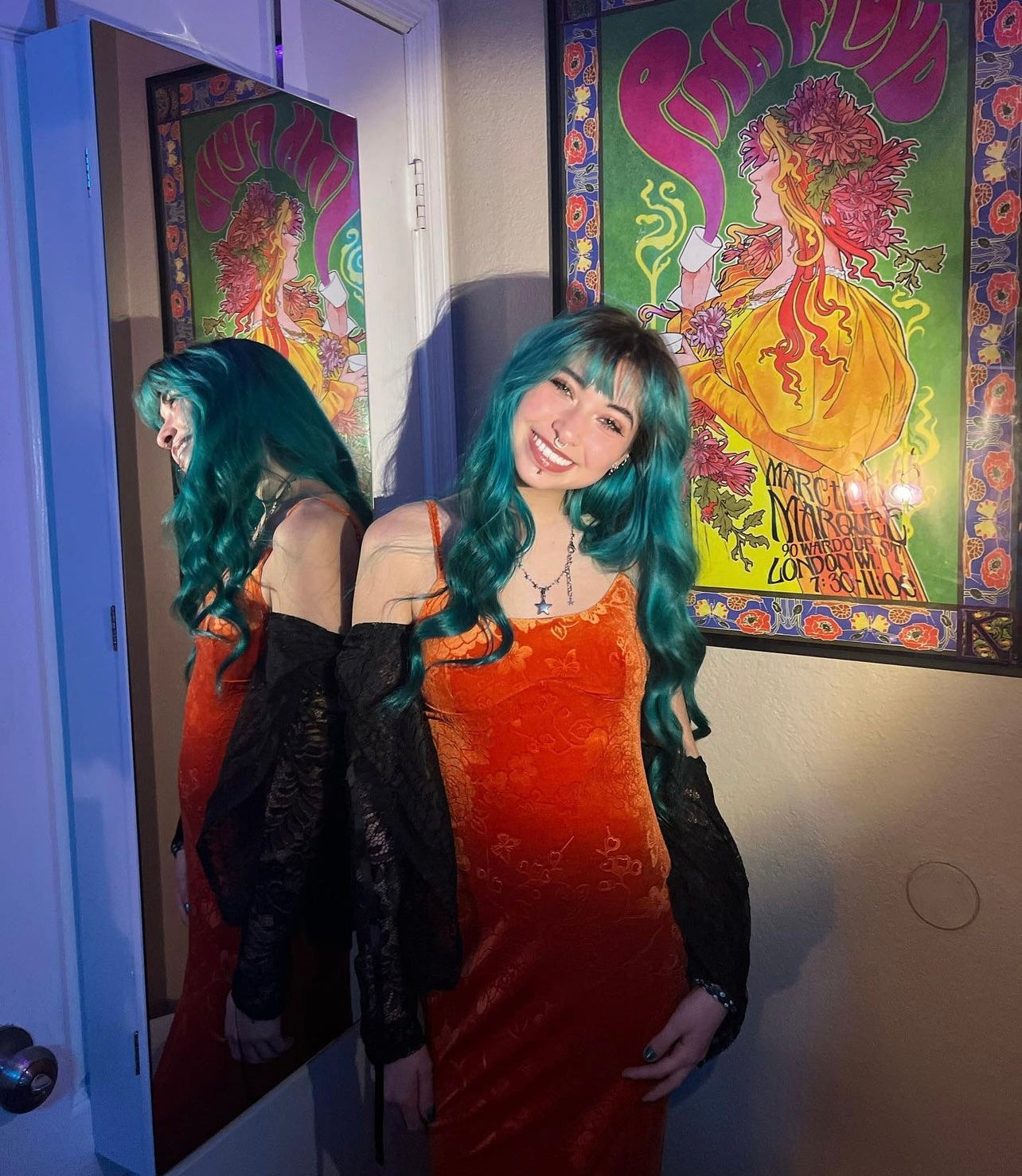 Abbey Vernia
Southern & Gilbert
Abbey has shown amazing growth in the past few months, she thrives in any situation she is put into and does it without a problem! She always walks into shift with the brightest smile on her face we love you Abbey!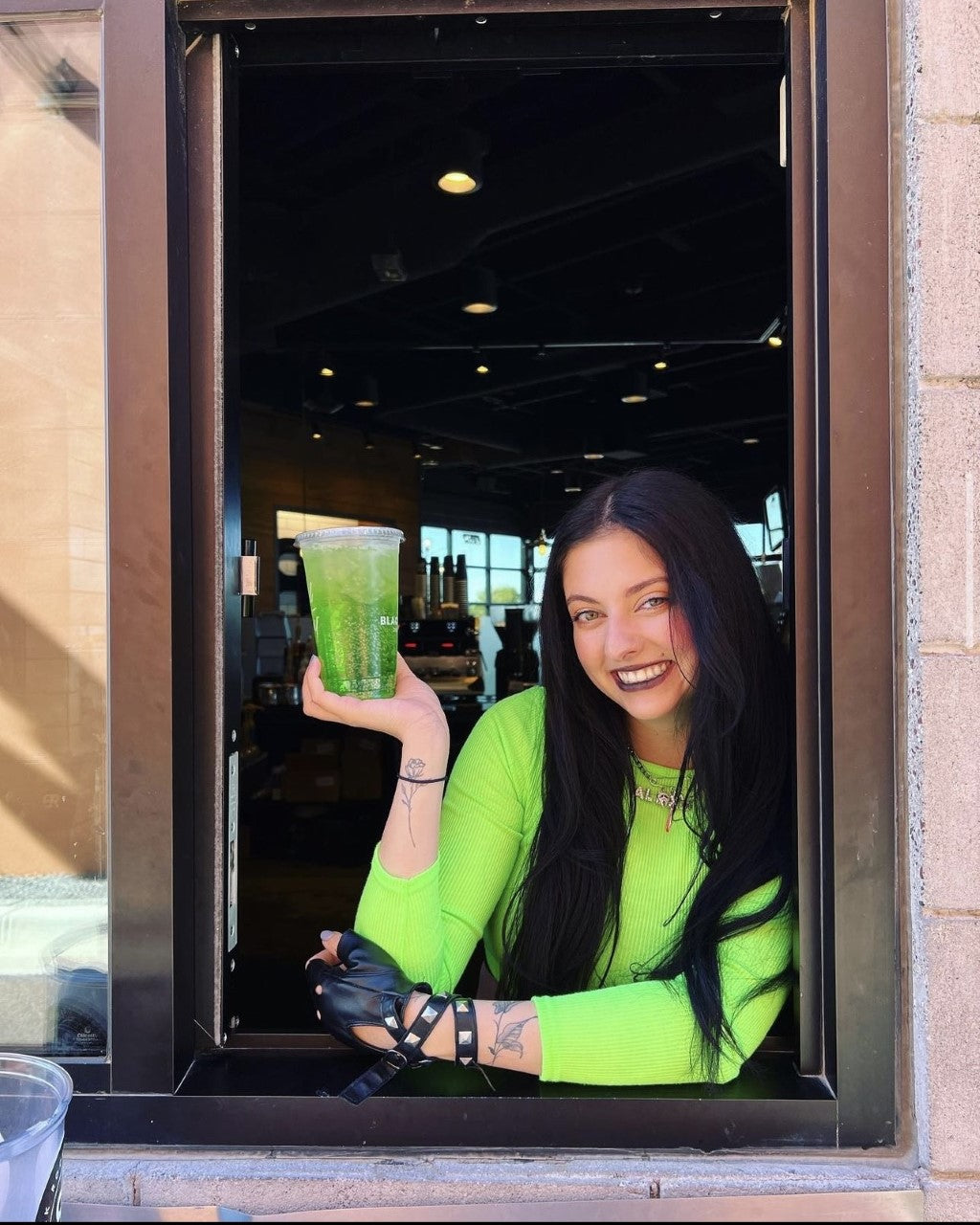 Alex Corridan
Alma School
Alex has done leaps and bounds with stepping into various leadership positions over the course of the last few months! I am so proud of how well she has done with her new positions and store, and continues to improve as a leader each and everyday! Keep doing you Alex, we love you!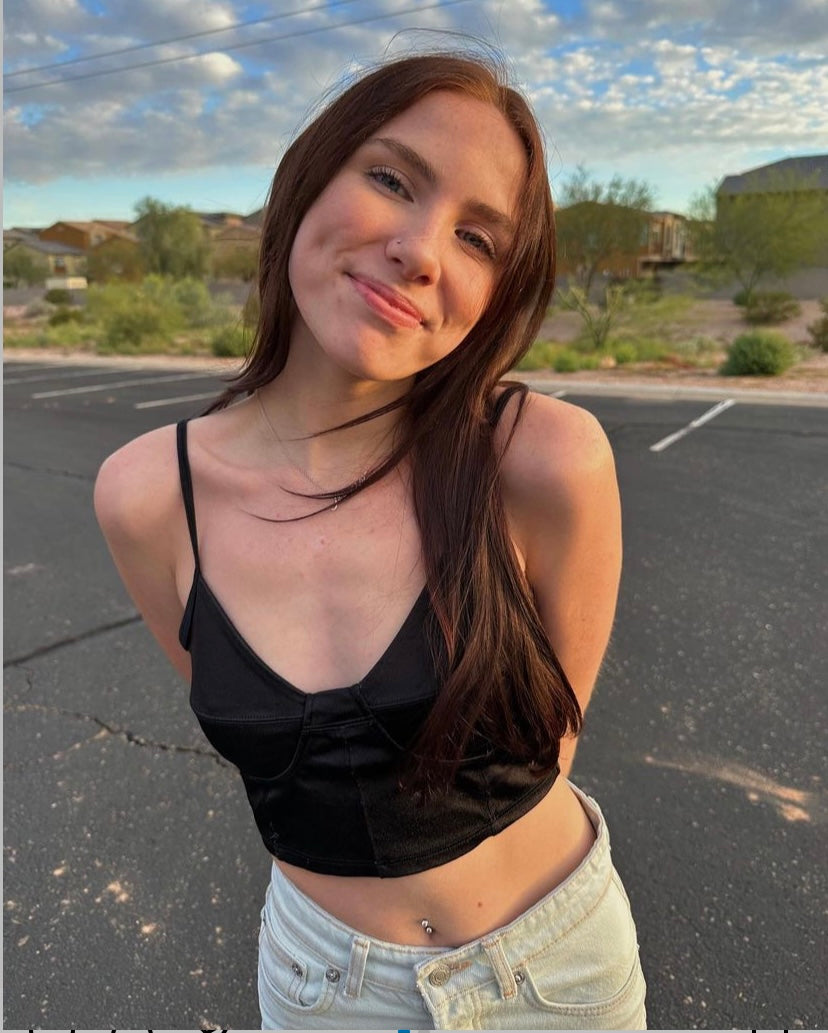 Alexia Parker
90th 101 (The Edge)
Lexi always does whatever is asked of her and is consistently willing to go that extra mile. She is such a team player and sets an amazing example for everyone around her. We appreciate her so much at The edge and are excited to see her grow even more!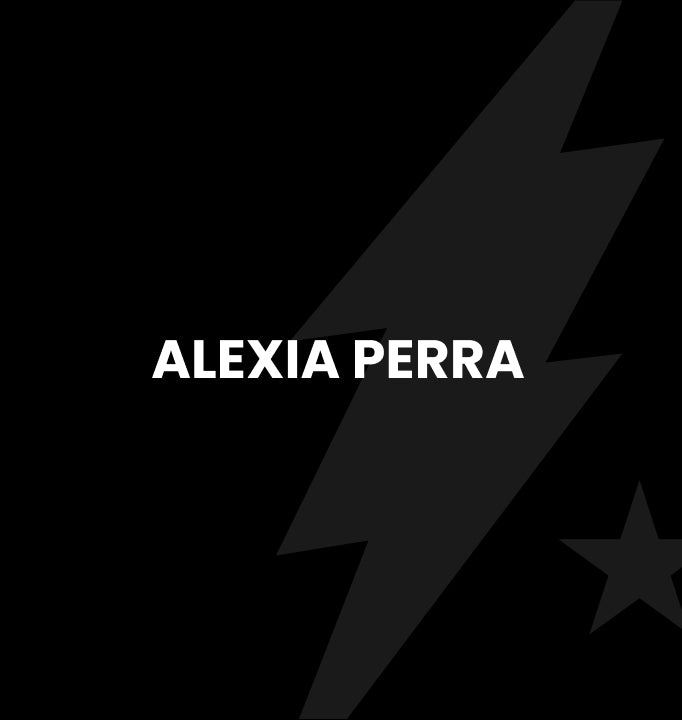 Alexia Perra
Power & Ray
Lexi always does whatever is asked of her and is consistently willing to go that extra mile. She is such a team player and sets an amazing example for everyone around her. We appreciate her so much at The edge and are excited to see her grow even more!

Allison King
Ellsworth & Ray
There's lots of ways to describe growth or apply it to someone in different areas of their life. In the time that I've known Allison there wasn't a huge change in what she was doing, but her calm and hard working spirit was always there whether we were watching or not. Allison has grown on every position of the job since i've known her and continues to impress every manager that get's to see her work. Thank you Allison for all of your hard work, and your consistent steadfastness. We're excited to see you grow, and to see more grow to be like you.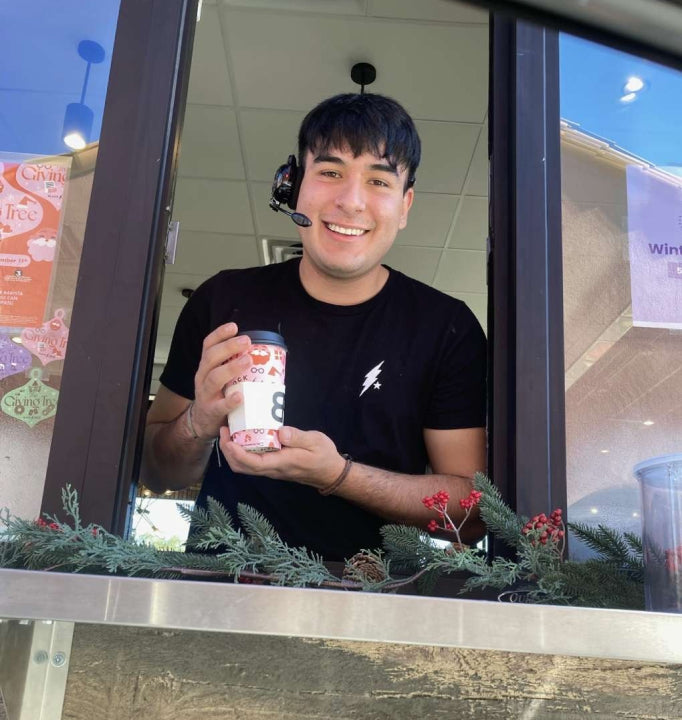 Alvaro Bustamante
Grant & Wilmot
When thinking of growth the entire Grant team thinks of Alvaro. Not only have we seen him flourish since he was hired, he utilities every day as a day to be better and as an opportunity to learn, change, and accomplish new things. We wouldn't be the team we are without the assistance of Alvaro pushing us to grow with him. He's a beacon of Encouragement for everyone around him. We are lucky to have you as a barista and as a friend Alvaro!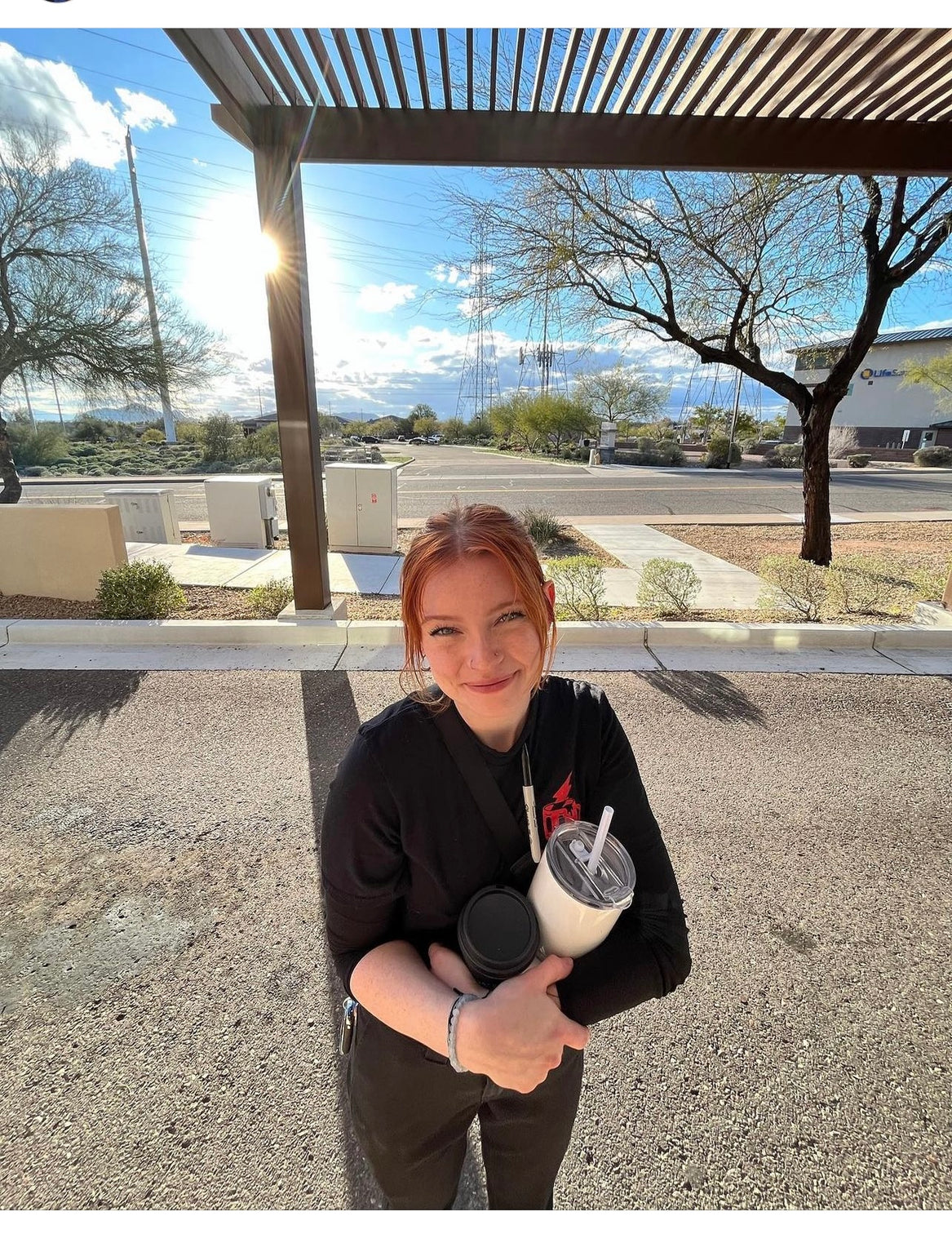 Alyssa Paul
116th & Shea
We chose Alyssa for the Growth 4G award because we have seen her thrive over the last few months. Alyssa is dedicated, extremely hard working and always there for her team. She is always there to support her peers whether it's slaying it on bar to hearing people out and lifting them up when they need it the most. Thank you for all that you do girl we are so lucky to have you!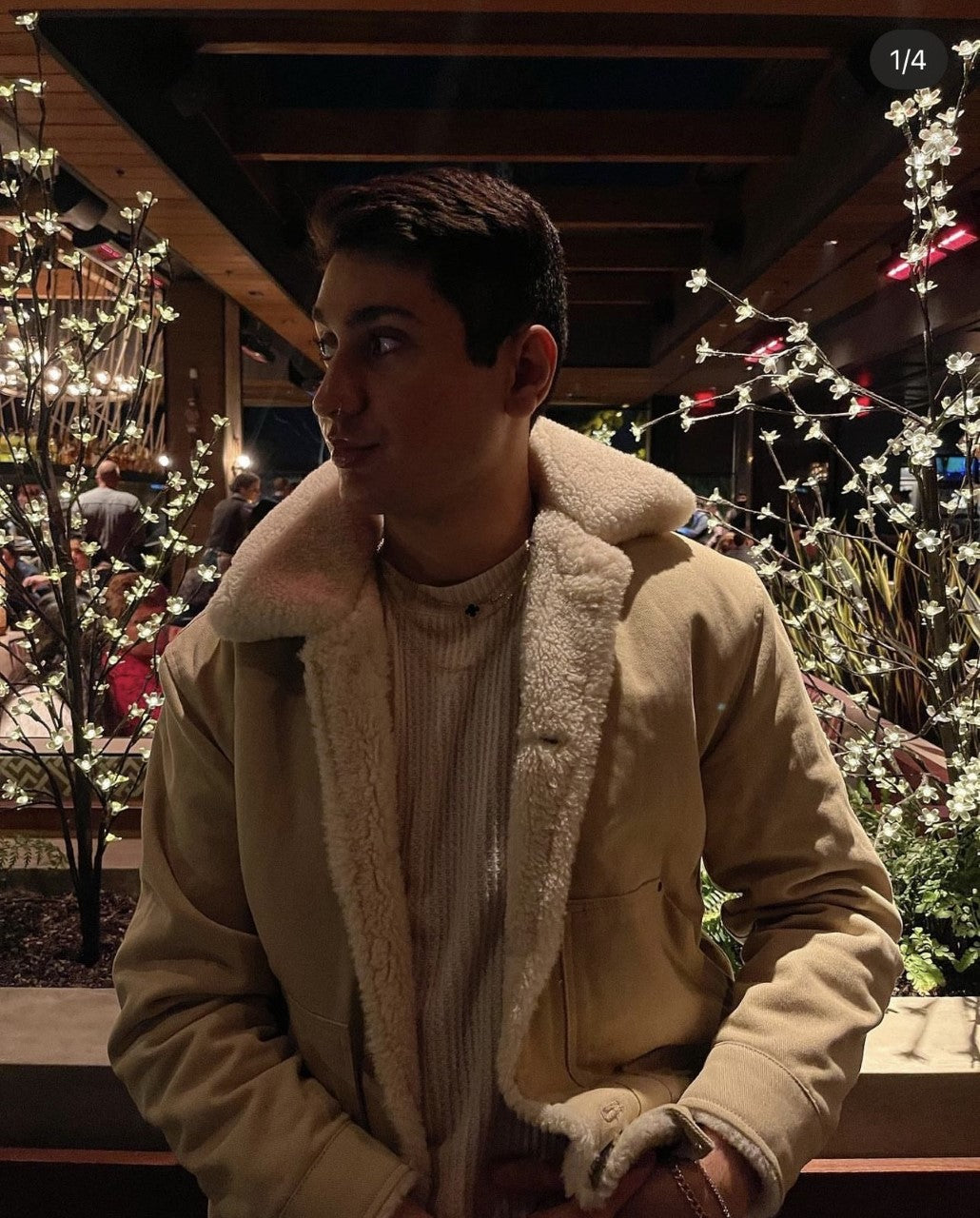 Andrew Putrus
Alma School
Andrew is a natural born leader and always brings out the best in everyone! He truly embodies growth as a person and is always trying to be better, and in turn, makes everyone around him grow as well! He is an absolutely integral part of our team at Ocotillo and we know that we will make great strides no matter where he goes!

Anthony Caudillo
Val Vista Queen Creek
Anthony shows up every day with a great attitude and a strong work ethic! Never need to be asked to do extra and it's a blessing to work with him!

Beyonce Sandoval
Crismon & Baseline
I chose Beyonce for this award because she has shown a tremendous amount of growth over the last few months! She is very eager to learn new things and has made it known that she wants to continue to grow with Black Rock! She never hesitates to ask what area's she needs to improve on! I love working with her because I know she strives for excellence and will give 110% every day!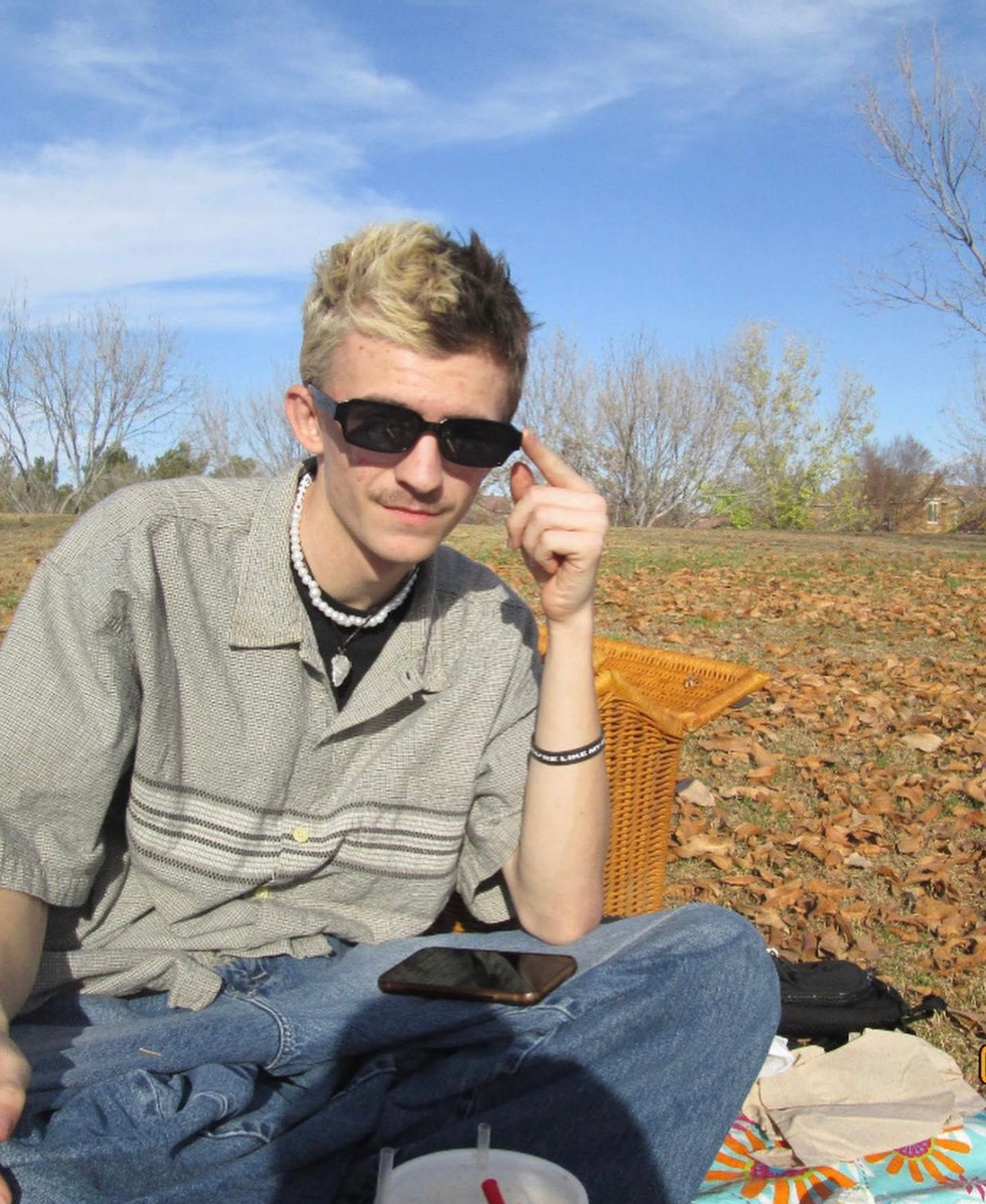 Brexton Colburn
Hampton & Higley
Throughout Brexton's time at Black Rock he has shown tremendous amounts of growth. I picked Brexton for this award because he always comes into work with a great attitude and always wants to put his best foot forward. He has become a great leader to our afternoon crew and he is someone I can depend on to make sure everything gets done during the closing shifts. I have watched Brexton grow up so much during his time with us, and I am very proud of him for how far he has come.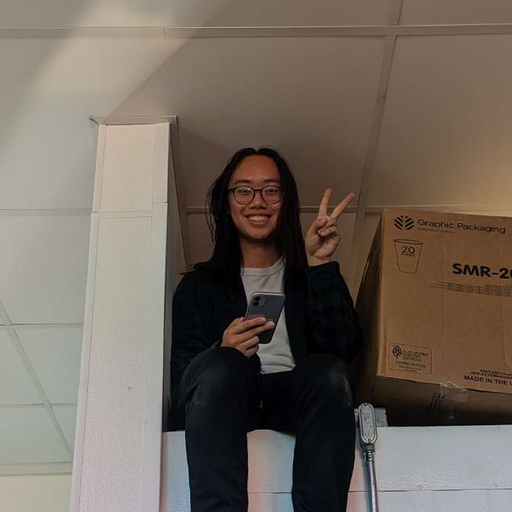 Brian Nguyen
Golf Links Rd
Brian has shown exponential growth in every aspect of being a barista. From being a shy, nervous guy to the most outgoing person you will ever see. From being hesitant on bar to being the power house during morning rushes. Brian has put in the effort to be not just a better employee, but a better person in general.

Brianna Romero
Valencia BLVD & Valencia
Bri has become such a leader in and out of the stand! Every single day she comes in and not only is expecting growth from herself but helps others around her strive to do the best they possibly can! I know her crew and customers appreciate her ability to learn and grow from any situation and persevere.

She always is there to offer a fresh and new perspective on any aspect of life. She shows that going into anything with the mindset to grow even just 1% takes you far! Bri inspires everyone she crosses paths with and we're so thankful for her! <3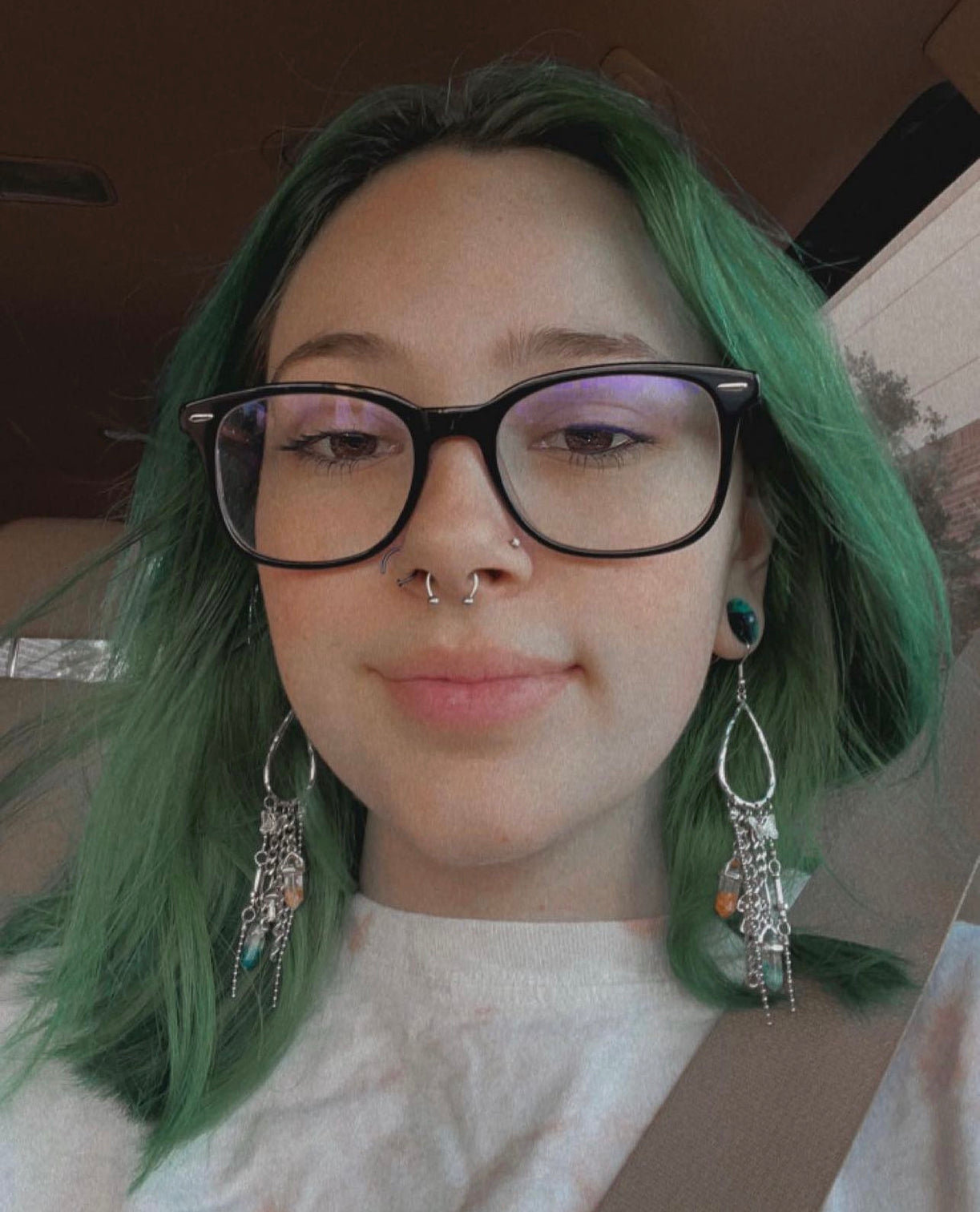 Cassie Griffiths
Crosscreek Commons
Cassie demonstrates growth everyday she comes into work by always having a positive attitude and being eager to learn new and efficient ways to be the best barista she can be! From the moment she first started working, Cassie quickly learned everything there is to know about our menu and more! I would put full faith in her to train any future employees and help them reach their full potential. Because of her outstanding attitude, customer service and capabilities, she is many of our regulars favorite barista!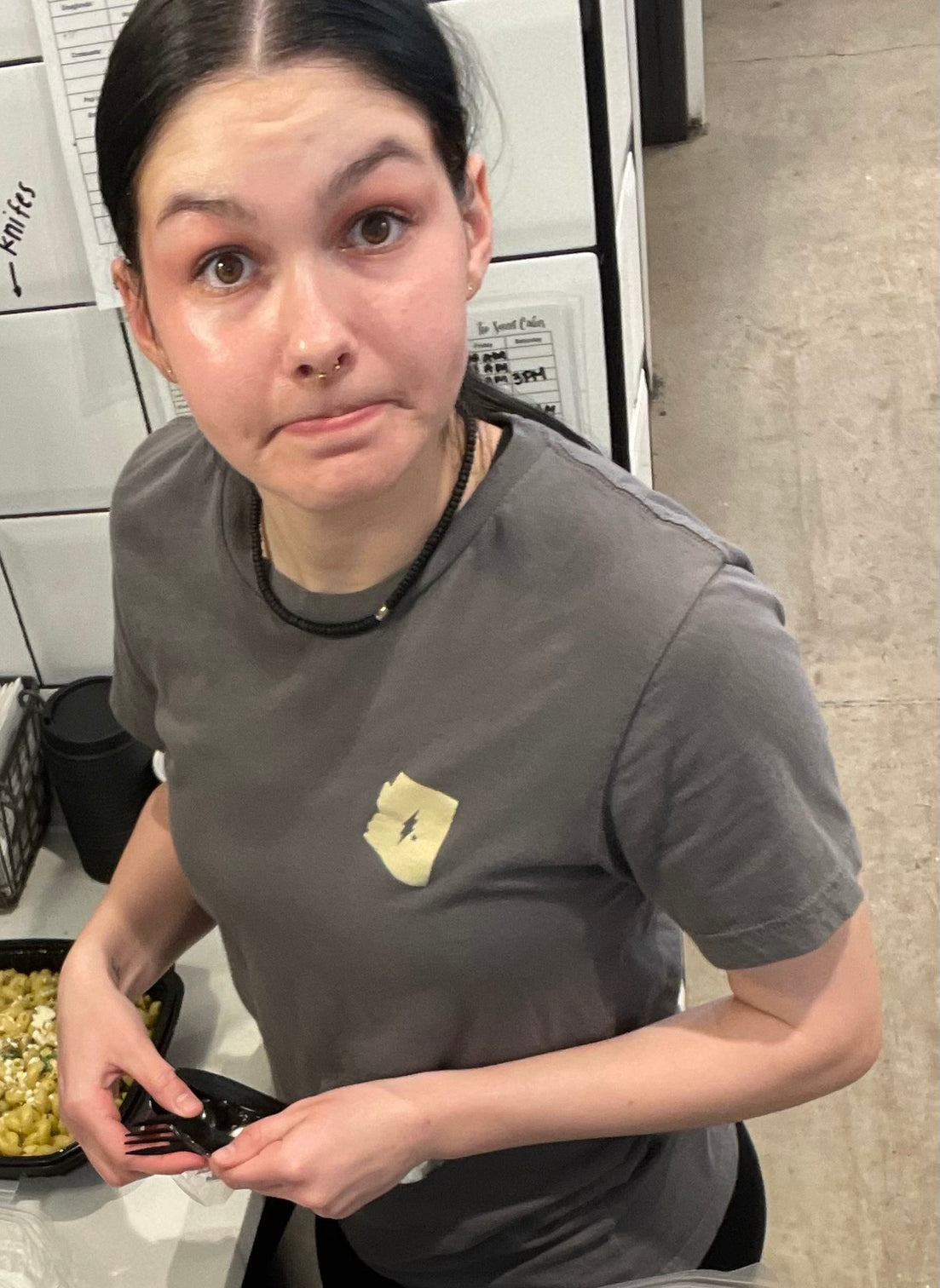 Cecille Harris
Priest & Ray
Cecille has grown exponentially as an employee and as a person. She's really shown a lot of growth and initiative this last quarter. I believe she deserves this nomination for her hard work and dedication.

Chelsea Peña
i17 & Glendale Ave
Chelsea was chosen for growth because she is just hands gown amazing! She came into blackrock with zero coffee experience and is now one of my top baristas! Chelsea came home it down on the bar and makes AMAZING customer connections! Her growth in blackrock has been beautiful to watch! An amazing employee and friend to all! We love you Chelsea🫶🏻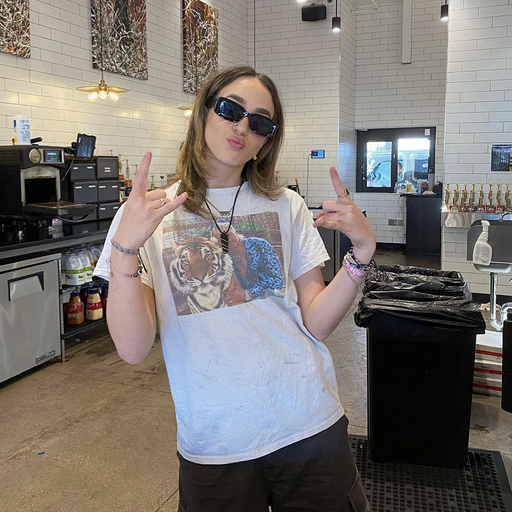 Colby Brown
San Tan Williams
Colby has shown so much growth as a person and as an employee in the short time that I've worked with her! She has become one of the most reliable and hard working people I know! She always comes in to her shift with a great attitude and always helps everyone around her. She is so much fun to be around and makes every shift a breeze. We love you Bolby and can't wait to see all the great things you continue to do in the future!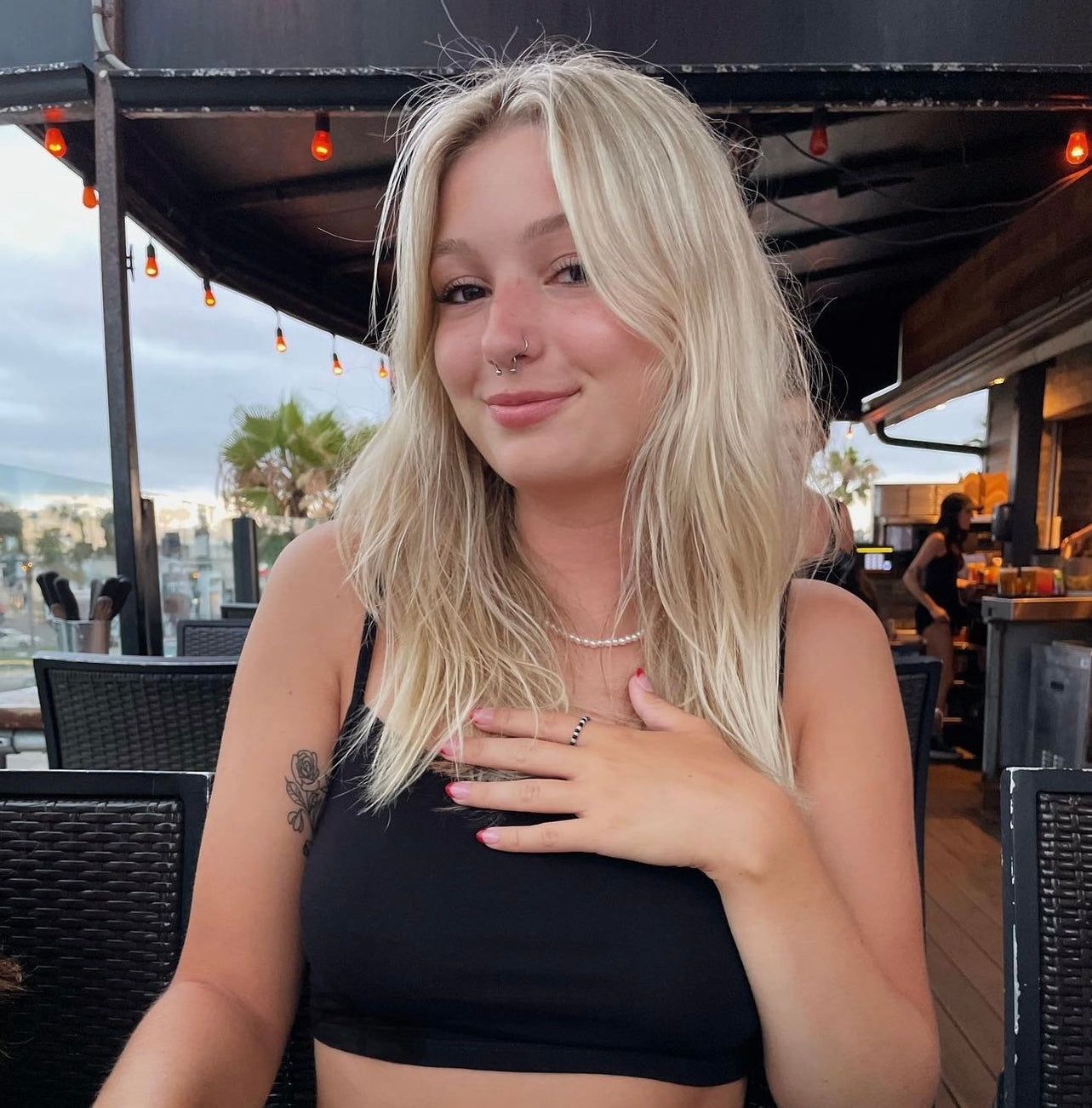 Elisa Cherri
Tatum & Thunderbird
The growth I have seen in Elisa in the last year has been amazing! She comes in to every single shift with a positive attitude and has improved so much in the last year I have been working with her. As a lead she is constantly asking what she can do better and taking that constructive criticism and putting it into action. I am so proud of the lead she has become and the growth I have personally seen in her and her store.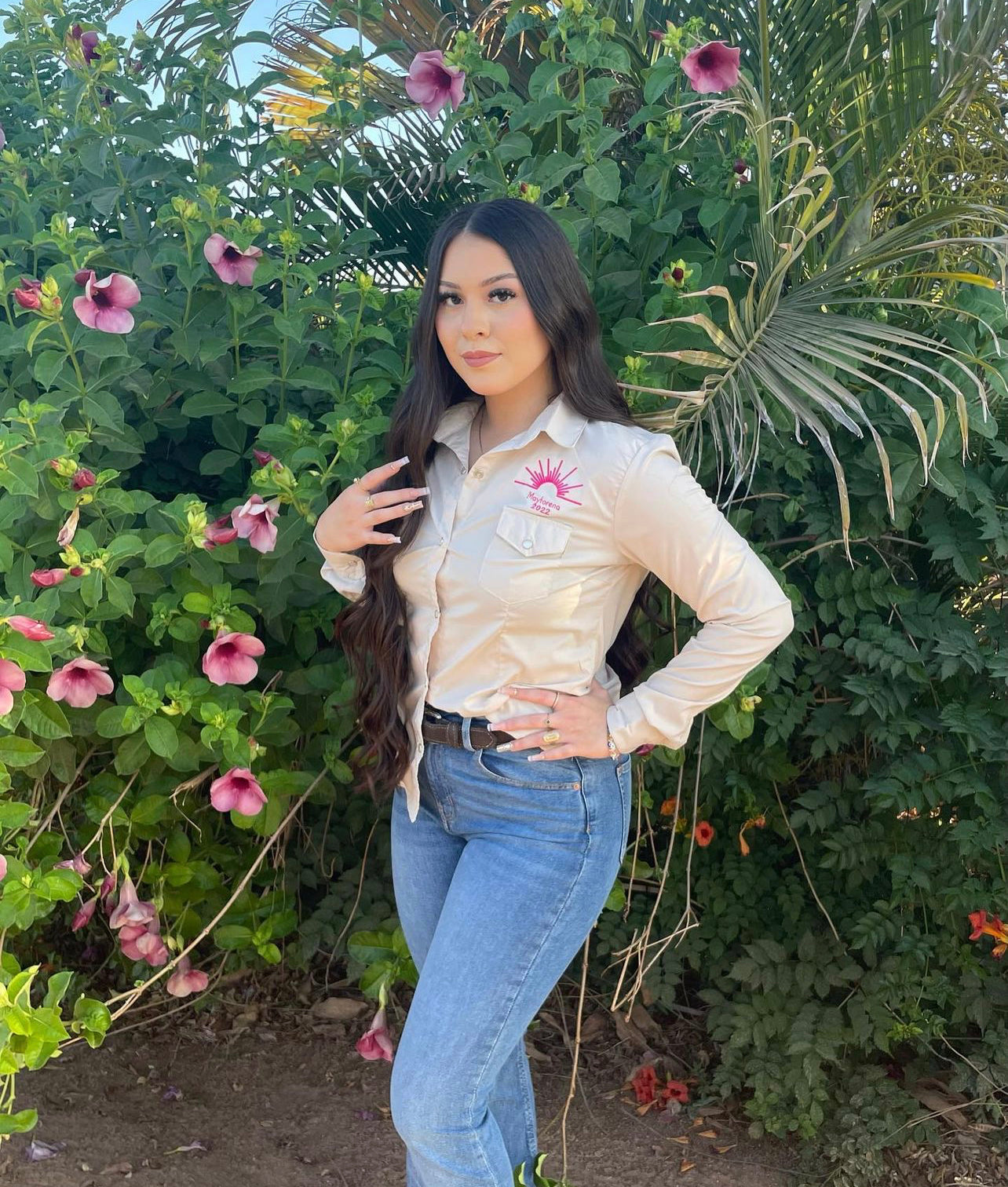 Emily Aguirre
Scottsdale & Shea
Emily is the hardest worker!! She comes into every shift ready to give 110% and she is always getting better and faster. She strives to be the best and it shows. She's been in this store for just over a year and she's grown so much! She builds great relationships with customers and she is always doing her very best while she's on shift. We love you Emily!!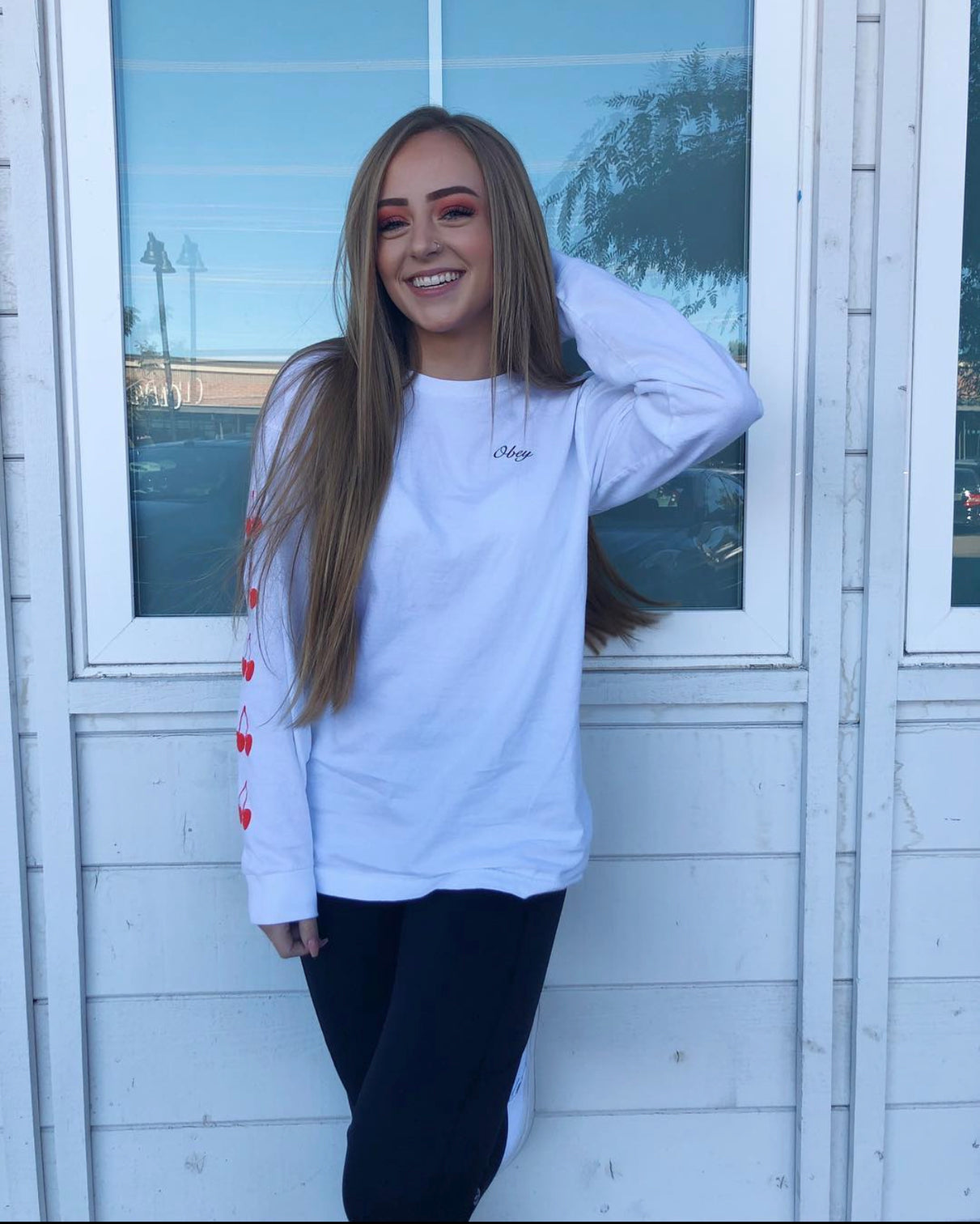 Taylor Gries
Ellsworth & Ray
I chose Taylor because every person she meets she treats like a member of her family. She's able to exude such a love and appreciation to everyone she interacts with. Always as an open heart to everyone and that's why I think she deserves this!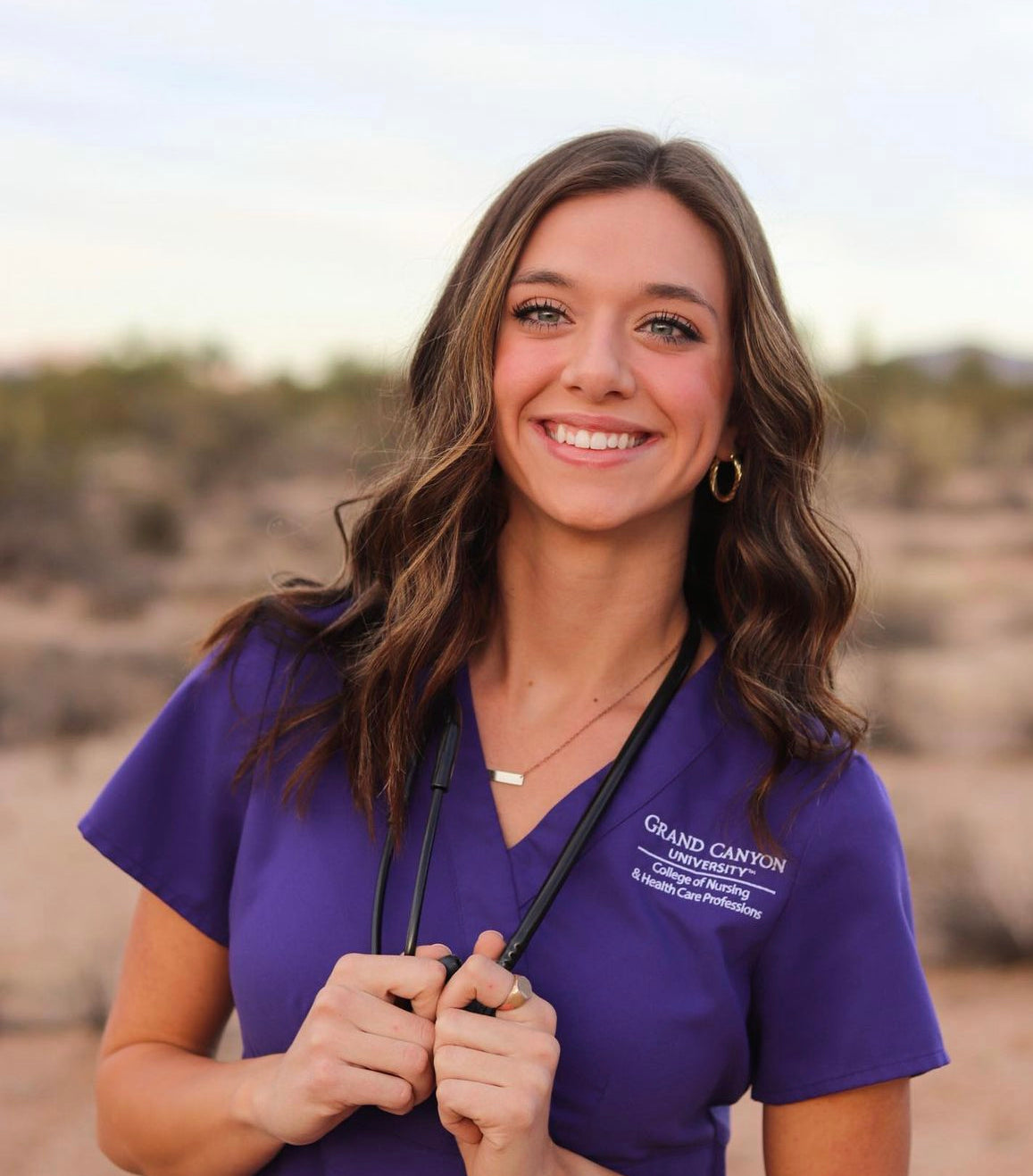 Emily King
7th Ave Dunlap
Emily has recently joined our crew within the past few months and has quickly become one of our top employees! We can always rely on her to provide exceptional customer service as well as focus on quality of drinks! She is all around an awesome employee and exemplifies growth in every meaning of the word! I am so proud of her and can't wait to see her excel and succeed moving forward!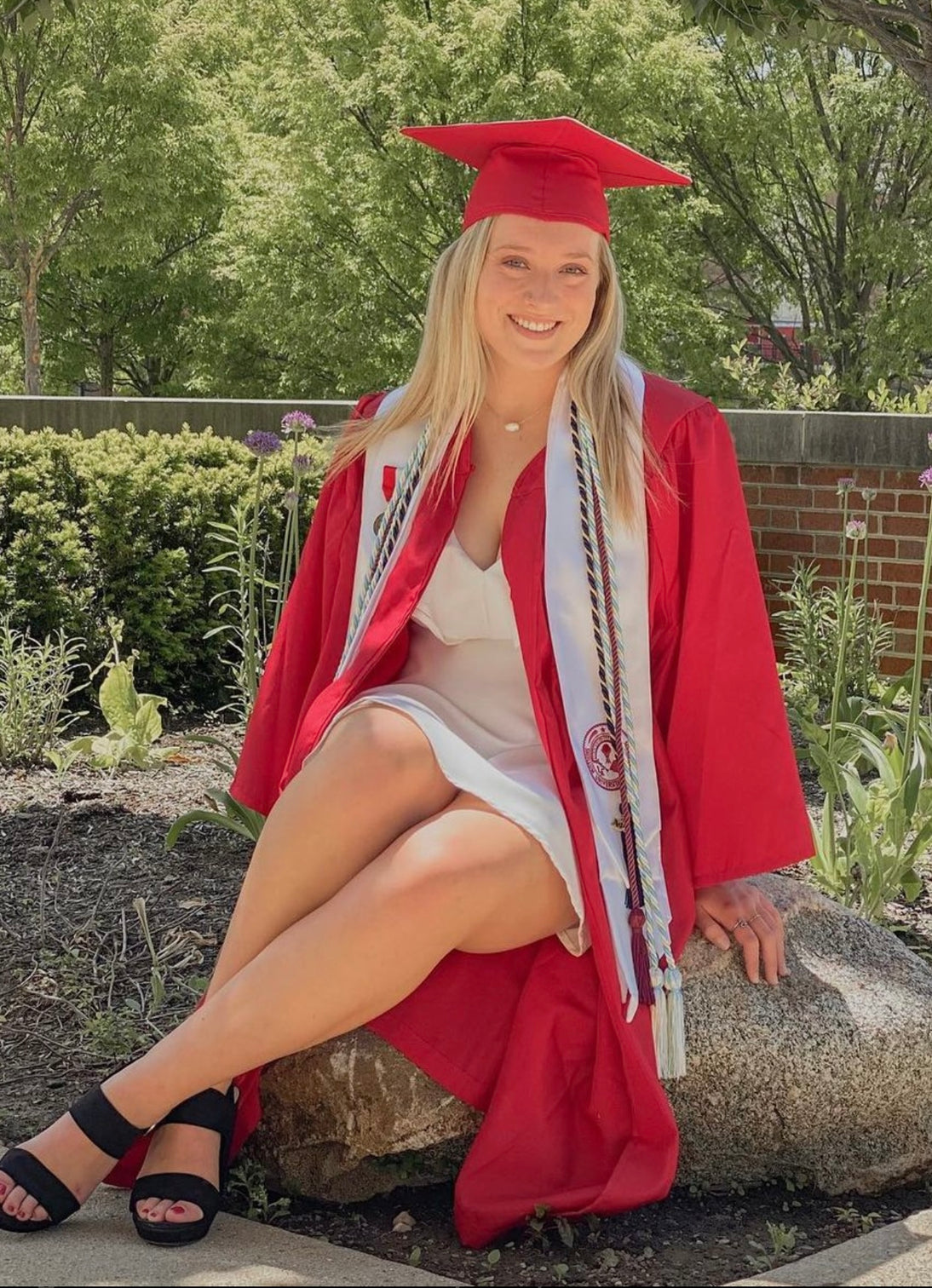 Gretchen Kieffer
90th 101 (The Edge)
Gretchen has shown tremendous growth since starting at black rock. She started as a barista and really worked hard to connect with her coworkers and create a positive atmosphere within the store. She then moved up to an ASL @shea 116th where she jumped into leadership & pushed to be the best version of herself & lead by example every step of the way. She now is the ASL @the edge growing to learn more and more about her community & team! Gretchen continues to grow every day and learn more about her leadership capabilities & is overall a great addition to our teams! So proud of you gretchy girl !!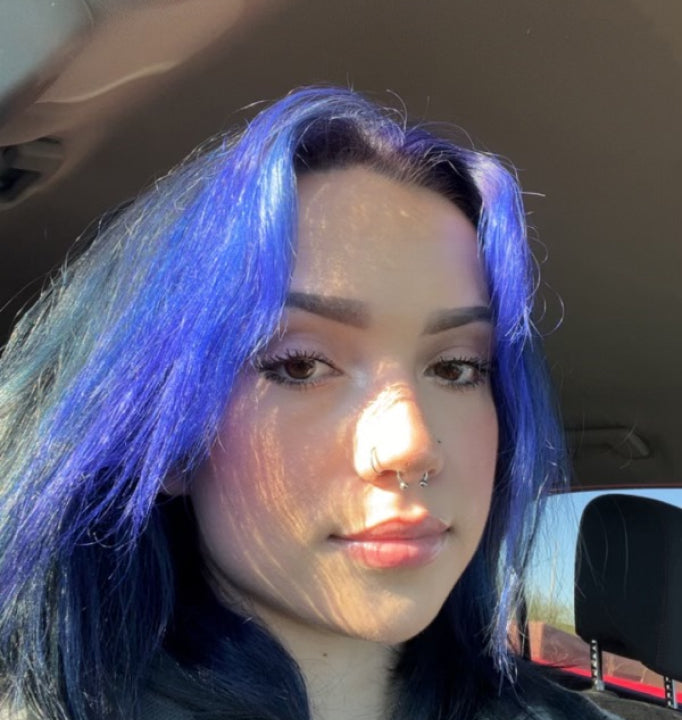 Harmony Vargas
Campbell & Broadway
Harmony under the guidance of her manager and with her colleagues support, she has developed a strong work ethic and effective time management skills. She consistently meets targets, produces high-quality work, and takes on additional responsibilities, becoming a go-to person for her team. Her dedication and growth have contributed to her career advancement and the overall success of the team.

Harmony has also shown growth in her customer service, she was timid at first but I have seen her listen actively, respond helpfully, and anticipate needs. She also stays maintaining a positive and empathetic attitude, Harmony has significantly impacted the customer's perception of the company. Consistently providing excellent customer service while building trust, loyalty, and this has lead to repeat business.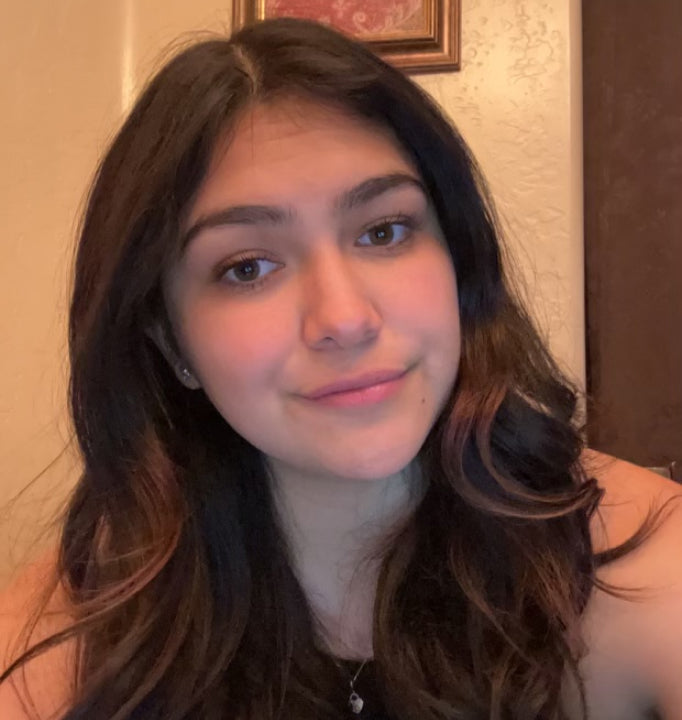 Hope Ruiz
AZ Ave Frye
Hope has always shown that she is a team player. No matter how busy or slow it is, she always works her hardest and keeps a smile on everyone's faces!!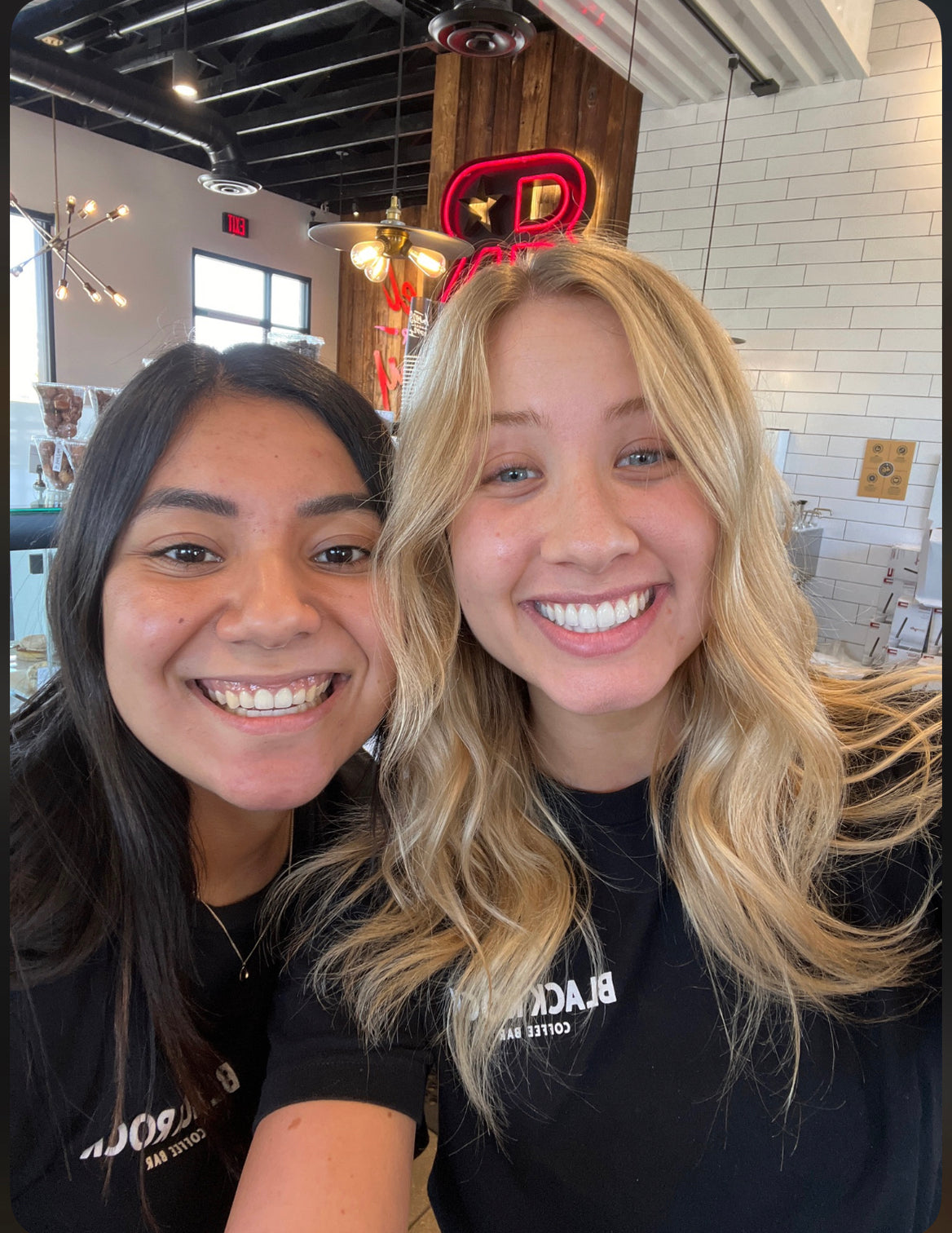 Isabel Valenzuela
67th & Bell
From day one this girl has proven herself to go above and beyond. But Isabel just recently stepped into a management position and over the last few months I have watched her push herself everyday more and more for her team. Making big and small changes to better the employees and to better herself for the sake of her crew. she is phenomenal in all that she does and is always looking for another area that she can improve and grow. We are so thankful to have Isabel as a leader in this store!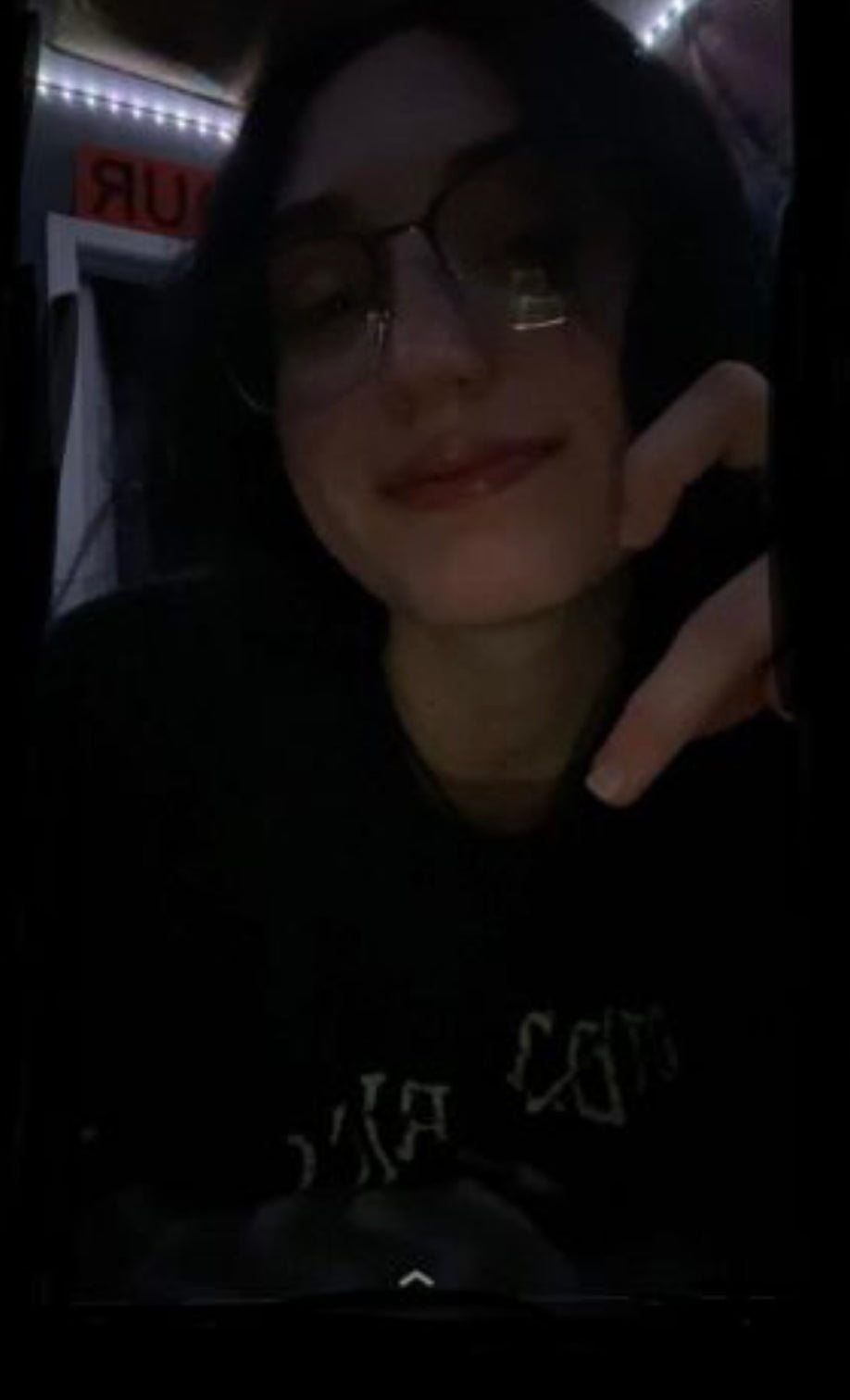 Isabella Seman
Signal Butte & Hampton
Signal Butte and Hampton nominates Isabella Semen for this quarters Growth nomination!!! She has shown tremendous growth since our stores opening, always striving to do better and push others the same way she pushes herself!! She comes in day after day ready to work her hardest and get the job done. She is not afraid to ask about what she can improve on and is always open to feedback! Isabella's growth is what makes our store so proud to have her <3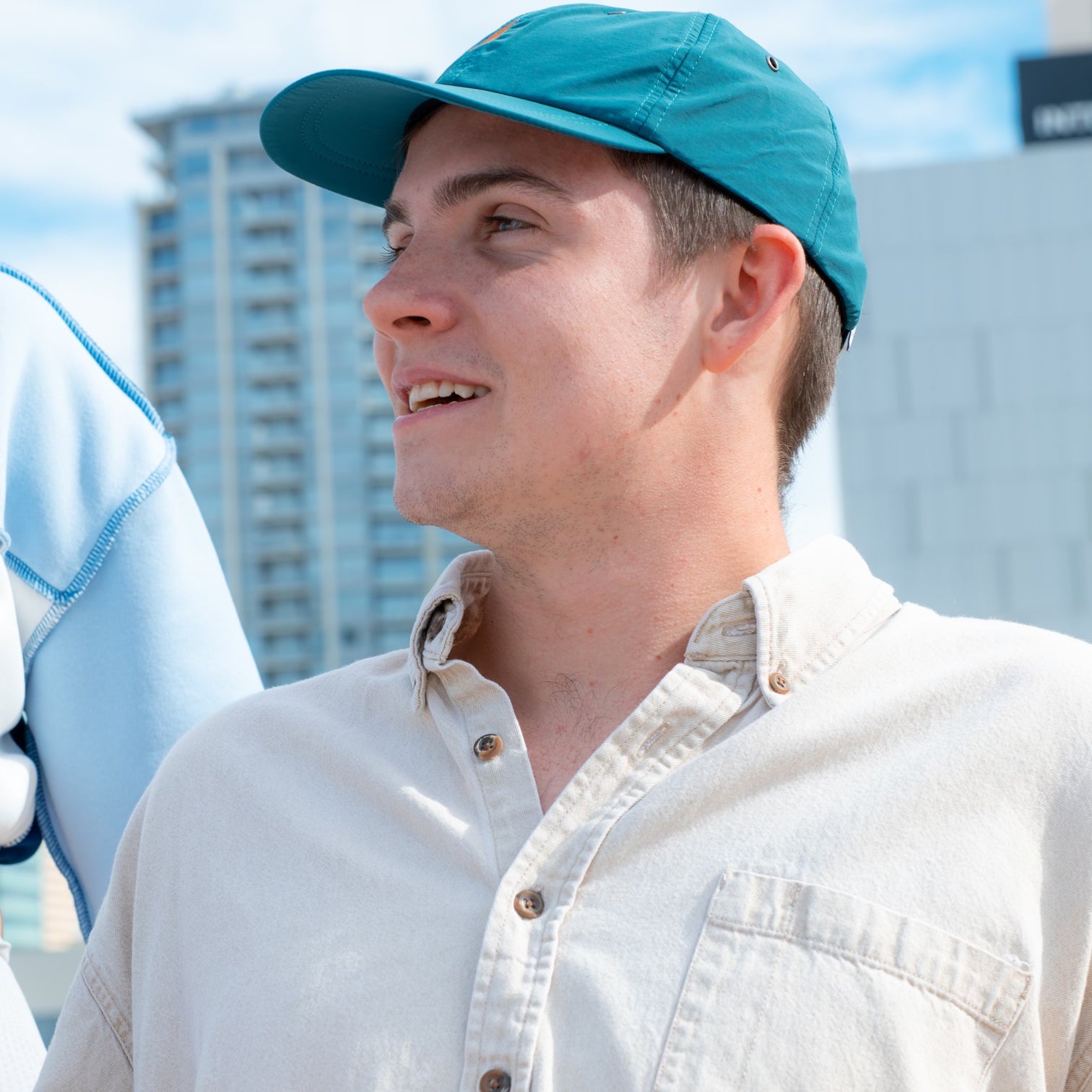 Jacob Jones
Ellsworth & Ray
I've gotten to watch Jacob go from a barista to an ASL to an SL and what a journey is been for him! He's truly come into his own as an SL in his time working at Ellsworth&Ray. He pushes himself everyday to be the best version of himself and it absolutely shows the kind of dedication and passion he has. I'm just excited to see the person he has worked so hard to be at work and in his own personal life and it's been really awesome to watch with my own eyes. Excited to see what's in store for him and his journey at BlackRock!

Jason Obie
Thompson Peak FLW
Jason showed growth into leadership by taking initiative, working diligently, and welcoming the new FLW crew with open arms.These qualities made Jason stand out and truly represent what growth means within BlackRock!!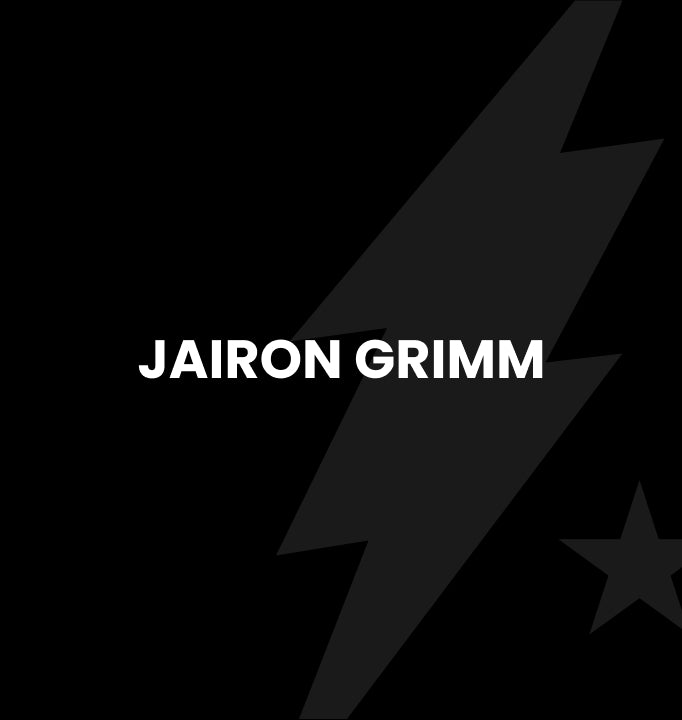 Jairon Grimm
Walla Walla
He has stepped up in leadership around the shop tremendously. He stepped into the position as ASL with such ease. He takes initiative constantly and problem solves when I'm not around which is so helpful for me. I barely had to train him on assistant duties, and he's been killing it all around!

Jonah Pachico
Pima & Thomas
We chose Jonah for the Growth Award due to his INCREDIBLY OUTSTANDING GROWTH!! He was hired just about a month ago now, however it feels like he's been with the company for years! His constant drive and willingness to learn and give 110% every shift has really proven his worth here @Pima:) Actions speak louder than words, and yours tell an incredible story! We are so proud of you Jonah and can't wait to continue to watch you accomplish so much more and serve as a great example to others as well! Thank you pochicho<3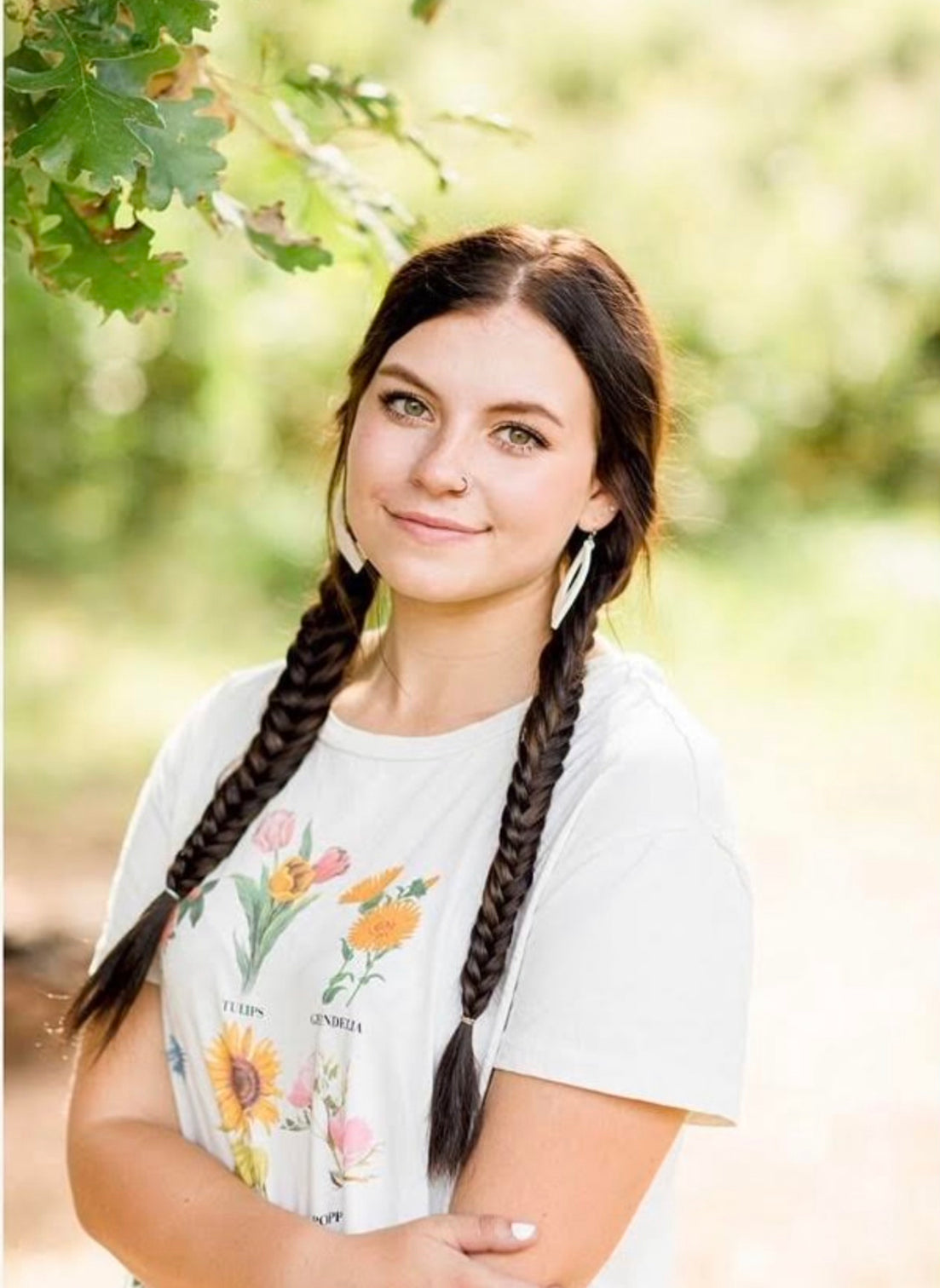 Kailee Kirk
35th & Greenway
Kailee has the best attitude every time she comes into work! She is always willing to lend a helping hand, regardless of the trouble it may cause her, and handles all rough situations with a gentle ease. She is so genuine with all our customers, laughing and smiling throughout every conversation she has with them, and is the first to run to the lobby when a customer is waiting. She completes every task she is given without complaint, and never leaves without setting her crew up. She is a true gem - we love you so much Kailee!!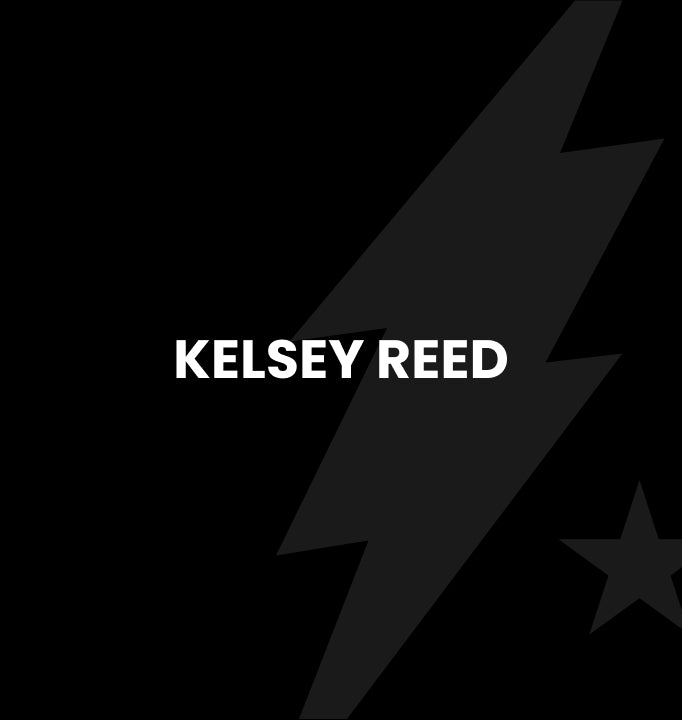 Kelsey Reed
Thompson Peak & Bell
Ever since Kelsey was hired she has absolutely killed the barista position! She comes in every day with a wonderful attitude and executes her role perfectly in our store. She is such a great fit with our crew and the perfect example of a hard working employee.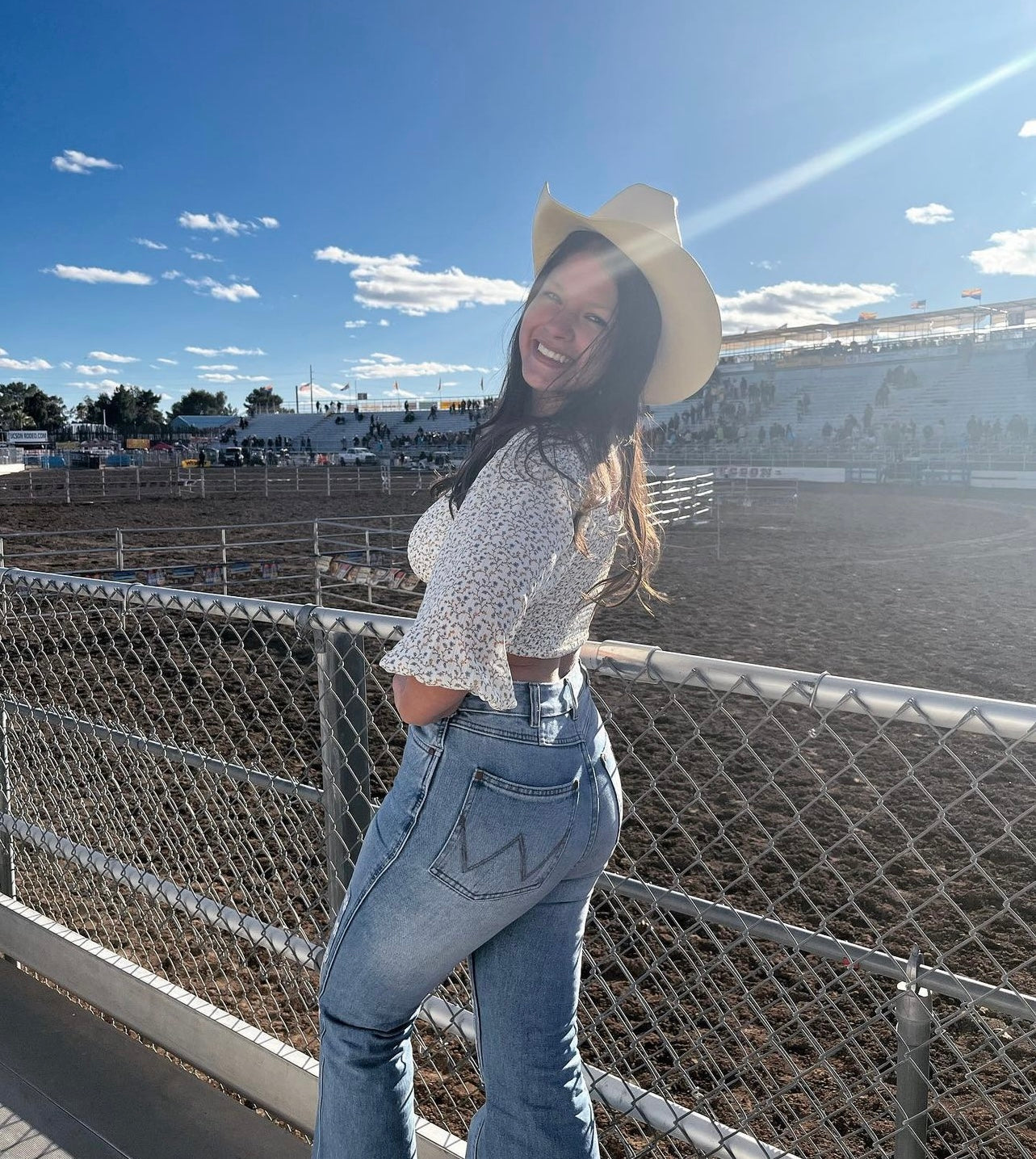 Lexi Martinez
Campbell & Broadway
Lexi demonstrates growth everytime she steps into the stand. since she has transferred stands we have been working with her closely on her speed while on bar. and in the few short weeks we worked with her she has totally transformed into a rockstar on bar. you can feel the confidence and skill radiating off of her when she is calling out drinks on shots.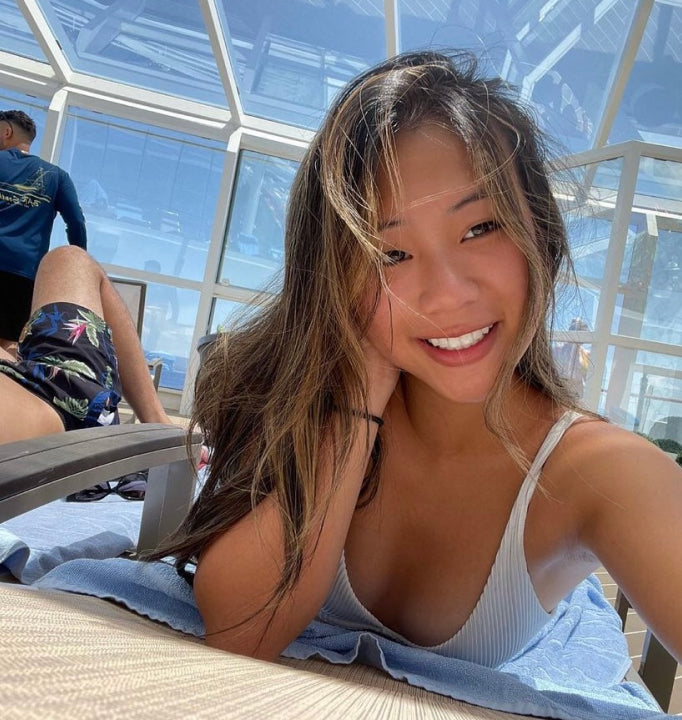 Lilian Dinh
67th & Bell
Lily is always on her A-Game and strives every day to give the best service! She has a kind and understanding heart. She is always willing to learn and has excel extremely on every area in the store! It's seems like she has worked here for years base on her performance! Lily continues to grow everyday! We are so blessed to have her on our team! We love you Lily girl!!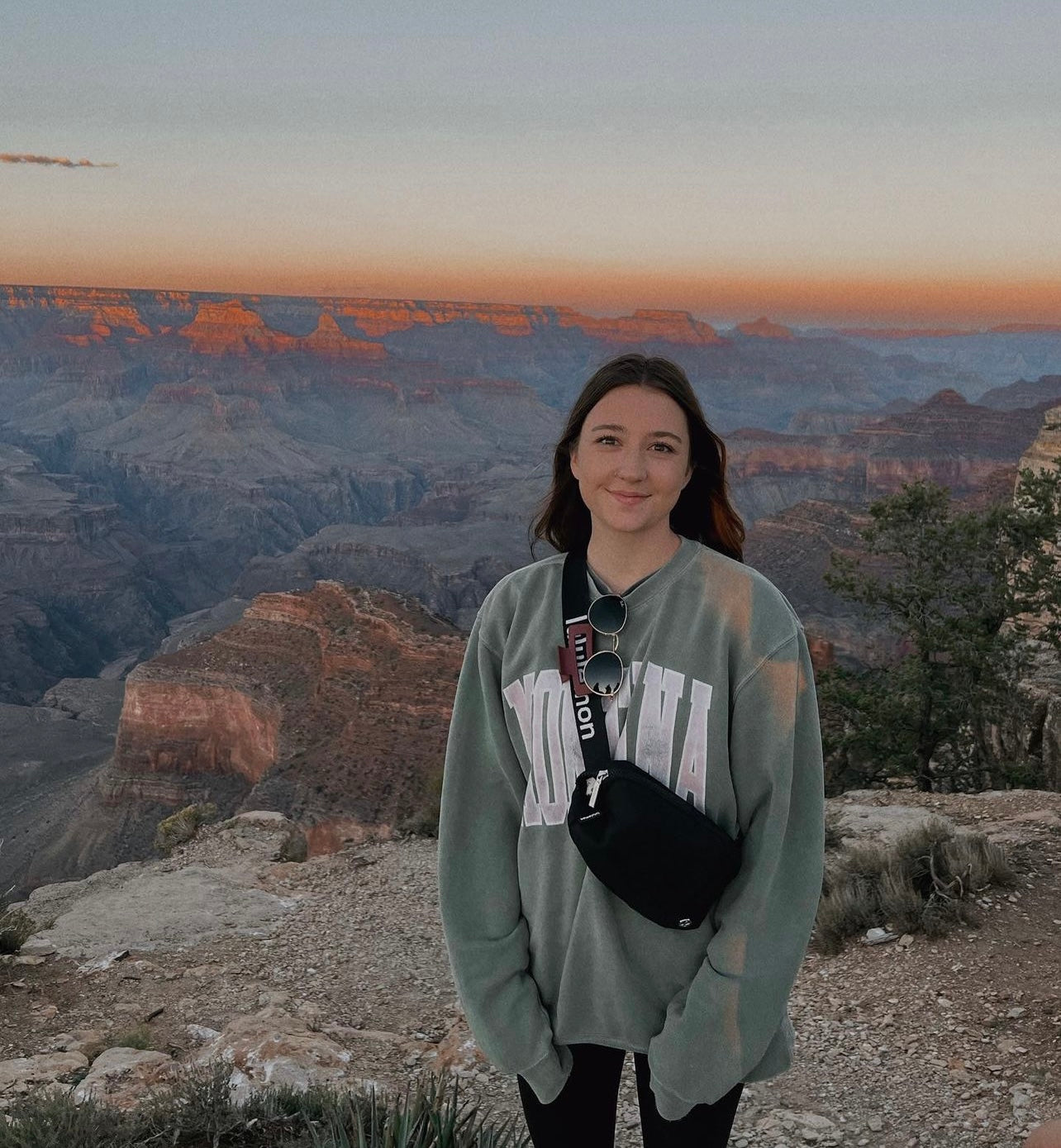 Madi Colbert
Ellsworth Loop
Ellsworth Loop nominates Madi Colbert for this quarters growth nomination!! Madi has grown into someone that i can rely on day in and day out! She shows initiative, hard work, and leadership! She sets an example for all of Ellsworth and never fails to give it her all. We are so lucky to have Madi on our team and i can't wait to see all the growth that comes in the future! We love you madi! Slay.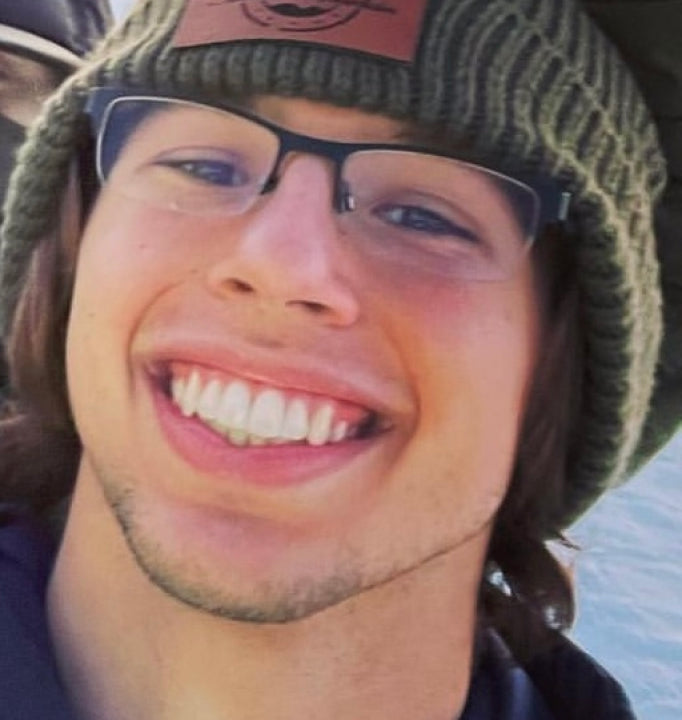 Matt Berger
Dysart & Thomas
Matt is such a great addition to our crew, ever since he's started working for Black Rock he always puts his best foot forward! Matt is an amazing hard worker and we are so excited to see what he accomplishes!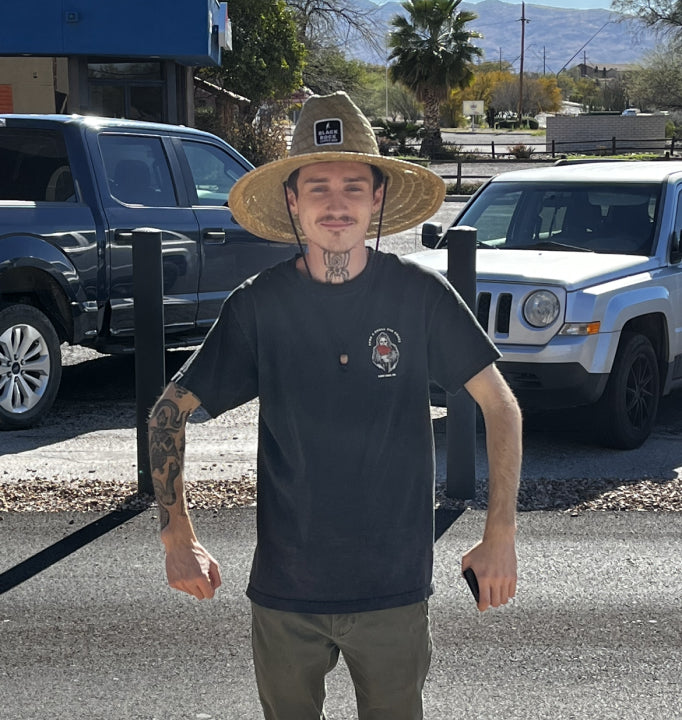 Matthew Kiernan
Golf Links Rd
Matthew has grown so much from when he was first hired a year go! He has taken on many new responsibilities and consistently works on his efficiency and ability to handle rushes. His willingness to learn and take on feedback enables him to continuously improve and add value to the stand.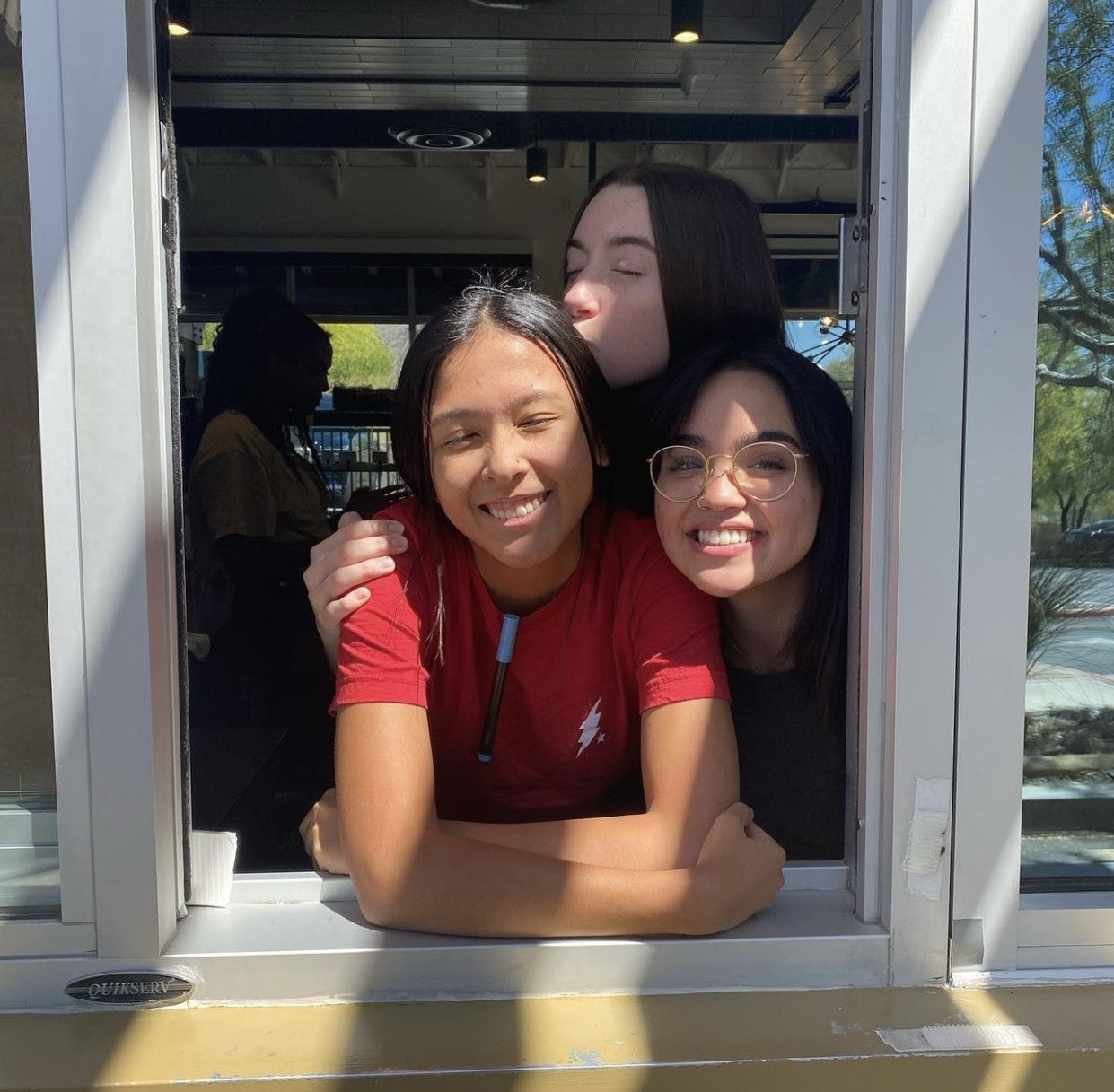 Megan Badilla
i17 & Glendale Ave
I choose Meg for the 4G winner !! She is a newer assistant store lead and she is doing such an amazing job!! She has shown she is capable of anything and she is such a quick learner. Really proud of all she has accomplished over these past few months and can't wait to see what is next for her!!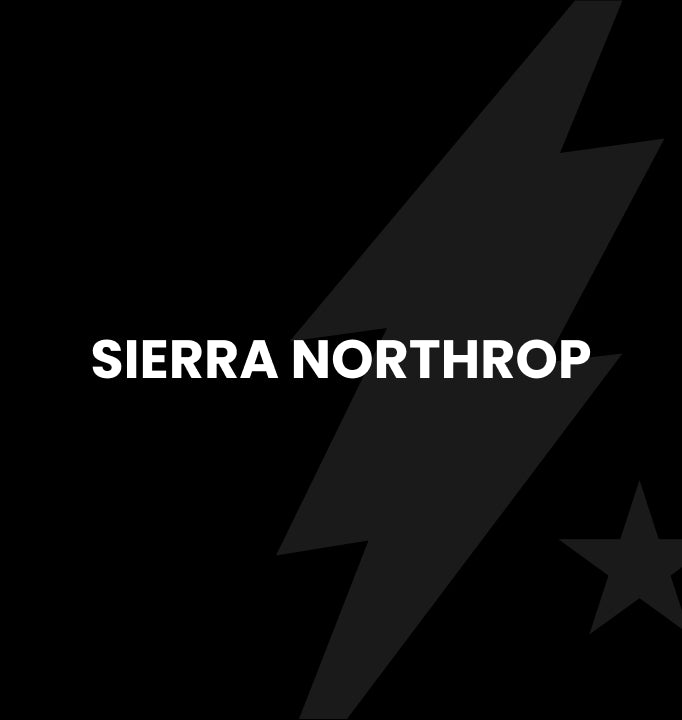 Sierra Northrop
Lake Pleasant
We chose Sierra to receive the growth award as she has shown growth not only as a barista, but overall. She is an amazing help to everyone on shift & always has great customer interactions. We are happy to have you at Lake Pleasant, thanks for everything you do!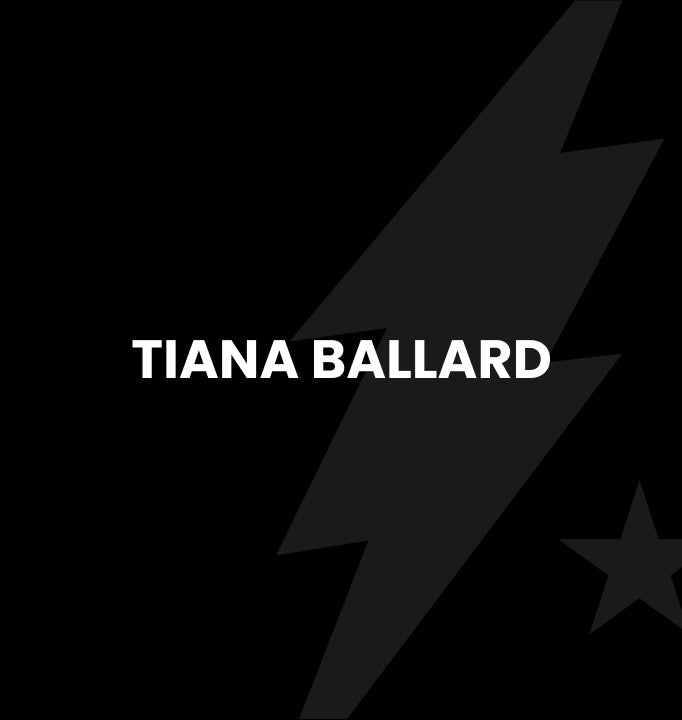 Tiana Ballard
Tatum Thunderbird
Tiana has grown so much in such a short period of time being apart of the Tatum crew! She is awesome and rocks every shift she gets on and is always helping and bustin out drinks! We love you T!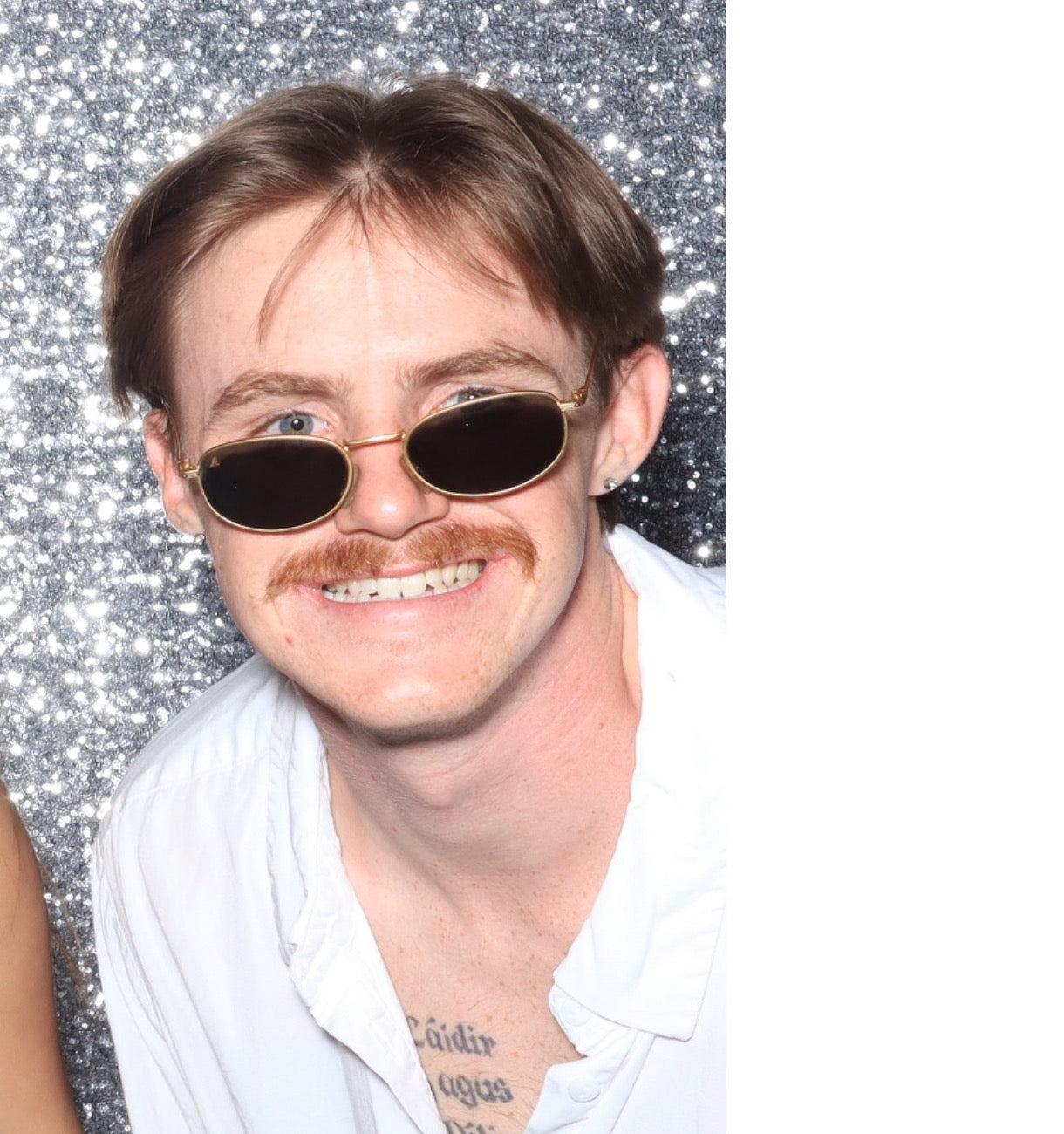 Timothy Lawlor
AZ Ave Frye
Oh Timmy! It's been an absolute honor seeing you grow so much over the years not only as barista into an amazing leader but as a person in general. The energy you bring to the entire store just by your presence is something awesome to see! You are always at 100% and a sweet kind soul for your crew. Im so lucky I got to have you on my team and see you thrive and grow. Im beyond excited to see where you go in the future! Proud of you buddy love ya!

Colorado
Bre Vigil
Belleview Prince
Bre has been around since the beginning of Belleview and Prince. Watching her grow from barista to part of the management team has been so amazing! She's always ready to take on new challenges that come her way and we couldn't be more proud! Thank you for leading us through your growth and with gratitude! We love you Bre, Bre!!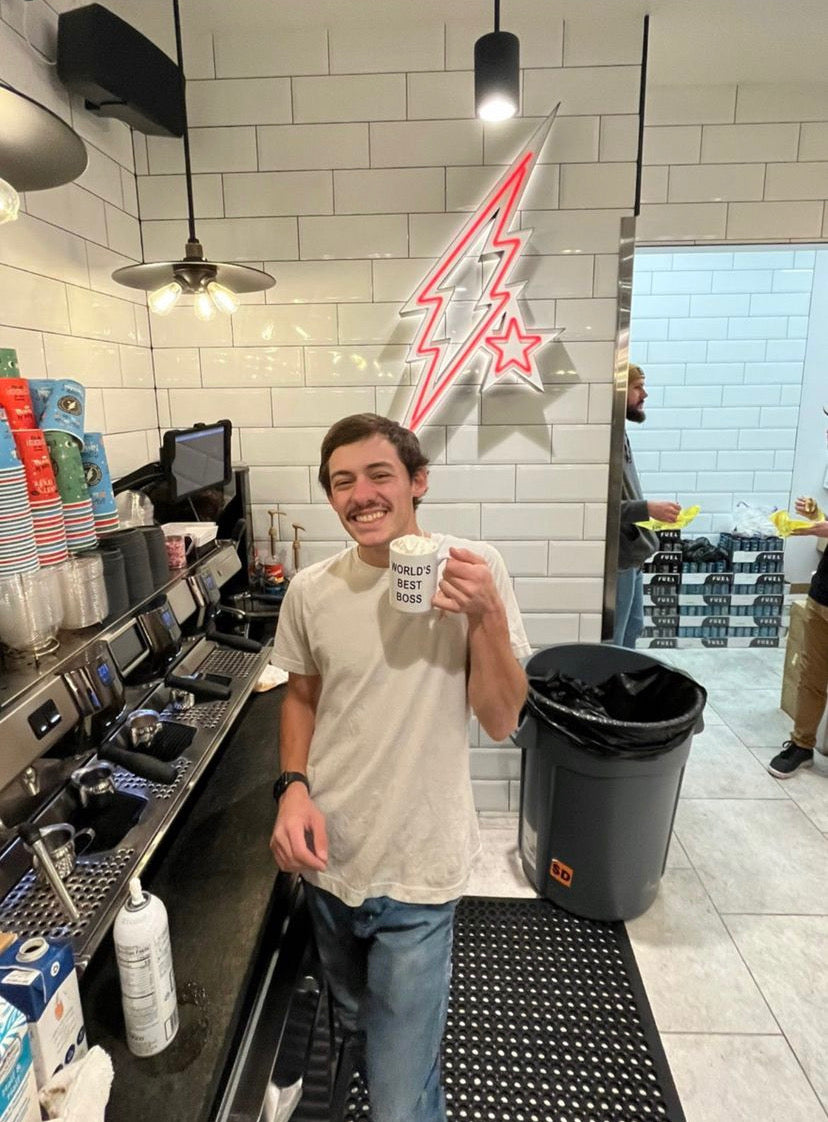 Connor Chirrick
Castle Rock
Connor has grown so much in the state of Colorado! He's managed 3 out the the 4 stores so far and is about to go open and run our newest store! His team loves him and he makes such an impact in any room he is in. We love having him apart of our leads team and we can't wait to see where he goes from here!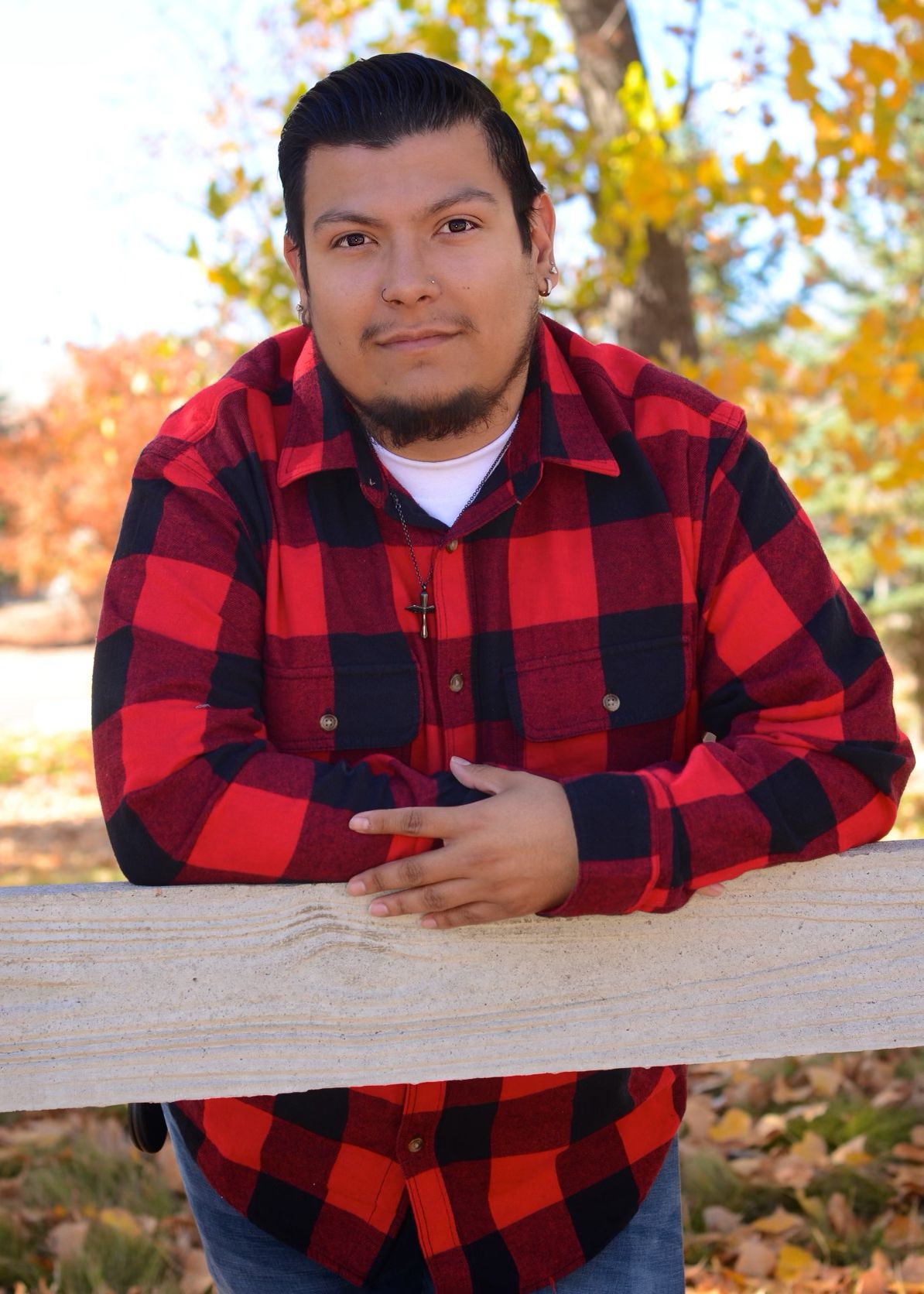 Deon Villalobos
Belleview Prince
Deon is an absolute inspiration to our team! He is always busy with other responsibilities and is still able to stay up on his duties here at work. He's not only shown growth as a barista, but also in his personal life. Deon always come to work with the highest energy and biggest smile. He loves Black Rock almost as much as Whitney Houston.

Evan Haynor
Broadway & Mineral
Evan has grown so much in his short time here at BR. He's matured not only as a barista but as a person as well. He was the missing piece to our little store family that we didn't know we needed! It's so rewarding watching customers come in just to interact with him on a daily basis. He's the definition of an all around team player. We love you Evvy!!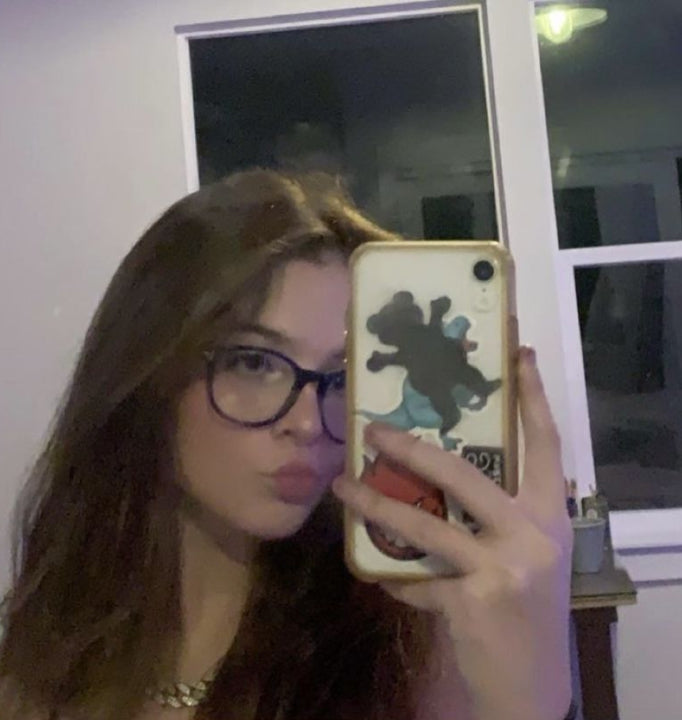 Madison Algra
Castle Rock
Madison is always choosing growth every day. Over the past months her bar and customer skills have grown tremendously. She constantly brings in a positive attitude and demands growth in those around her. She is a great team player and we are so lucky to have her at Castle Rock!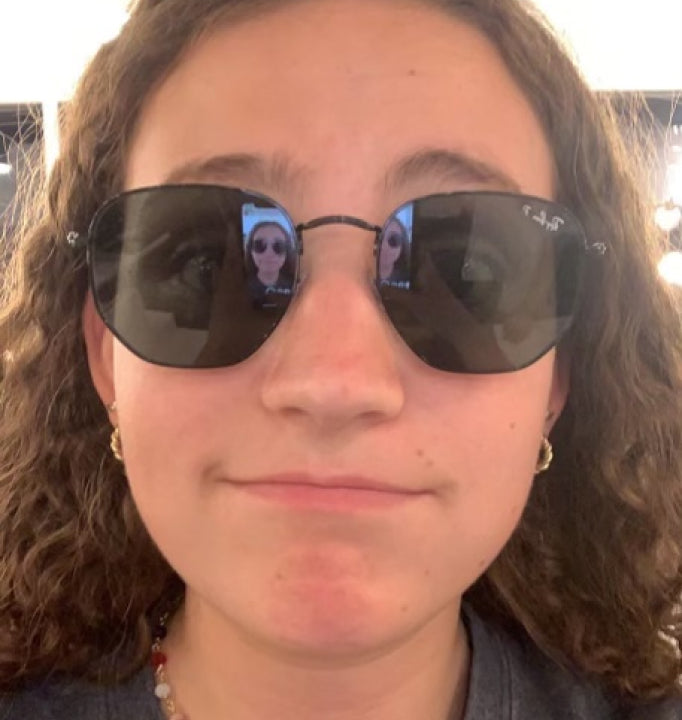 Sydney Prairie
Union Ulster "DTC"
I chose Sydney for Growth this quarter because she is always improving both as a person and a barista. We're incredibly proud of the leadership role she has taken. We're looking forward to seeing her develop with black rock in the future! She's been with us for about 2 years now and she has grown so much! We love you Syd and are so happy to have you as a part of the team❤️❤️❤️

Idaho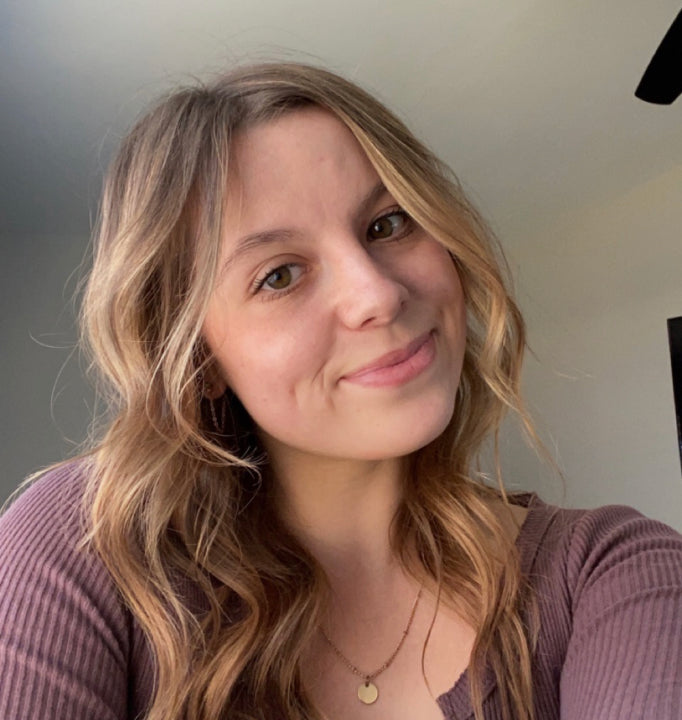 Carson Dickinson
Broadway Howe
Carson has grown to be one of the top baristas in the shop over the last several months! She consistently shows that she is growing as a barista, a leader, and a friend to all of us in the shop. I am confident she will continue to grow into a great leader and an even better barista one day!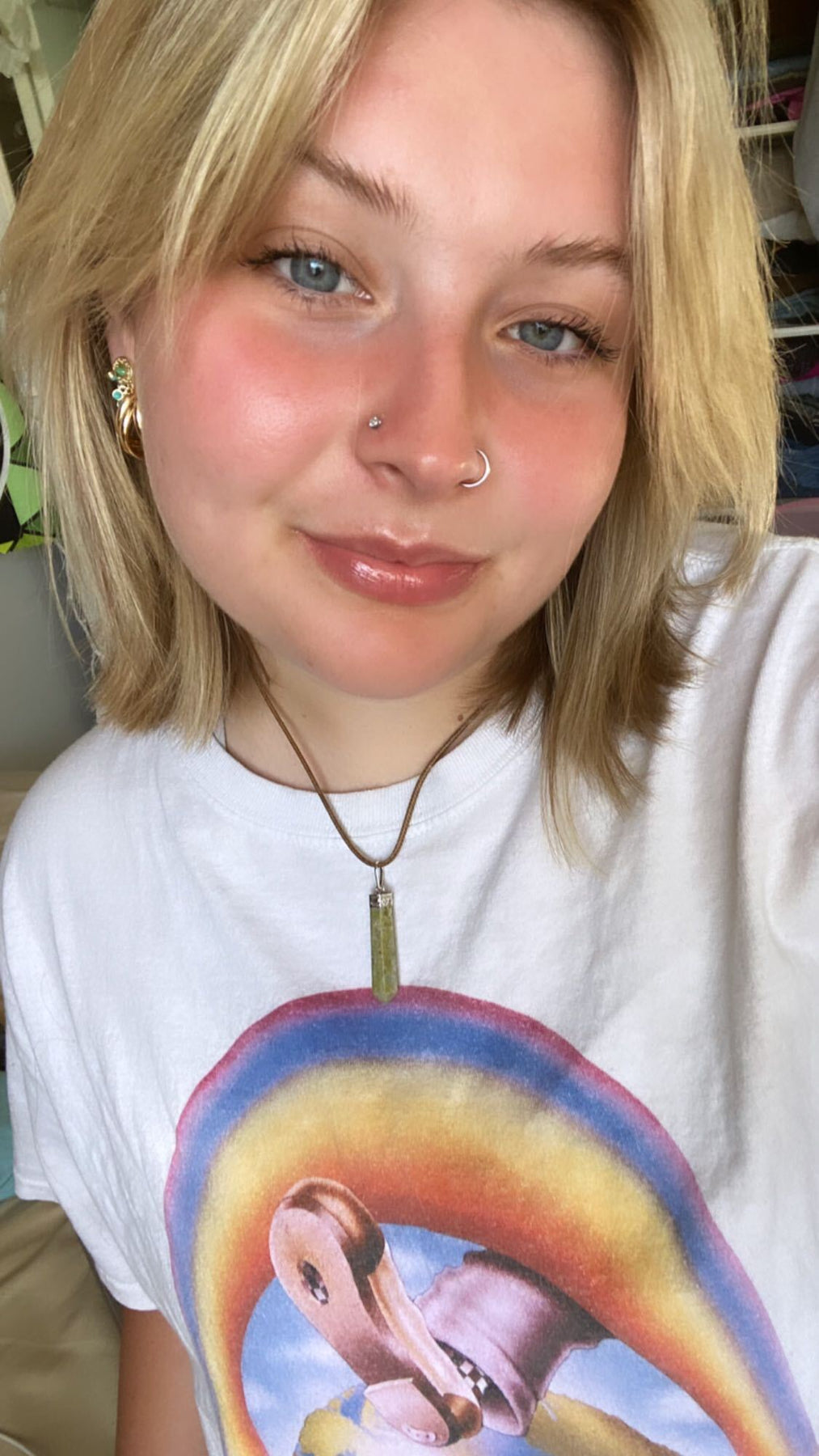 Charly Willer
Fairview & Etheridge
Charly over the past three months has grown into such a tremendous member of our team. How she meets-and-greets with customers, interacts with the team, and gets business done on bar is the epitome of what it means to be a barista here at Black Rock.

Ellie Brown
Chinden Linder
Ellie is one of my youngest employees and has shown so much growth lately. She's able to handle rushes by herself and not get too overwhelmed and always puts the customers first. When she first started she was very quiet and shy and now she has really come out of her shell and we love her so much!! We are so lucky to have her on our team!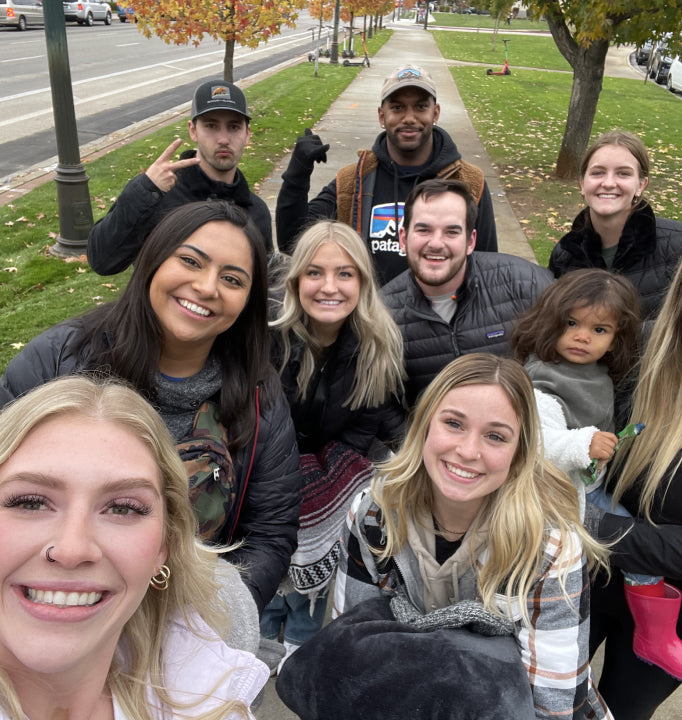 Jacob Voight
Fairview & Etheridge
Jacob is always looking for new ways to learn and grow himself and his team. Anything that is thrown his way he takes it as a learning opportunity for him and his crew. He does not just want to see himself grow he wants to see the others around him grow and helps them with this along the way. He never lets any situation get him down.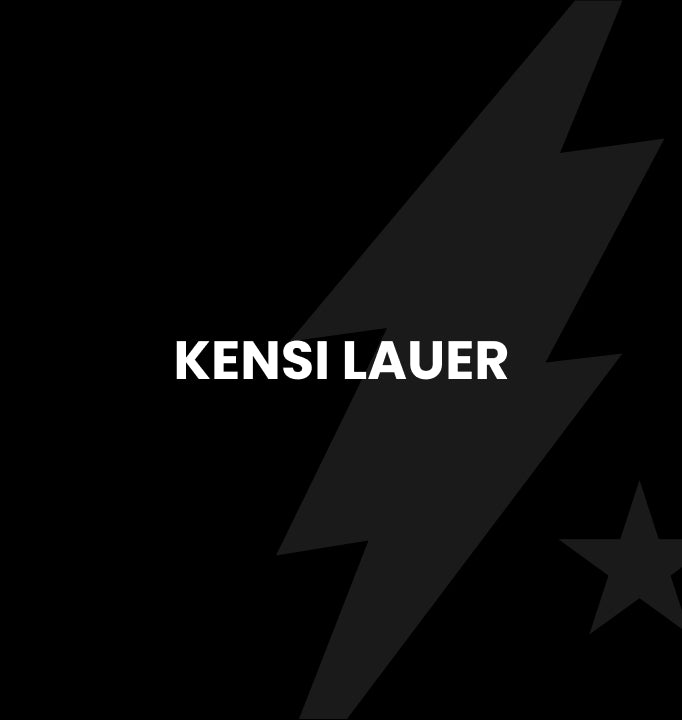 Kensi Lauer
Ustick & Cloverdale
Kensi is a very hard worker who is always striving to grow her abilities throughout the workplace. She brings a very uplifting attitude to every shift and is always pushing others to succeed. Kensi has shown an enormous amount of growth since begging her time at BR. She is a natural leader and a great representation of BR culture. Good work Kensi!

Melanie Linstruth
Fairview & Eagle
Melanie, is our new ASL at Eagle! She has grown so much getting this position. She is always willing to learn and see what she can do to improve the store. We appreciate you so much at Eagle! I do not know what we would do without you! You have such a great vision and attitude! You are the epitome what growth should look like! Thanks again for your hard work and amazing energy that we need!

Oregon
Alexis Wandersleben
Keizer River Rd
Lexi is such an asset to our store and our team. From her first day at Keizer, she has been dedicated to improving not only herself, but the store as well. We have all been able to watch her grow and become such an amazing ASL! She is here for Keizer through the good and the bad and we're so lucky to have her! ♥️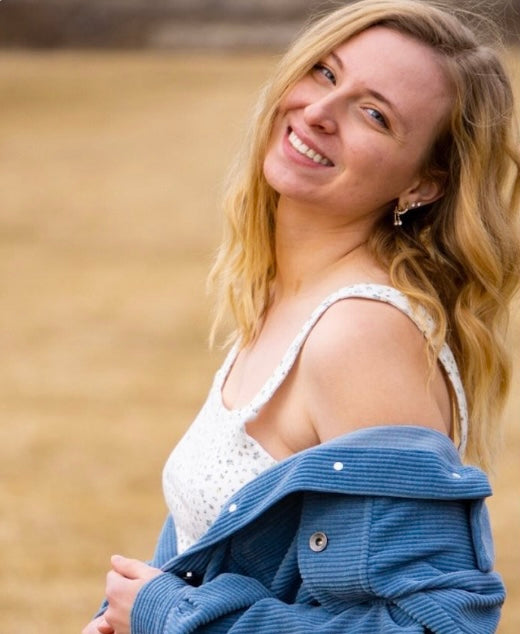 Altssa Grimes
Lancaster Dr
Maddi has gone above and beyond ever since she became Maple's ASL a year ago, I don't know what I'd do without her! She brings joy to every customer connection and tries to make a positive experience for everyone at work, always.
Thank you for being the positivity we need madz 🤍
Alyssia Venegas
Baseline 185th
Alyssia started at BR a little over a year ago with no coffee experience at all, but through all of her hard work she's become a great barista! She comes in everyday striving to be better at what she does. Anytime she is given constructive criticism she takes it and uses it to better her performance. I'm so lucky to have her on my team!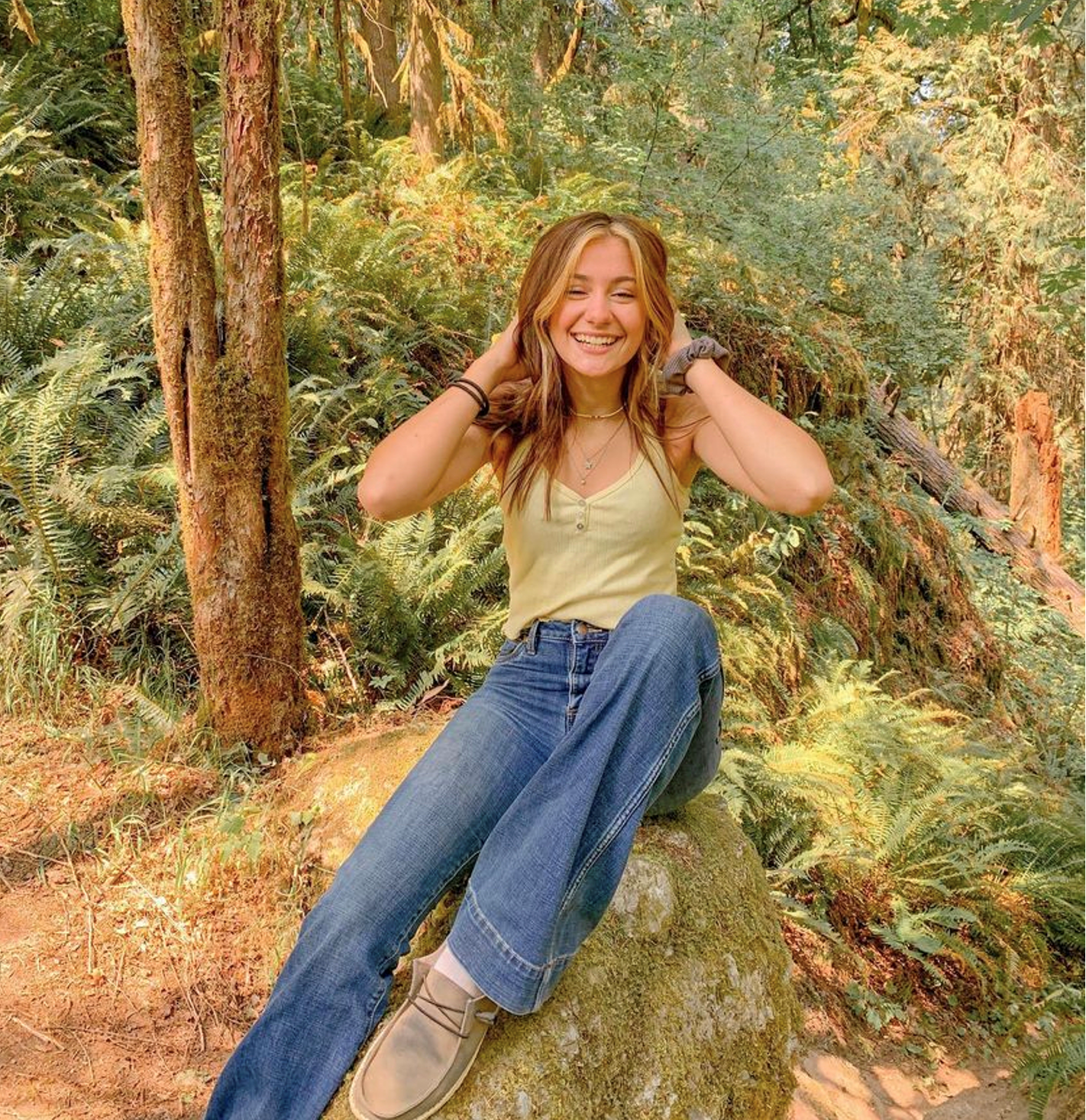 Aubrey Conrad
Molalla Beaver Creek
Aubrey is an essential part of our team at Molalla. She is young, yet driven and hardworking. Aubrey is a very outgoing and personable person, she takes care of our customers and serves great coffee. Although I've only know her for a short time I can tell she will grow into an even better person and barista.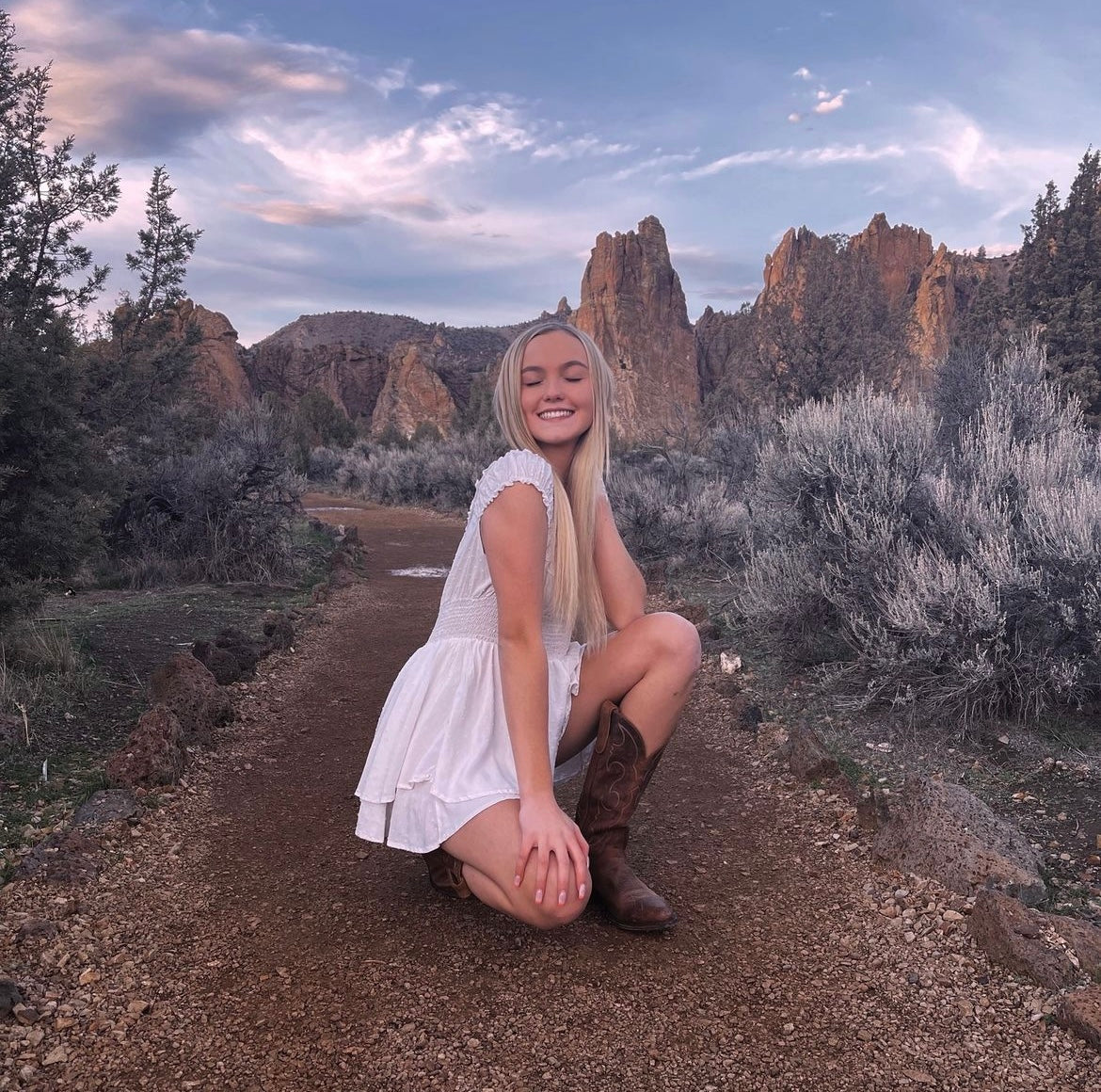 Avrey Helfrich
Robal Rd
Avrey is an extremely hard worker and a team player. For the short amount of time she's been at Robal, she grew as a barista super fast and she's such a good addition to our team!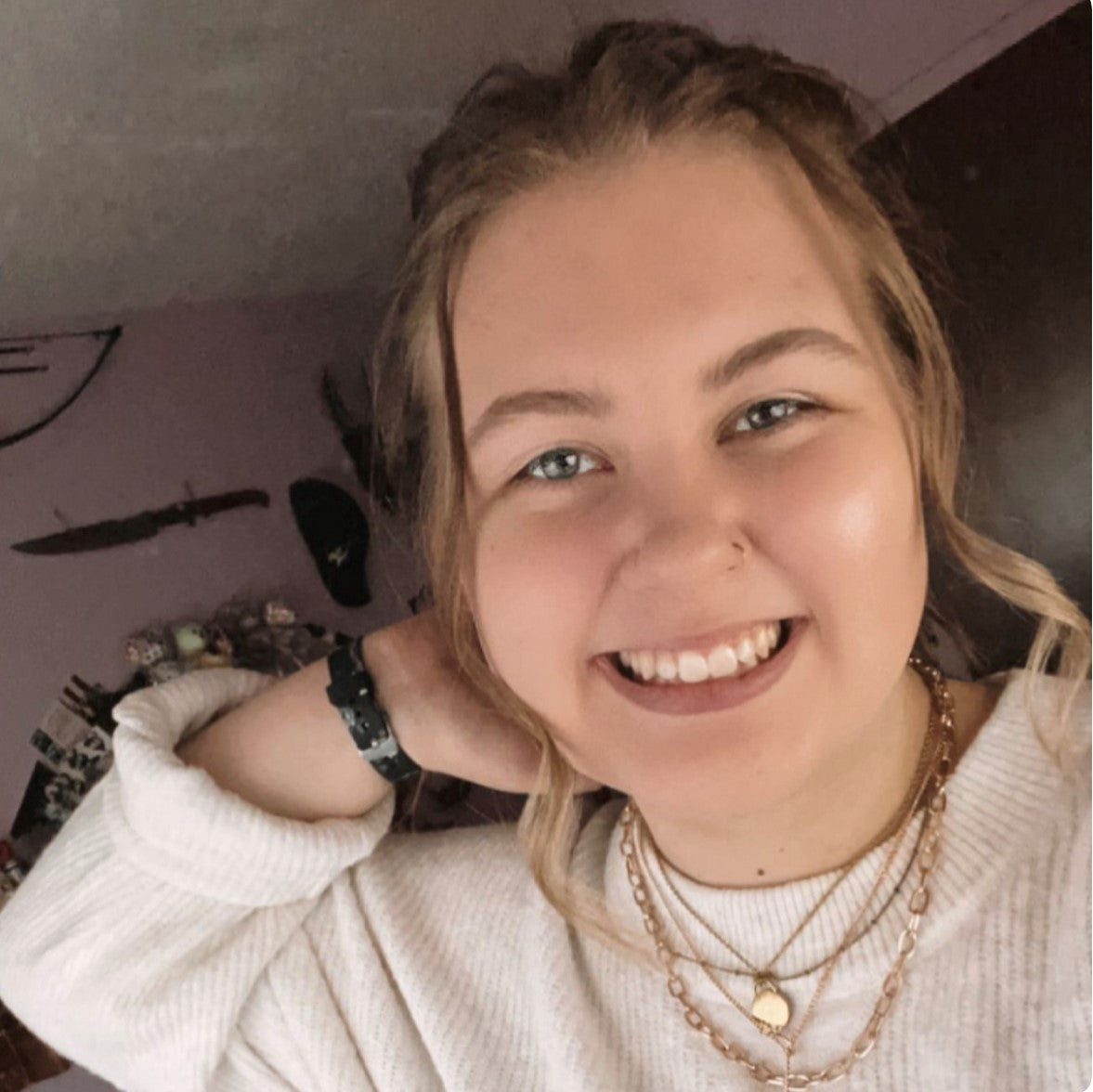 Bailey Burgwin
Halsey 122nd
Bailey has shown amazing growth at this company, in both work performance and relationships. Known to be super reliable, going above and beyond, and amazing all-around, Bailey is a star at our stand and is continuing to grow every day!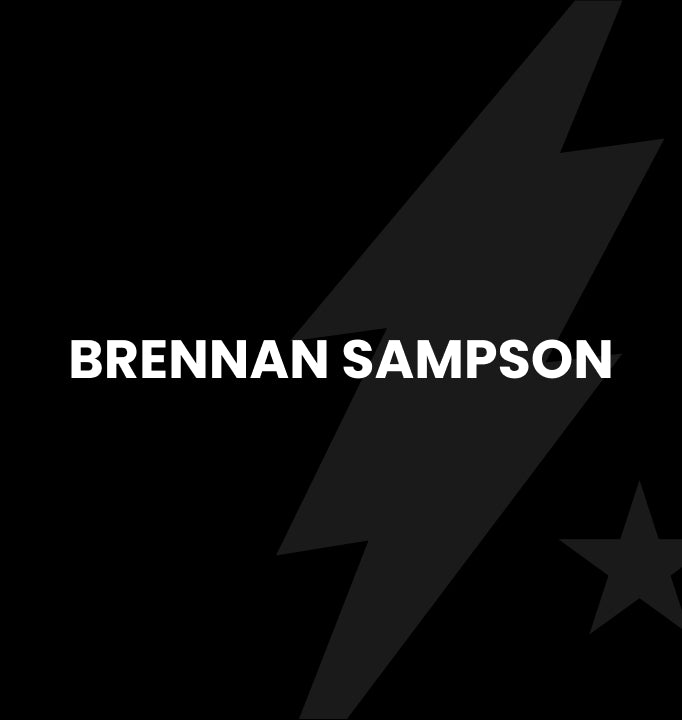 Brennan Sampson
Biddle Rd
always brings a positive attitude to the stand and is always super supportive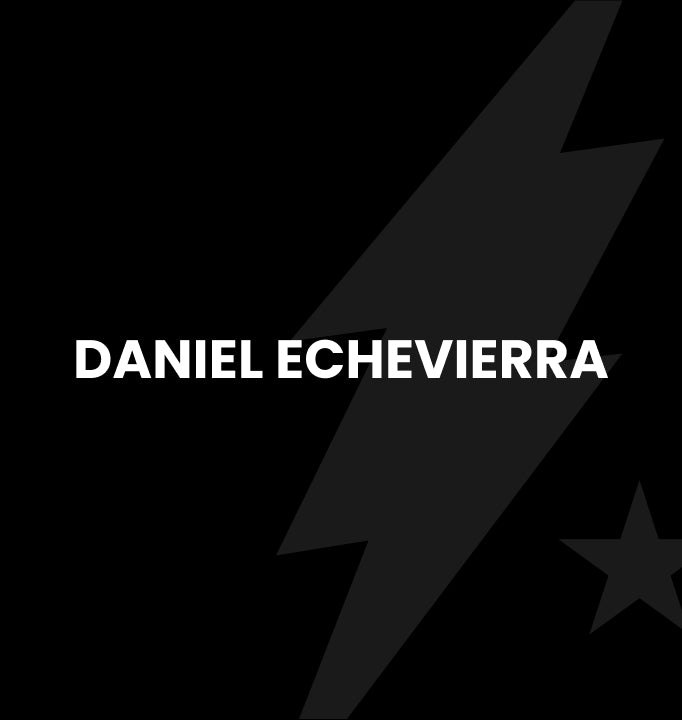 Daniel Echevierra
Forest Grove
Daniel has always been willing to step up and take action. He is always taking opportunities to take the lead on something. Daniel was promoted just under 6 months ago as an ASL and jumped into it head on and has excelled in each way possible from the day he stepped foot in the door as a barista to getting promoted to ASL. I see big things happening for Daniel with his wllingness to jump in and learn.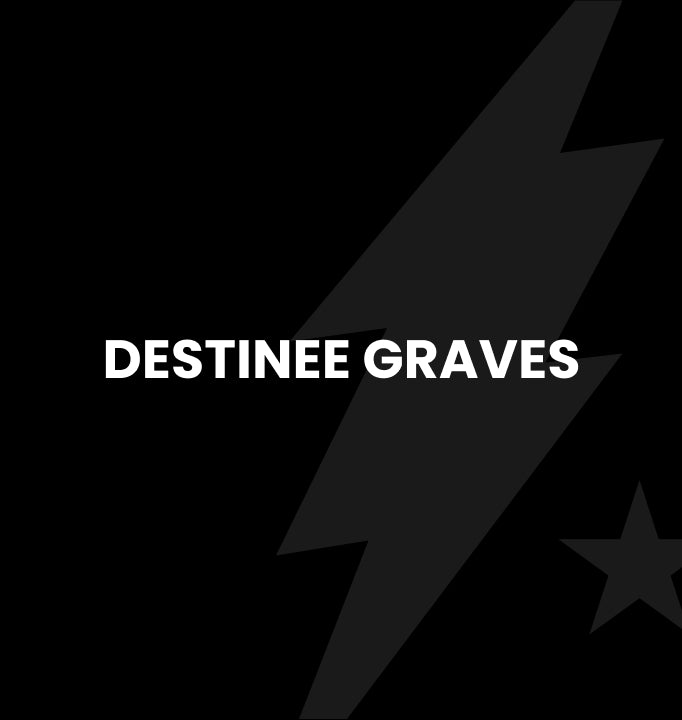 Destinee Graves
Garden Home Oleson
Destinee is one of our newer employees, usually working in the slower afternoon hours. She always gets the stand looking great for openers. Working with her recently in the mornings more, I've noticed she has gotten a lot more efficient on bar as well! Destinee has grown into a great barista!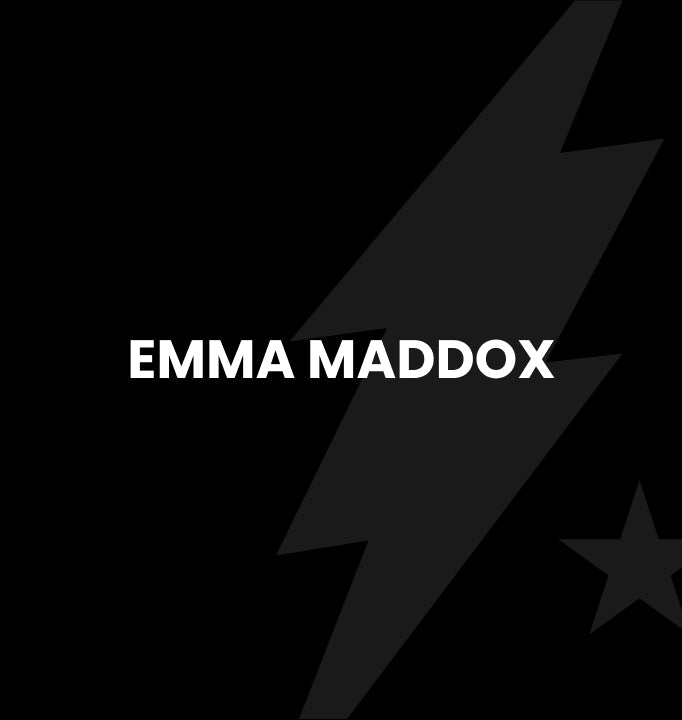 Emma Maddox
Arlington 99
Emma has shown tremendous growth since she first started. From her customer service to her bar flow, she is always willing to take constructive criticism and make the changes she needs to be the best barista she can be!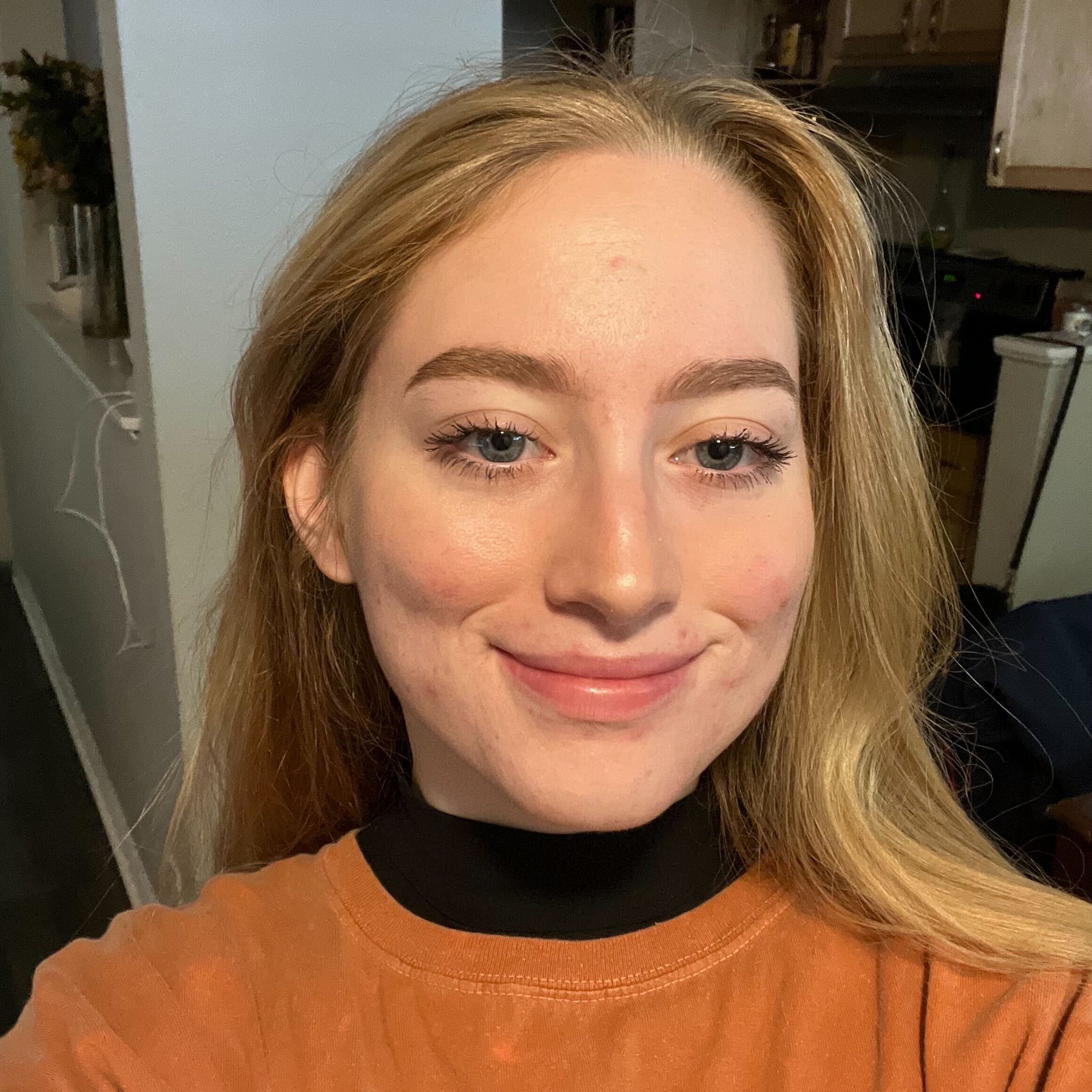 Hailey Trew
Division 182nd
Hailey has shown tremendous growth throughout her time with BR. She consistently picks up shifts, which gives her more opportunity to improve her drink making skills and customer connections! She takes all the directions given to her and applies them each day at work, which has helped her build speed and accuracy on bar.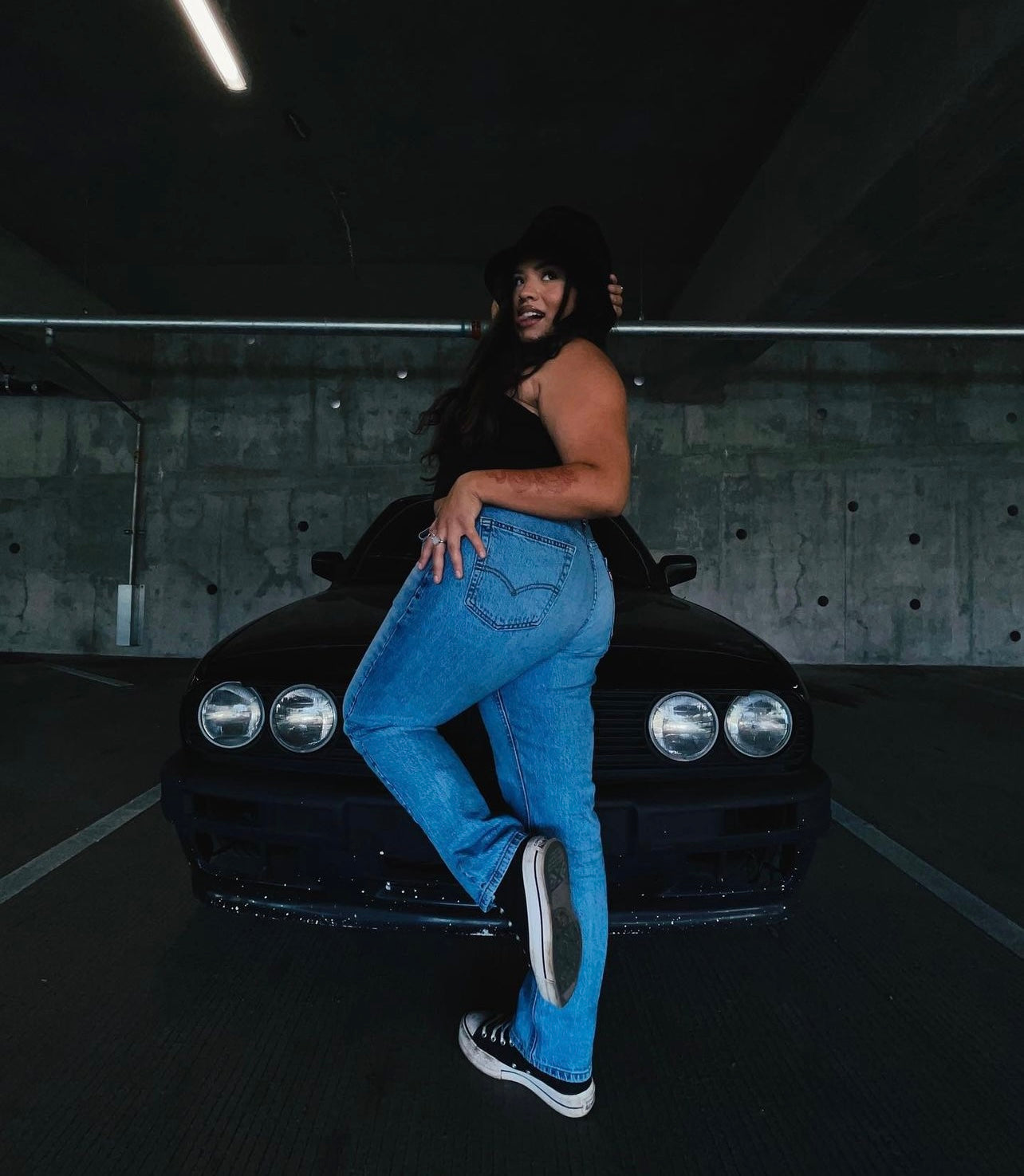 Jenny Sanchez
Maple 99
Jay has been with BR for almost six years now 🥹 over the past year I've gotten the chance to see her grow into the best version of herself at inside&out of work. Jay never fails to lift up the others around her with her positive energy. Looked up to by so many others. Thank you for all you do J$❤️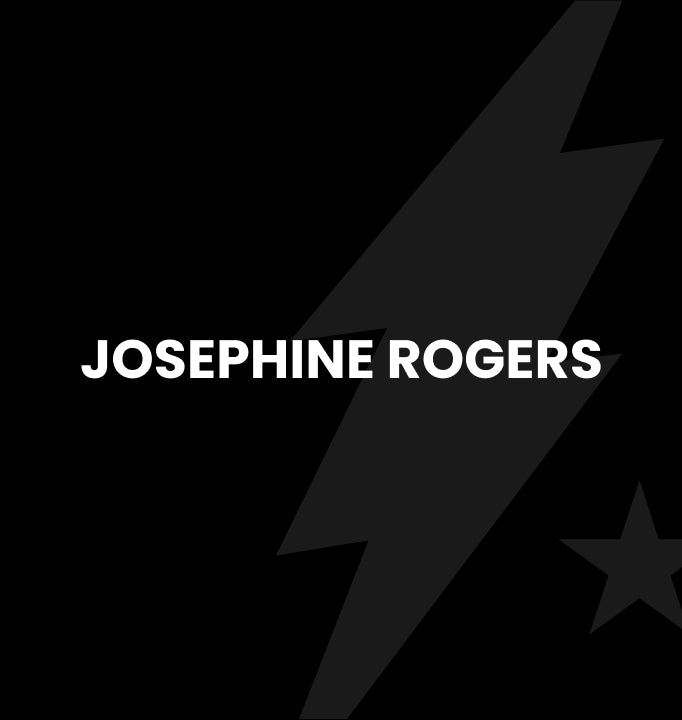 Josephine Rogers
99w71st
I chose Josie for the growth nomination because of how flawlessly she's stepped up in her promotion to ASL! She's always on top of her game not only for her coworkers, but also our customers. Her hard work, willingness to learn new tasks, and lend a helping hand is appreciated by us all :)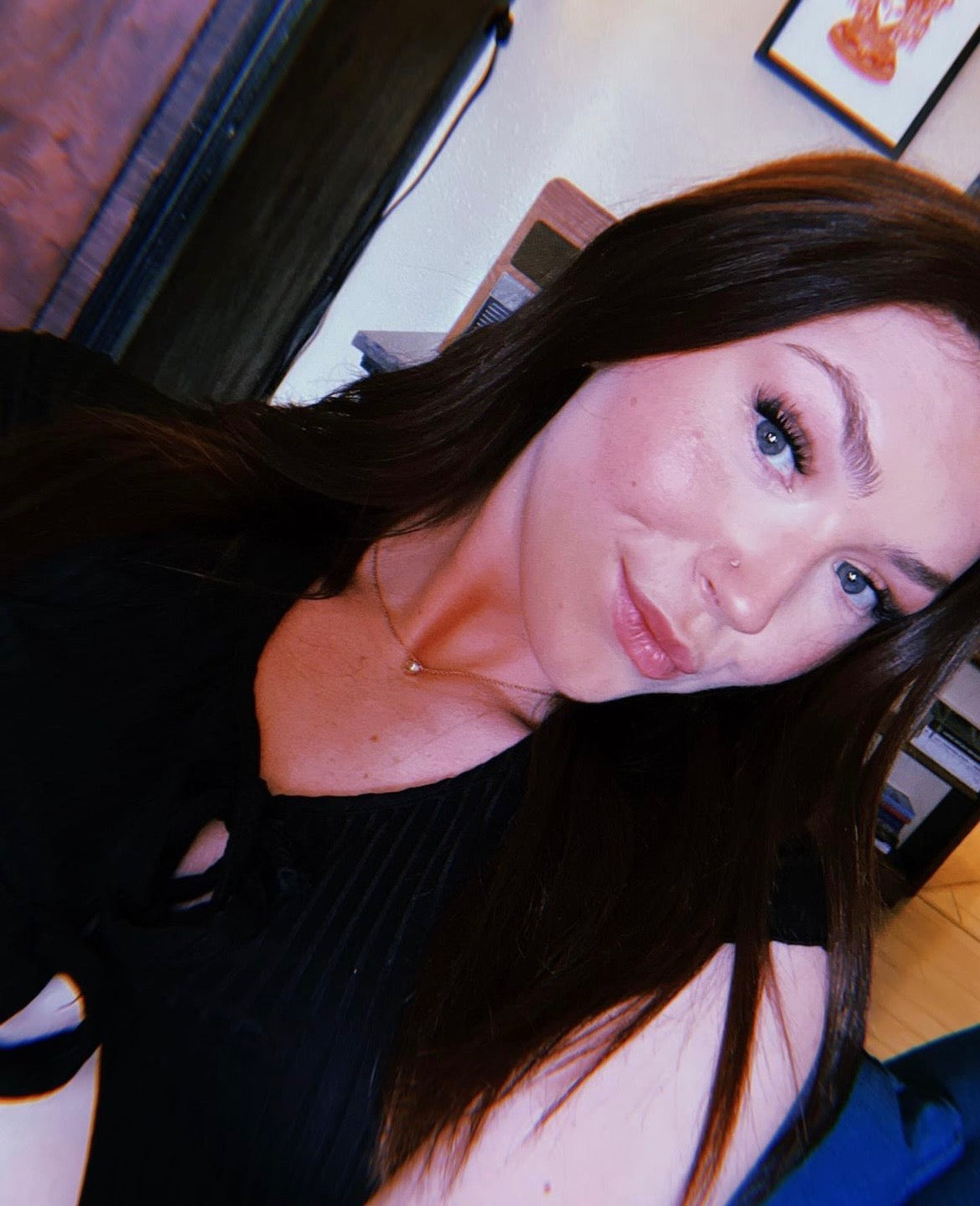 Kaylee Kappus
Hwy 34 i5
Hwy34i5 Black Rock wouldn't be the same without Kaylee. This last quarter Kaylee really settled into the Store Lead position, and has proved her ability to lead and serve her team. With her motivation and passion for what she does, Kaylee has pushed herself personally and professionally. She tackles each morning ready to serve her community, and is consistently pushing herself and her team to be the best they can. Thank you for everything you do Kaylee, Black Rock is lucky to have you!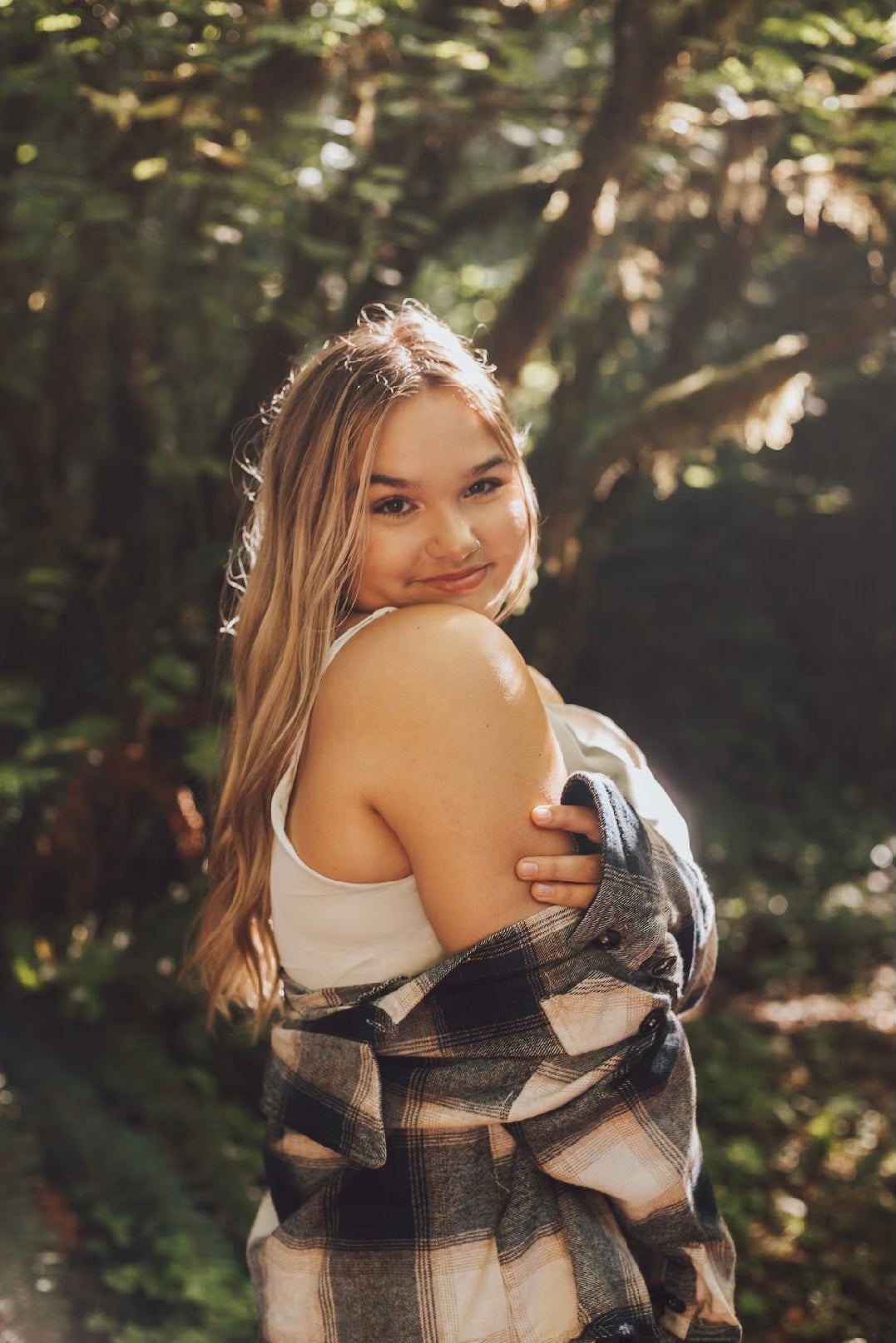 Kaylee Sedgwick
Division Burnside
Kaylee has one of the biggest personalities! She always pushing to better herself with customers, work and her personal life. Since day one, she's strived to be the best she can be.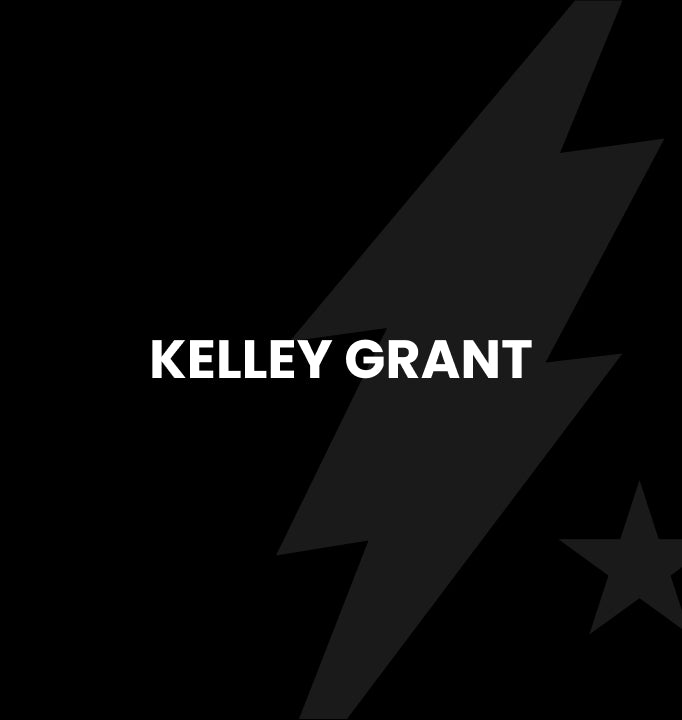 Kelley Grant
River Rd Beltline
Kelly has grown so much the past few months! She shows up to work ready to go no matter what the shift is. She is amazing with customers and there's not a person who doesn't love our Kelley girl!! Cant wait to see her continue to grow and we thank her for her constant hard work!!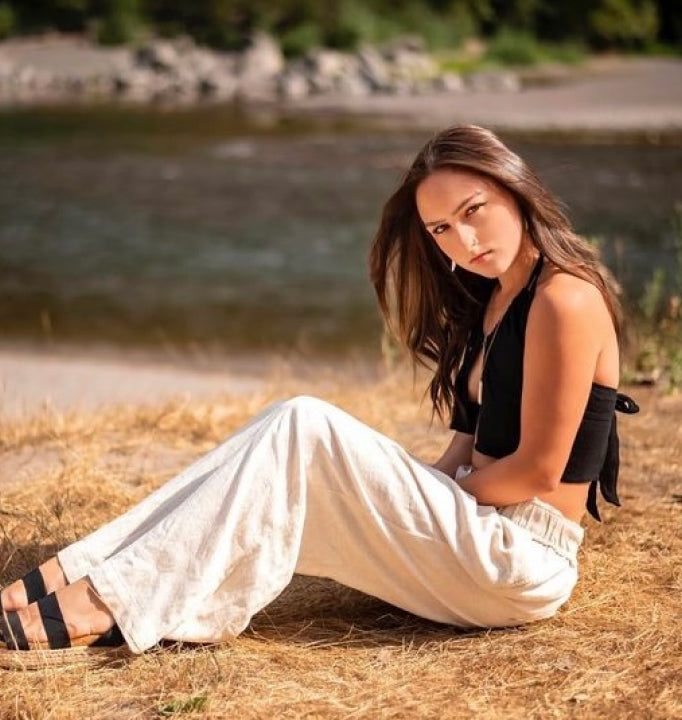 Kelsey Van Zandt
Augusta 82nd
Kelsey has been absolutely killing it the past couple months! She has gained so much speed working more morning shifts and has been absolutely CRUSHING her solo closes! We are so proud of you kels and so lucky to have you❤️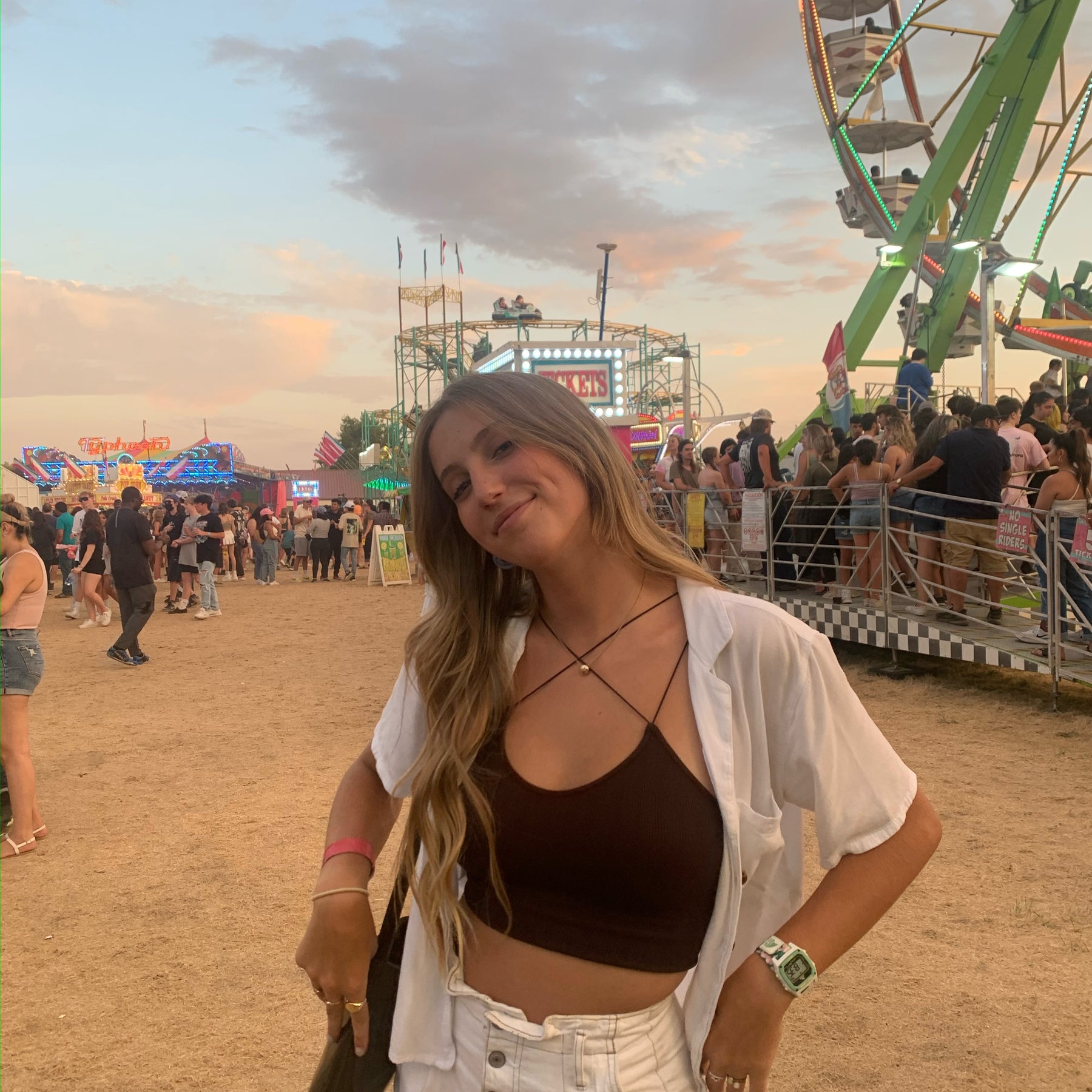 Laura Masters
Naeve 99
Alex has consistently exhibited gratitude since her first day. Always seen with a smile on her face, Alex has been willing to work whenever she was needed, rain or shine, smoke or clear skies, day or night, and even on Sundays! Halsey 122nd and our customers are grateful for Alex and her gratitude.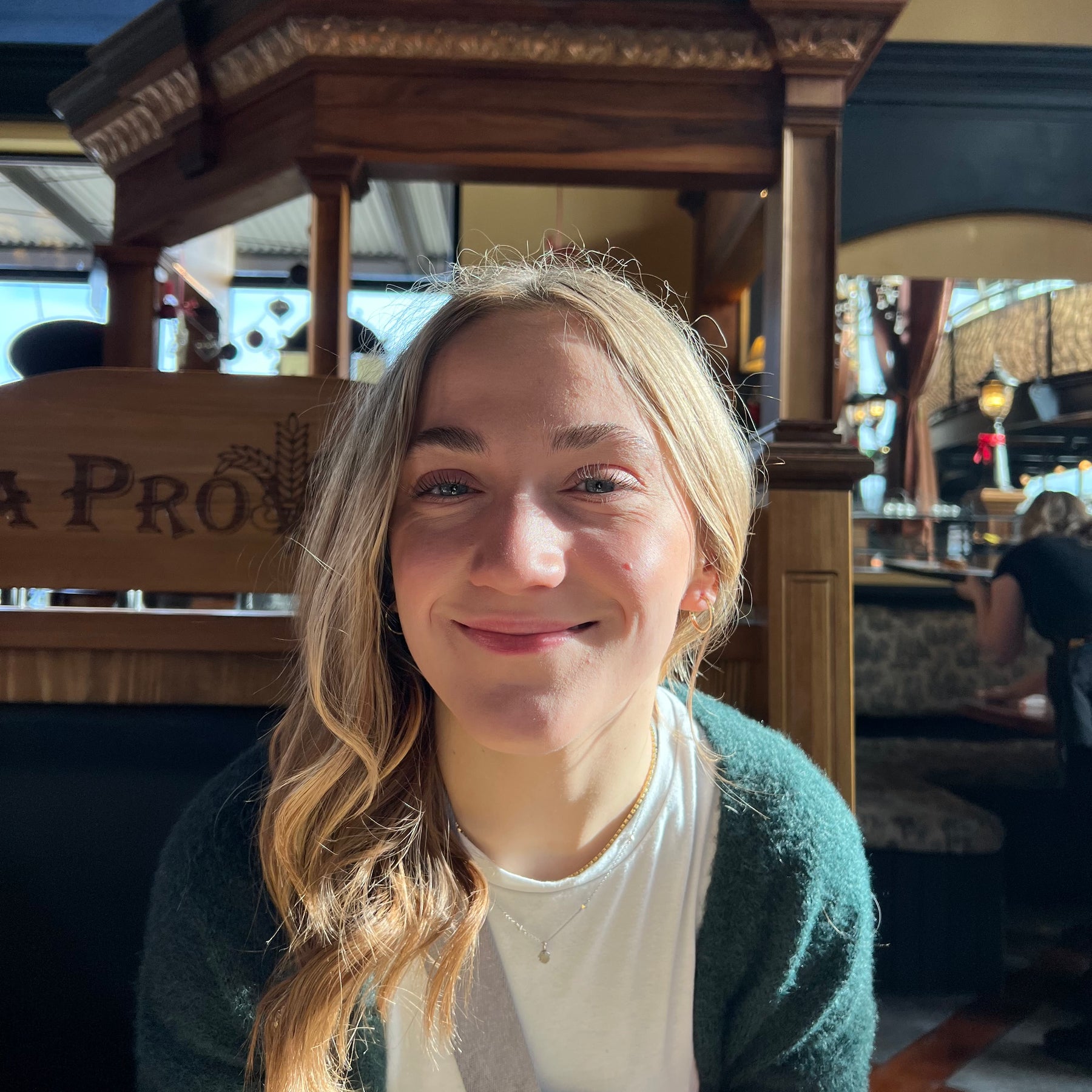 Lily Beck
Naeve 99
Lily embodies the BR culture to a T! Her crew is so fun and determined. Her customers LOVE her stand and it shows. Lily is consistently trying to improve herself and it feels good knowing that I can always count on her.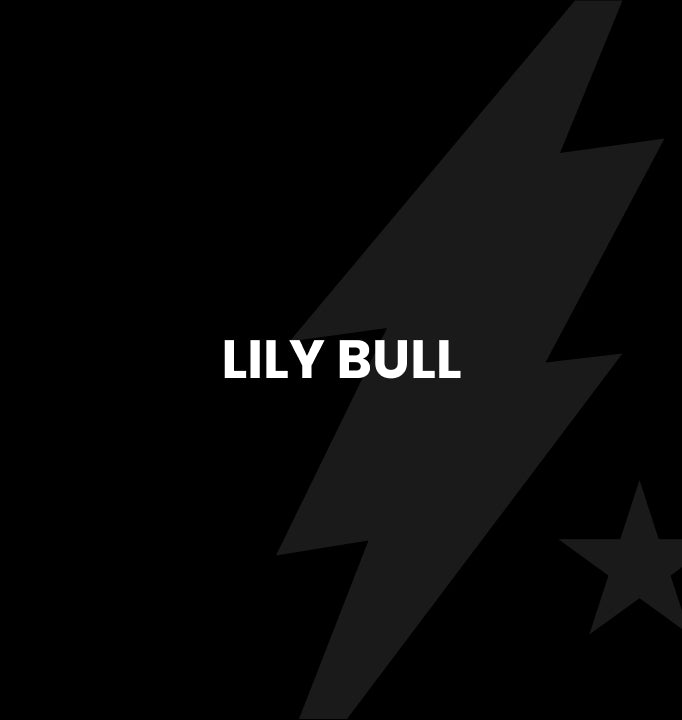 Lily Bull
TV Hwy 11
Lily is so deserving of this award for so many reasons! Black Rock is her first job, and she is absolutely crushing it! From bar skills, to customer connections she is learning and growing each and everyday. Im so proud of her, and feel so lucky to have her on my team. Love you Lily!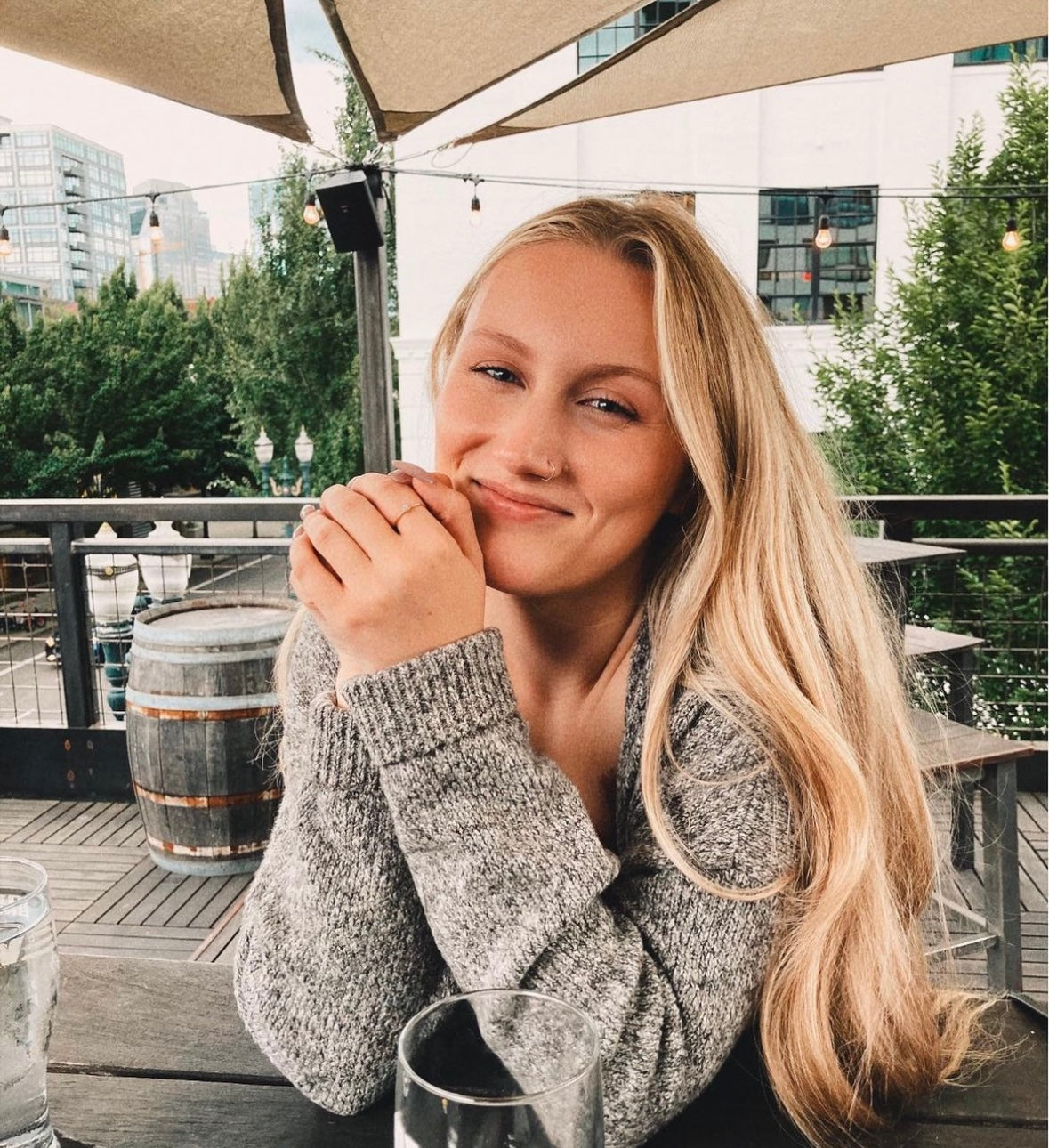 Madison Rainey
Walker 150th
Maddie has been part of the BR family for several years and has served our customers at multiple different locations! Her willingness to lean in and say yes has opened up opportunities for her and watching her take those steps has been amazing to watch! She is now our SL at our Walker location and has stepped into her role with such grace and positivity! She leads by example and encourages her team to be better everyday!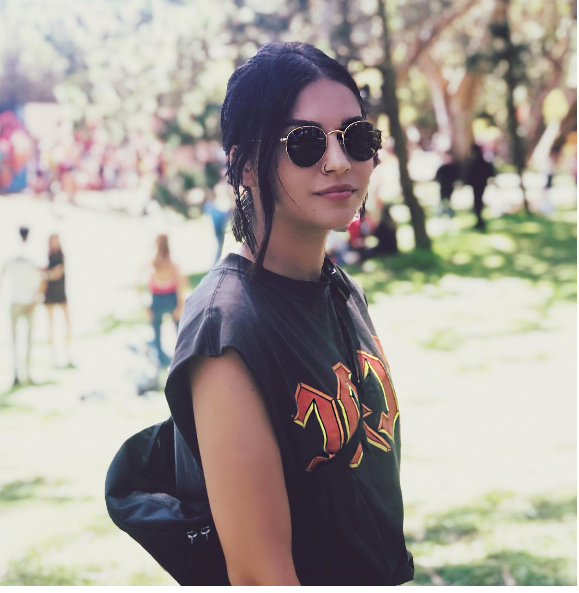 Nicole Velez-Ruperto
Marketing
Nicole has fostered growth on the marketing team as well as in her position. She inspires the team to grow and has great ideas and insights for the Black Rock brand. We are grateful for Nicole and passion she brings to the team.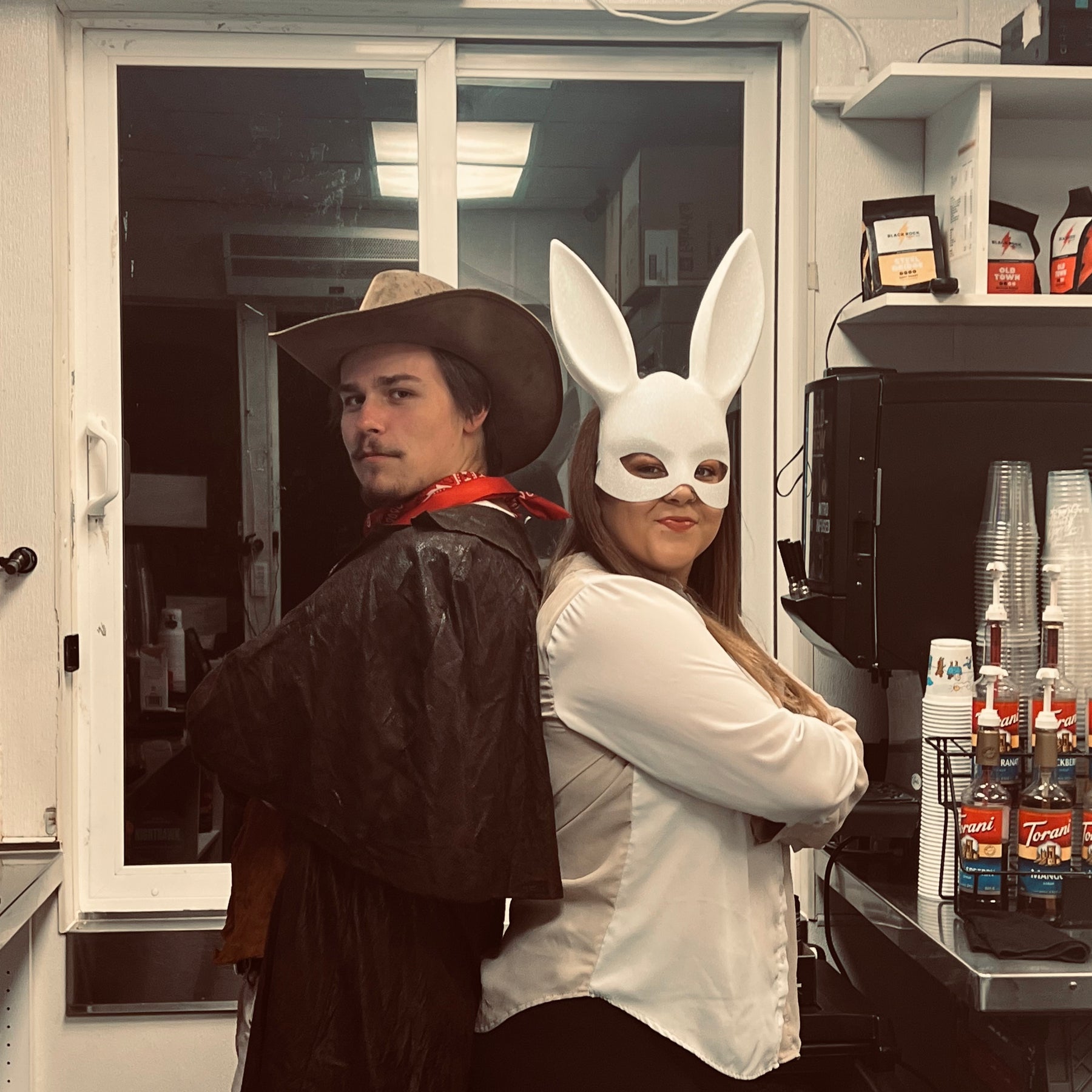 Parker Stewart
TV Hwy 174th
Parker has been here since the beginning of what store is now! He's grown into a hardworking assistant manager who demonstrates proper barista-ism, answers any call, and spreads a lil Parky P when we need it most. We'd be nothing without you big guy!

Payton Saucy
Clackamas 82nd
Payton has grown so much the past few months as a barista. She has the ability to work any shift flawlessly. She has become quick, efficient, and has gotten to know regulars. She is coming up on her one year at BR and if I didn't know any better I would think she's been here for years!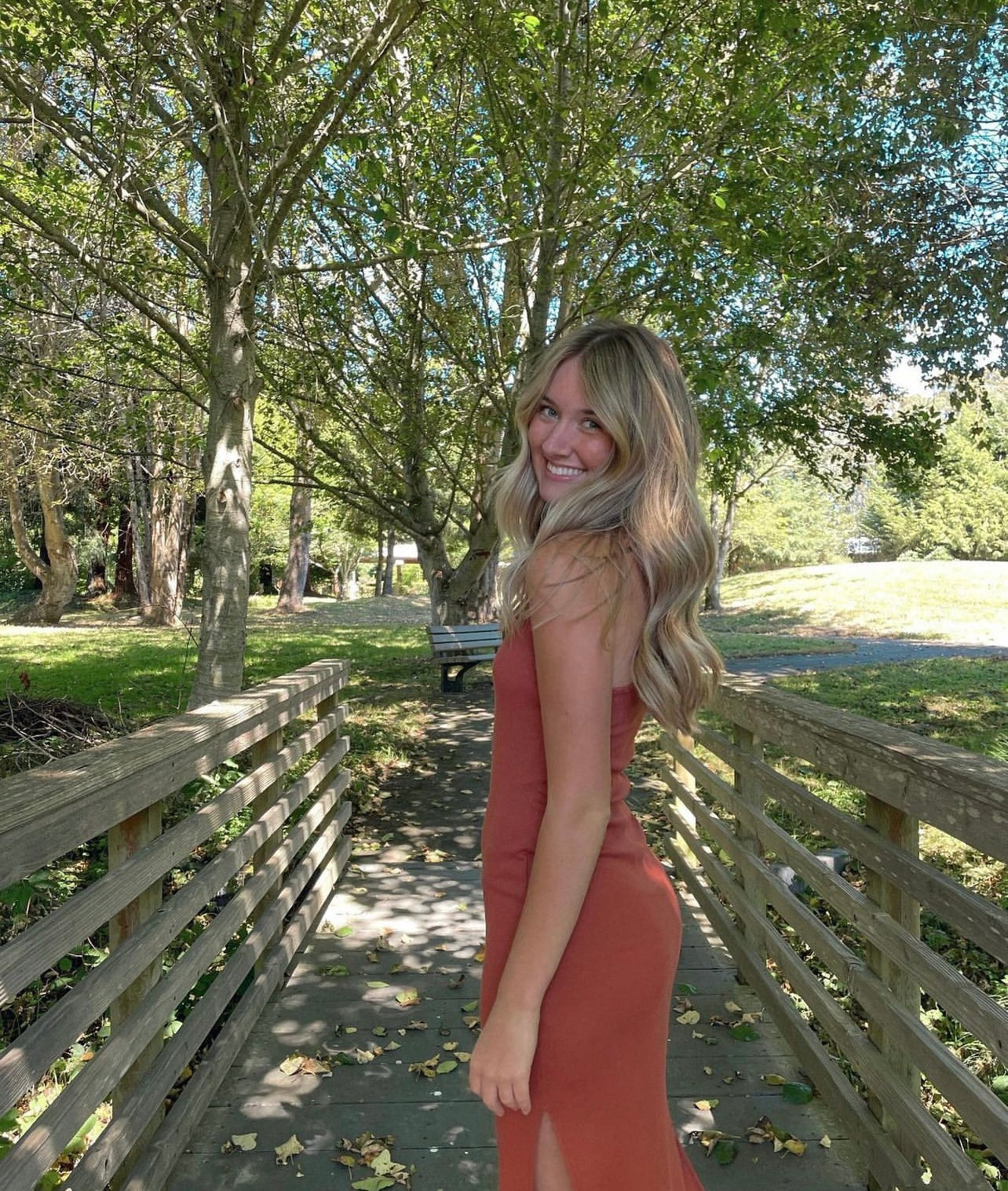 Riley Hayes
Hwy34 i5
Riley shows everyone at the stand her ability to grow daily. Riley is always trying to figure out how to be more efficient at her job and apply her new skills. Riley shows us continuous efforts for improvement. We love and appreciate you Riley girl!! <3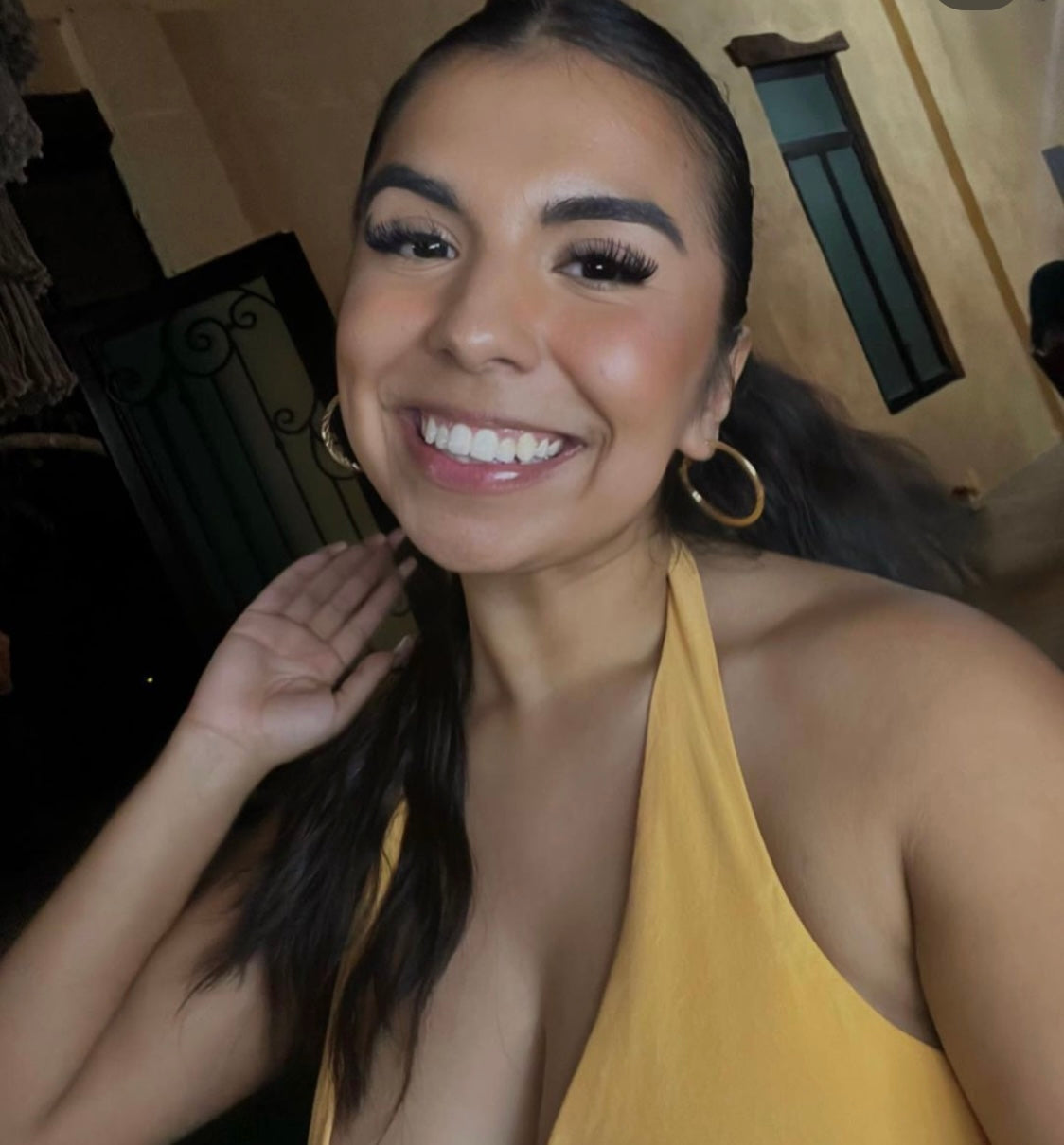 Sisi Contreras
Harveys TV Hwy 211th
Sisi always goes above and beyond for the stand!!! We're blessed to have her and she always is a blast to be around as well!! We love you sisiiii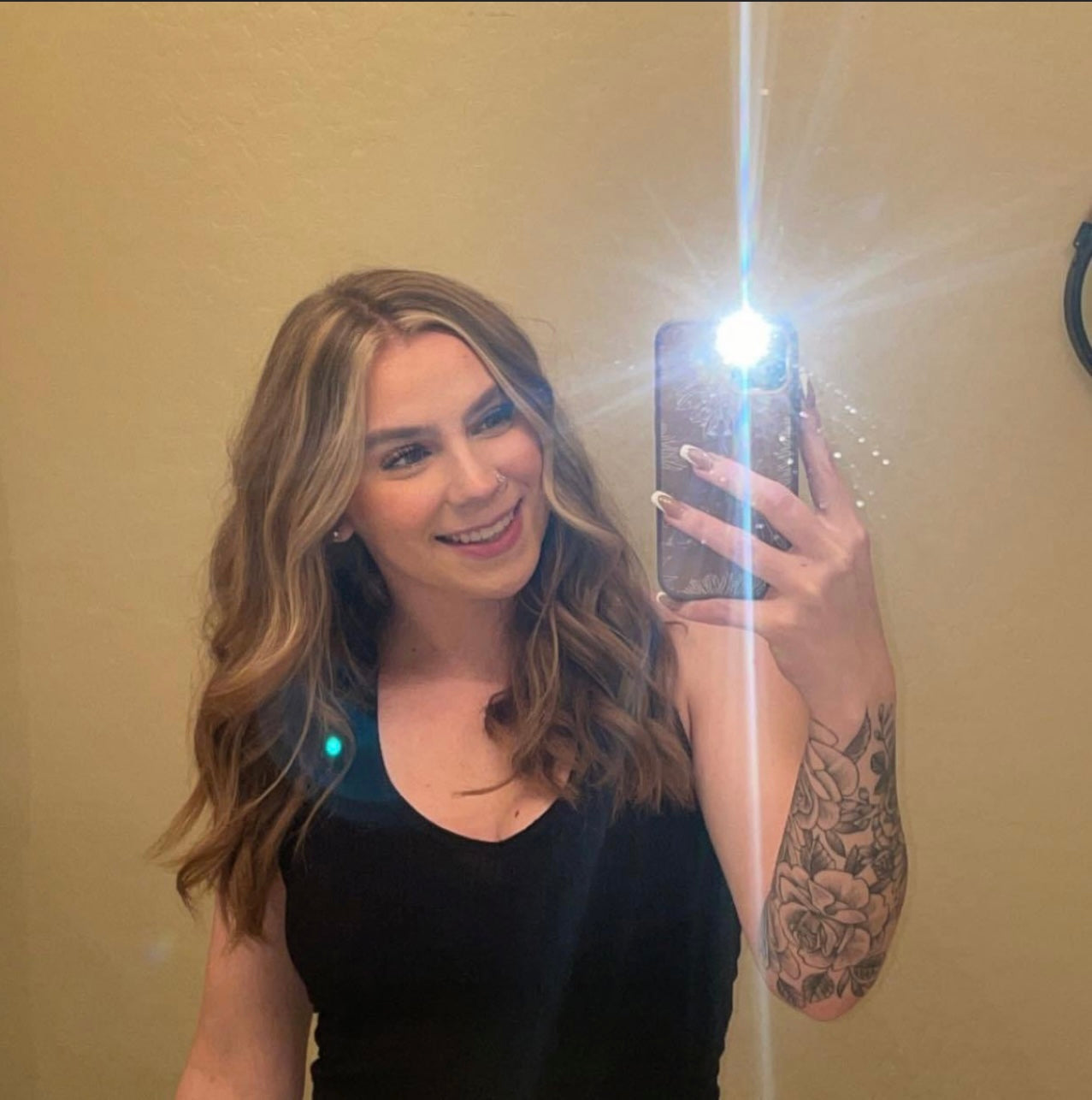 Skyla Eldred
Prasada Waddell Rt 303
Been able to watch skyla grow from barista to SL, every year she pours more and more into her crew! She is always trying to grow and wants feedback to improve herself and to be an even better leader for her crew. I have been able to see her accomplish so much and can't wait to see what else she will accomplish this year!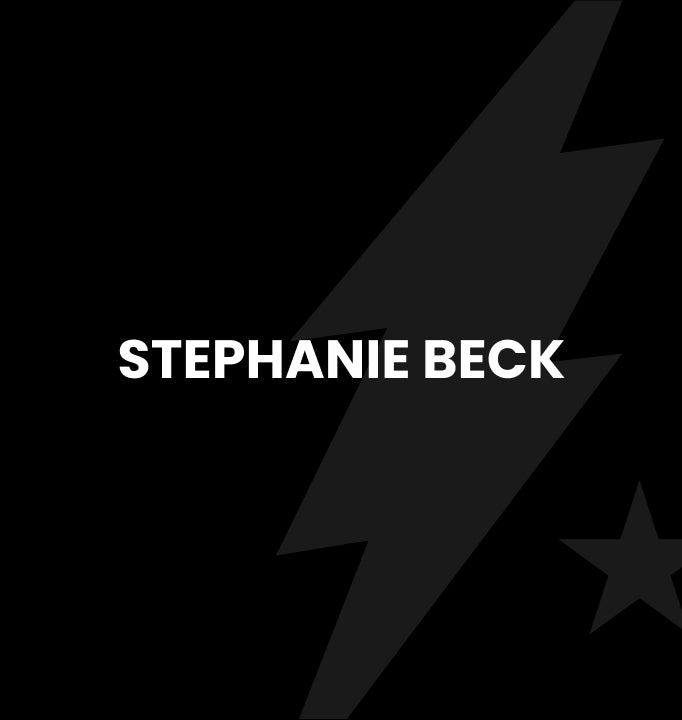 Stephanie Beck
Forest Grove
I choose Steph for the growth nomination. Since taking over the store, her leadership skills and the store itself have consistently blossomed. Sales have grown, team moral is high and she succeeds in all the many admin tasks we ask of SL's. Not only has she represented this 4G well but grown others into amazing baristas.Thanks for all you do Steph!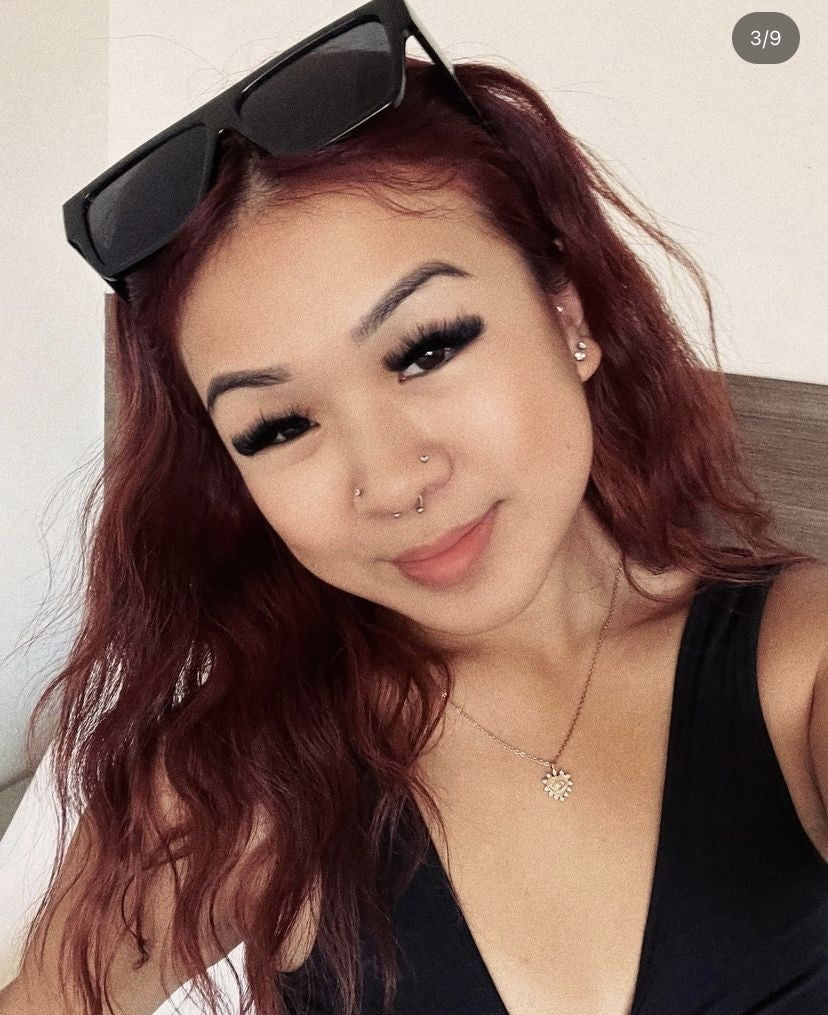 Vi Nguyen
Powell & 82nd
Vi started a little over a year ago with zero experience & she's now one of my top performing baristas! Not to mention she is super accountable & always helping out with covers! Love you Vi!!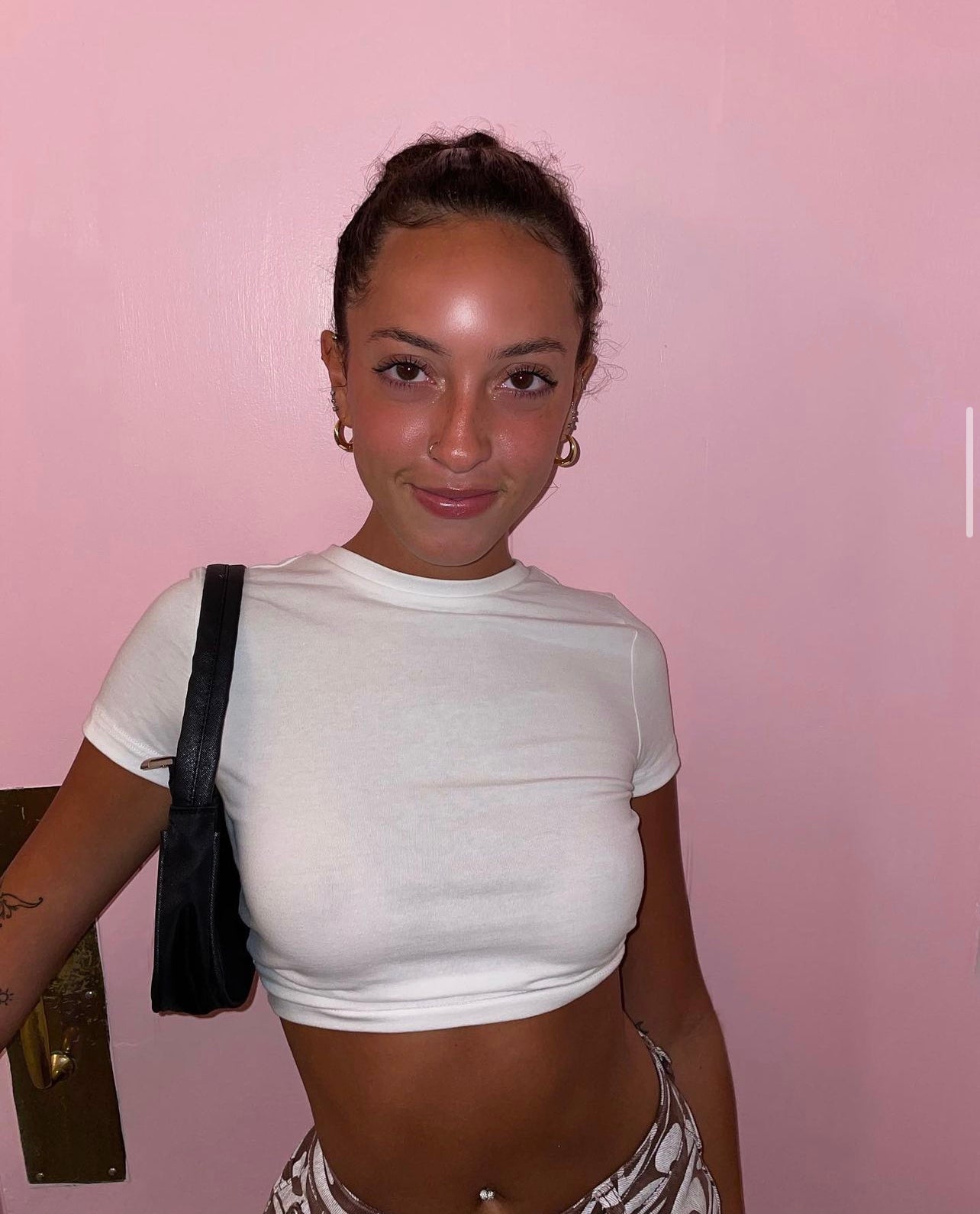 Zaia Rolfe
Sunnyside
in the last 6 months the amount of growth Zaia has shown in the stand and outside of work has been amazing to watch and be apart of. she's stepped up in every way possible and is always looking for a way to improve, having you in the stand on shift is such a highlight. literally slay, we love u zz!!!

California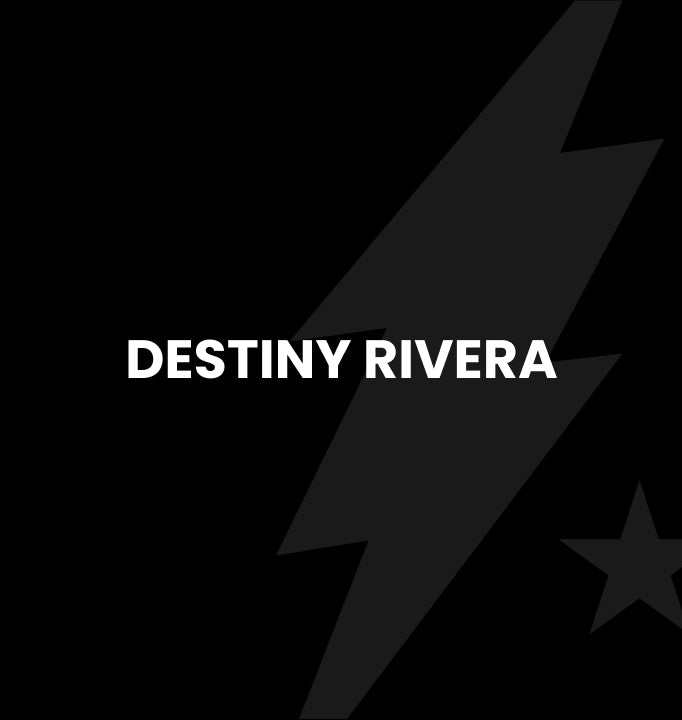 Destiny Rivera
Vista Townsite
Destiny has been with Black Rock for less than a year and is the perfect example of growth. Her work ethic has always been to keep pushing and be persistent even when things aren't going as planned. She learns from any/all failures and embraces challenges head on. Destiny gets faster & confident every day on bar, she handles every tough customer with patience and Is always positive. She is a beacon of growth to her peers and shows up everyday with that same mindset. I'm so thankful to have her on our team! We love and appreciate all of your hard work Destiny!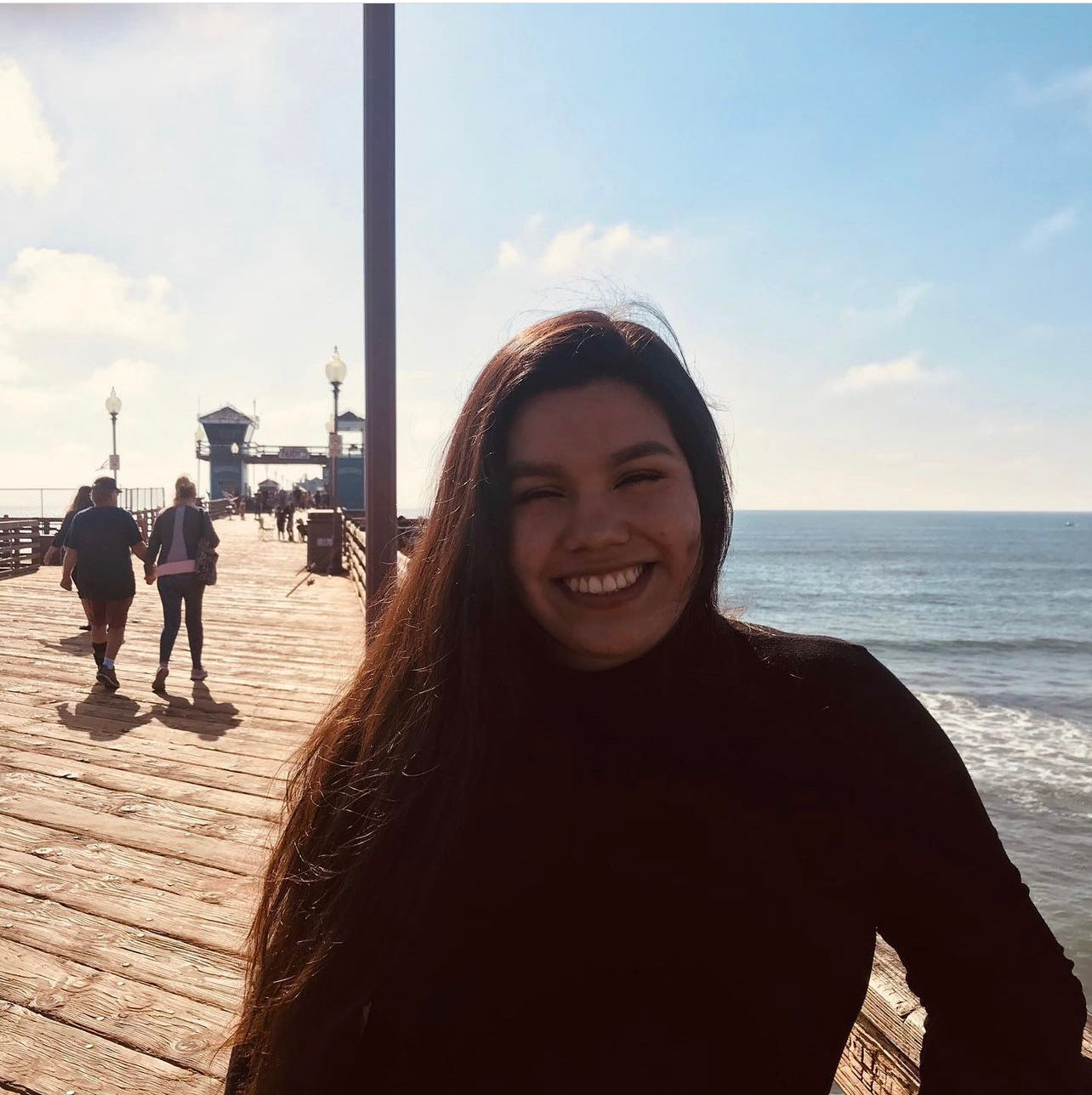 Dianah Lopez
Escondido
I chose Dianah because she's stepped up so much since starting under me a year ago at Vista. The growth from her first few months to now has been so amazing to watch like a flower blooming in the spring time! I relied heavily on her to help with keeping our high standards going when I wasn't around & to assist in training the team when Escondido opened. Dianah really has proved noumerous times she's a team player & why she deserves this 4G & I cannot be more proud of her or happy to have her apart of my team! You rock Dianah thank you !!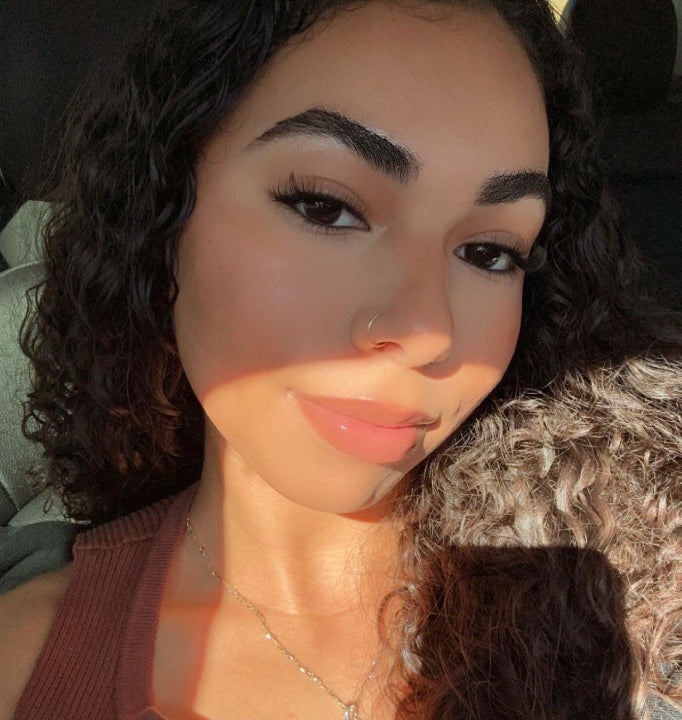 Jordyn Torres
Oceanside Blvd
Jordyn has been with us for a while now and has continued to grow as a barista each and every day. It is a joy able to see her improve her speed on bar while also pushing each customer connection to the next level! She takes constructive criticism and implements changes as she strives to be the best barista she can be ✨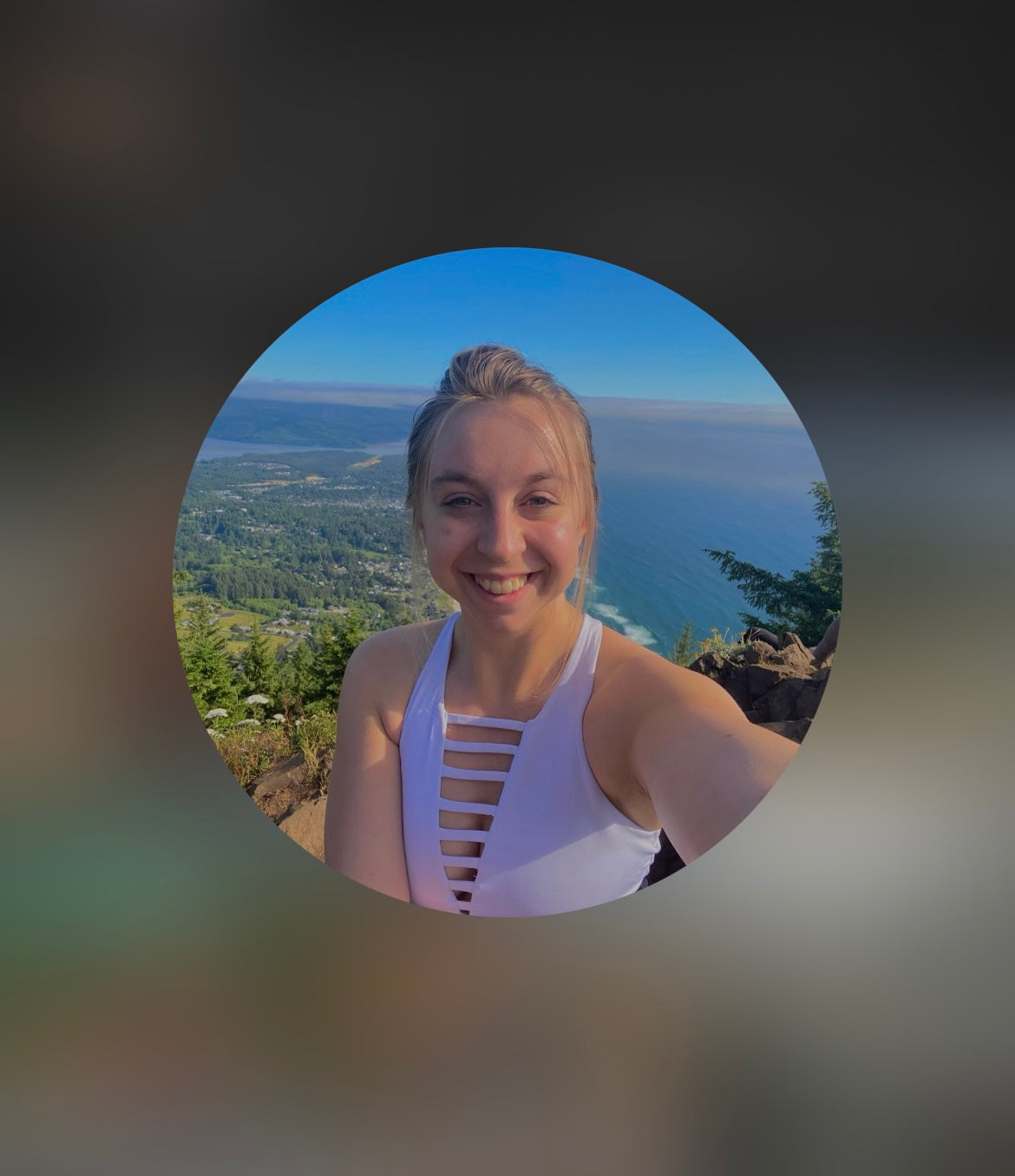 Zoe Saunders
CA MSL
Talk about growth!! WOW!

Zoe relocated from Washington to California in doing so she was stepping into a new store, new crew and a new role! No challenge that presented itself was unachievable for her. In just a manner of a few short months she grew into an incredibly strong leader and earned the role as the MSL in California. The amount of growth that Zoe has shown in the last 6 month was above and beyond our expectations! As she stepping into this new chapter we are excited to see her continue to learn and grow and eager to see what she is capable of achieving!

Texas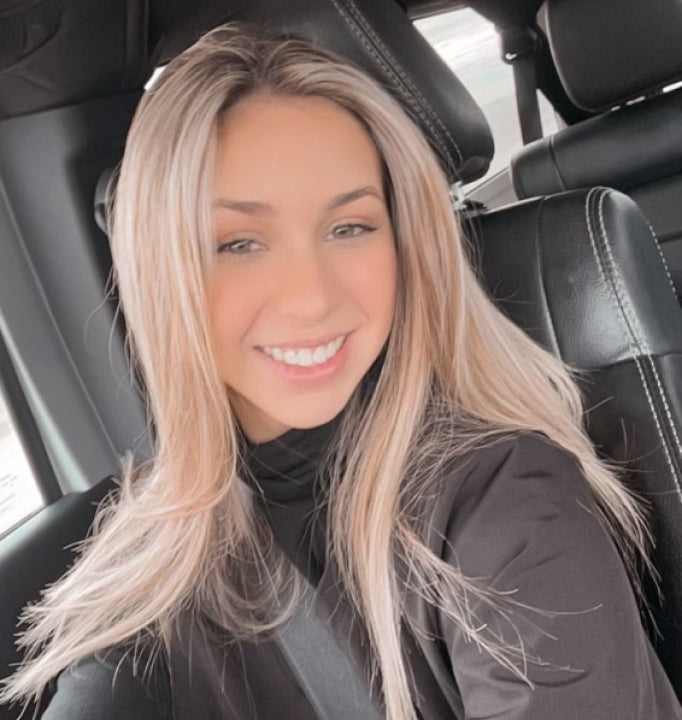 Caitlyn Murrah
The Point at 620
Caitlyn is one of our newest employees and was completely new to coffee, but not new to the fast paced bar experience. She was able to apply her past knowledge and skills perfectly into our operations and learned all the recipes with ease.

We have seen her take everything thrown at her by the horns and conquer it with no hesitation. Treats others with respect and grace. And is not afraid of asking questions.

Caitlyn has became one of our most dependable employees and has blossomed into an amazing barista!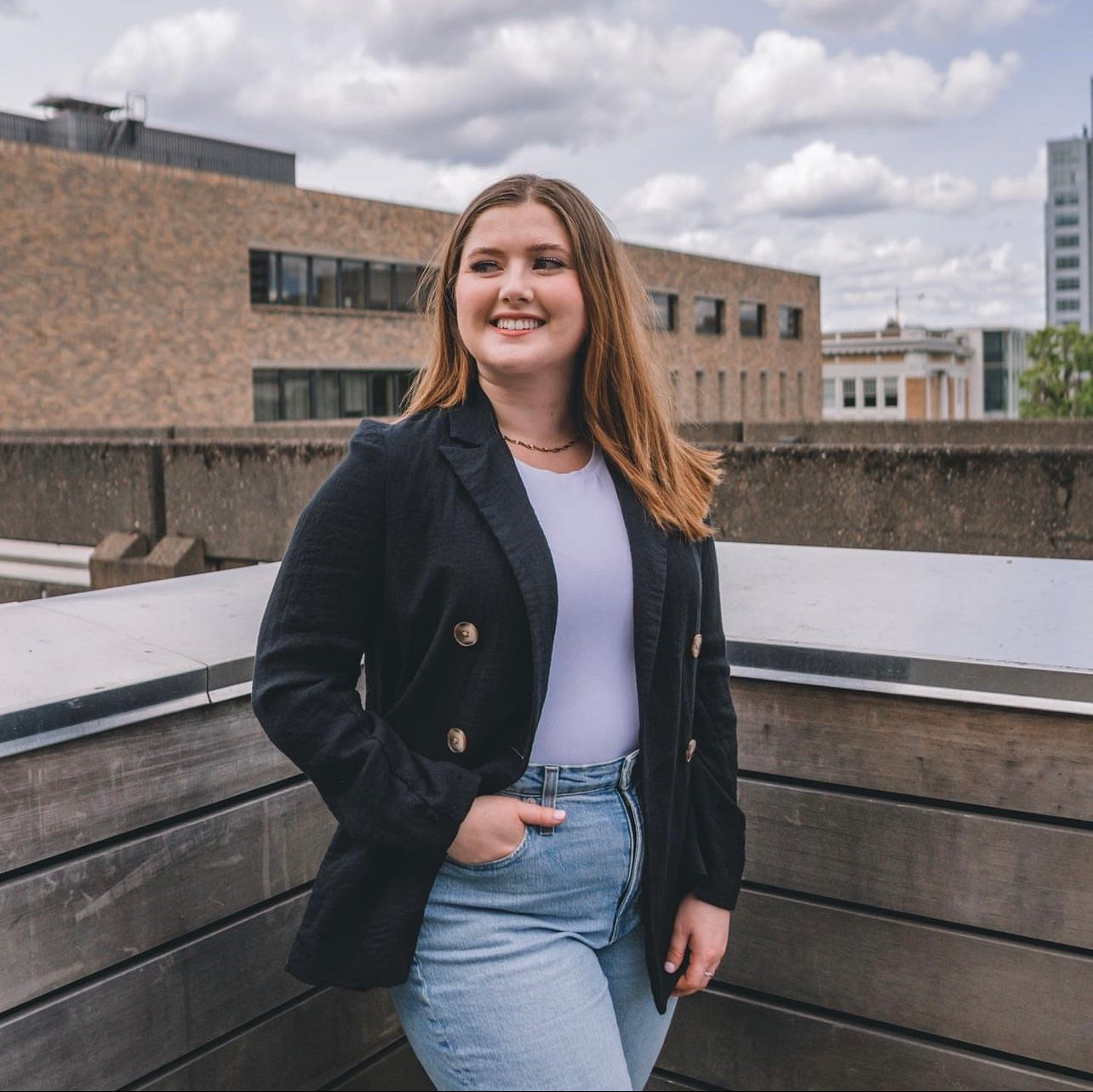 Evie Davis
MSL
"Evie has grown so much in the last 6 months. Her drive, passion for leadership and amazing talent for transforming teams and stores has been incredible. She takes on the hardest challenges with missing a beat and encourages the growth of those around her as well.

So proud of you and lucky to have you on my team ❤️"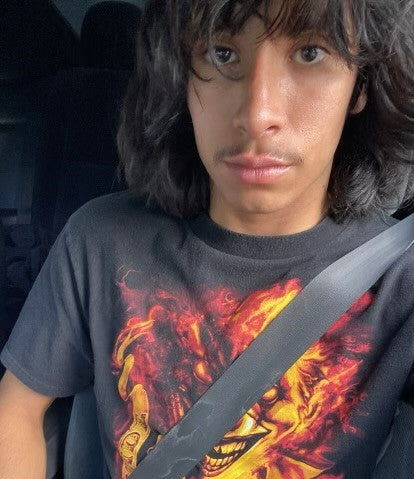 Fernando Lopez
City Square West
Fernando is a staple at City Best, he comes in to every shift with a can-do attitude and the highest energy. Not only is Nando one of our youngest baristas, this is also his first job, working with him you would never know that, he has embodied what it means to be a City Best barista and is always looking to learn and grow. As managers, Kit and I couldn't be prouder of how far he has come in just a few short months and cannot wait to see the great things he does in the future. Boss Mom for life! Love you always!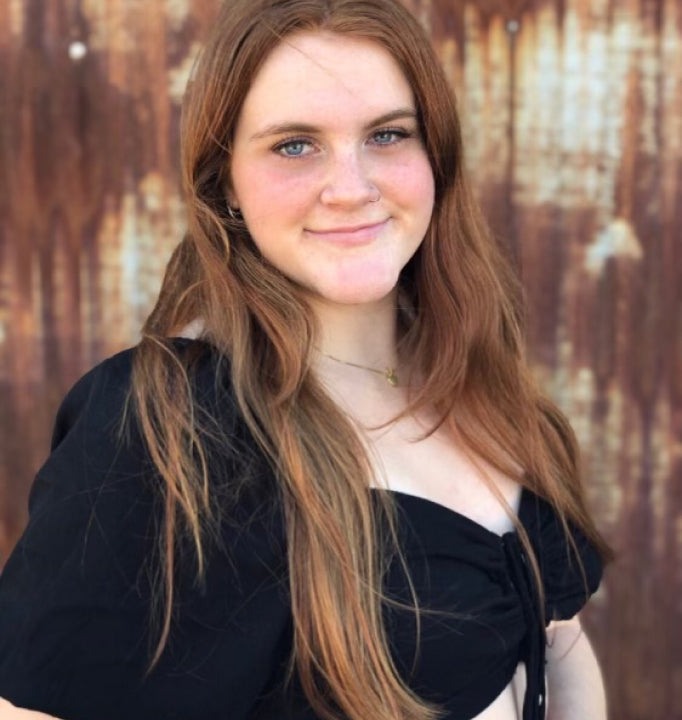 Harli Moore
Grapevine Hwy
We Chose Harli Moore because she always comes in a ready-to-learn attitude! Whether it's in speed, accuracy or just honing in on her skills: she's always accomplishing her goals! She's definitely one of our good ones!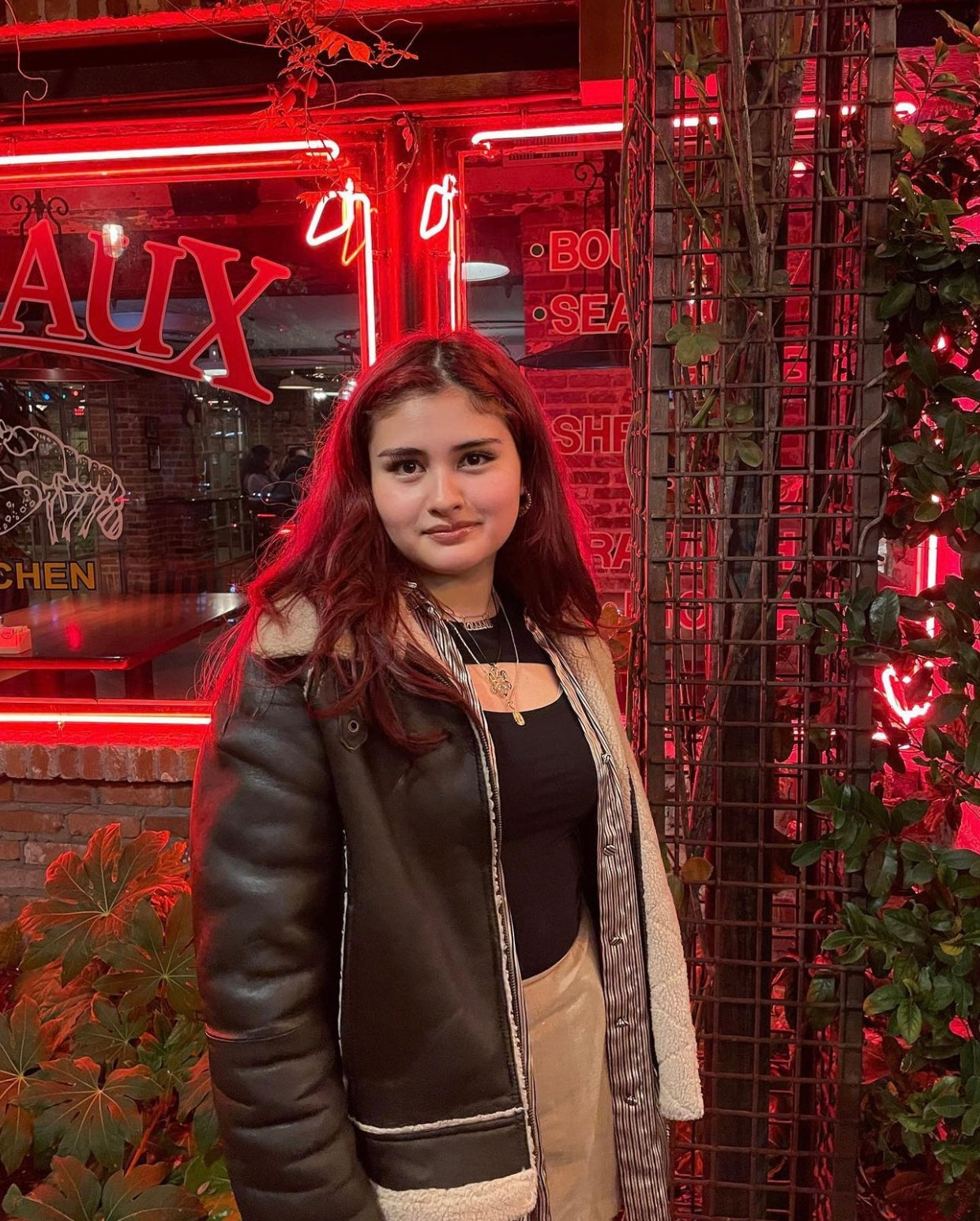 Joleene Lara
Blanco & West Ave
Joleene has grown incredibly. From the start she has been not just a hard worker, but extremely dependable and a huge part of this team. We are so proud to watch her grow her skill set and do big things at BR!

Joshjiah Little
Bay Area Gulf Freeway
When Joshjiah first started, he was immediately accepted among the team. You could see the determination when he came into work everyday and was eager to improve his skills. He has overtime opened up and become one of our most talented and reliable employees! He will fulfill any position or task you assign him to amongst the chaos. Joshjiah's growth is one to celebrate! Your team loves you!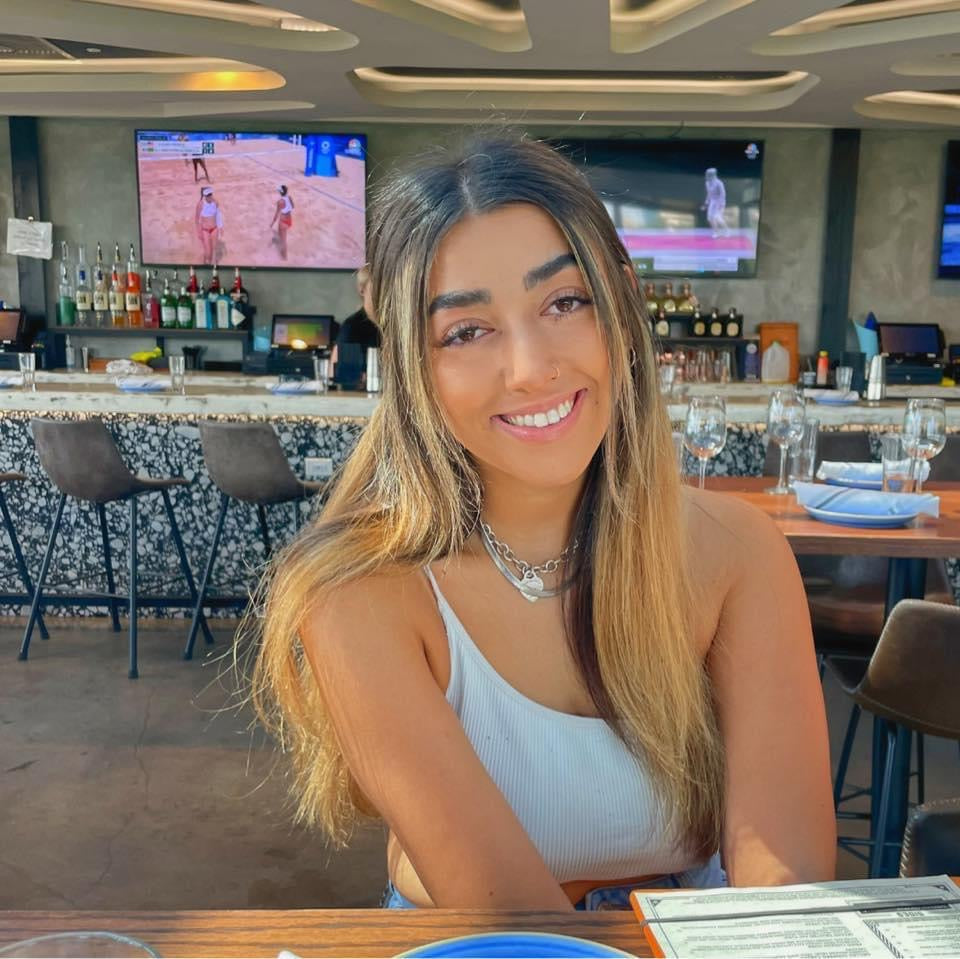 Madeline Serpanchy
Southlake Kimball
When I think of growth I immediately think of Madeline. In terms of work she has always been someone who continuously goes out of her way to help out her team in any way she can. She also is someone I have been able to witness grow outside of work as well. As we are all aware life can give you a crazy unexpected plot twist when you least expect it and throughout, she has shown to be a resilient, radiant, and strong woman regardless of what she has going on outside and execute her duties at work with ease. We value her more than she knows and can't imagine Southlake without her!! We love you Mads!!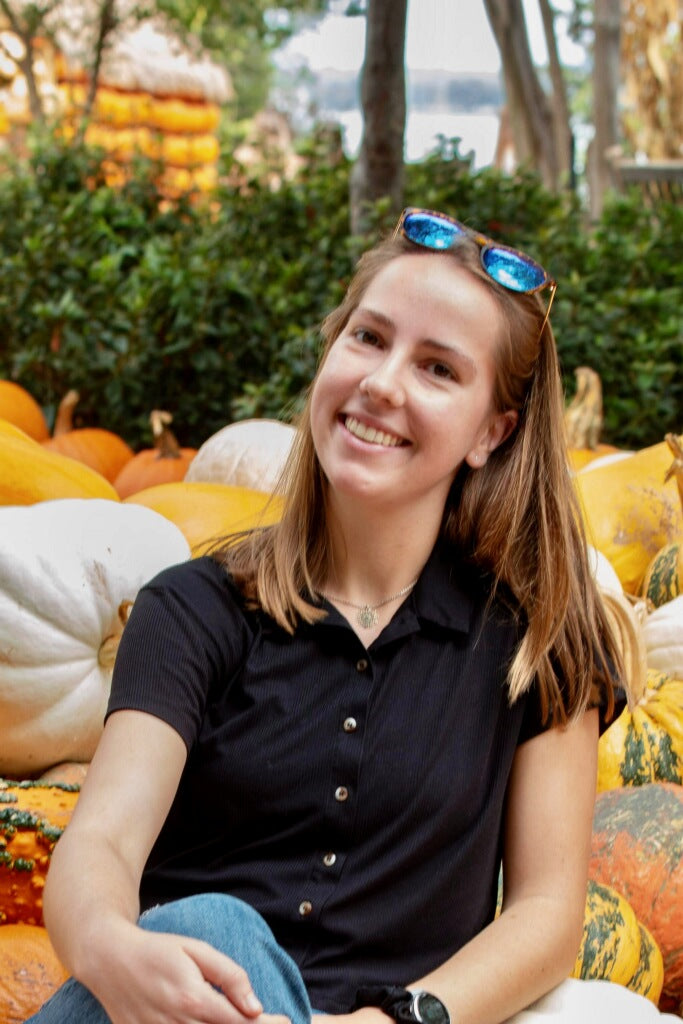 Nadya van de Coevering
Dairy Ashford Rd i10 Fwy
Nadya is entirely deserving of this award! Her willingness to learn and show initiative is a store lead's dream. There is never any hesitation to educate herself or others. You wouldn't believe she has only been with the company for less than 3 months. With her infectious attitude and upbeat demeanor we are very lucky to have her in the Black Rock family!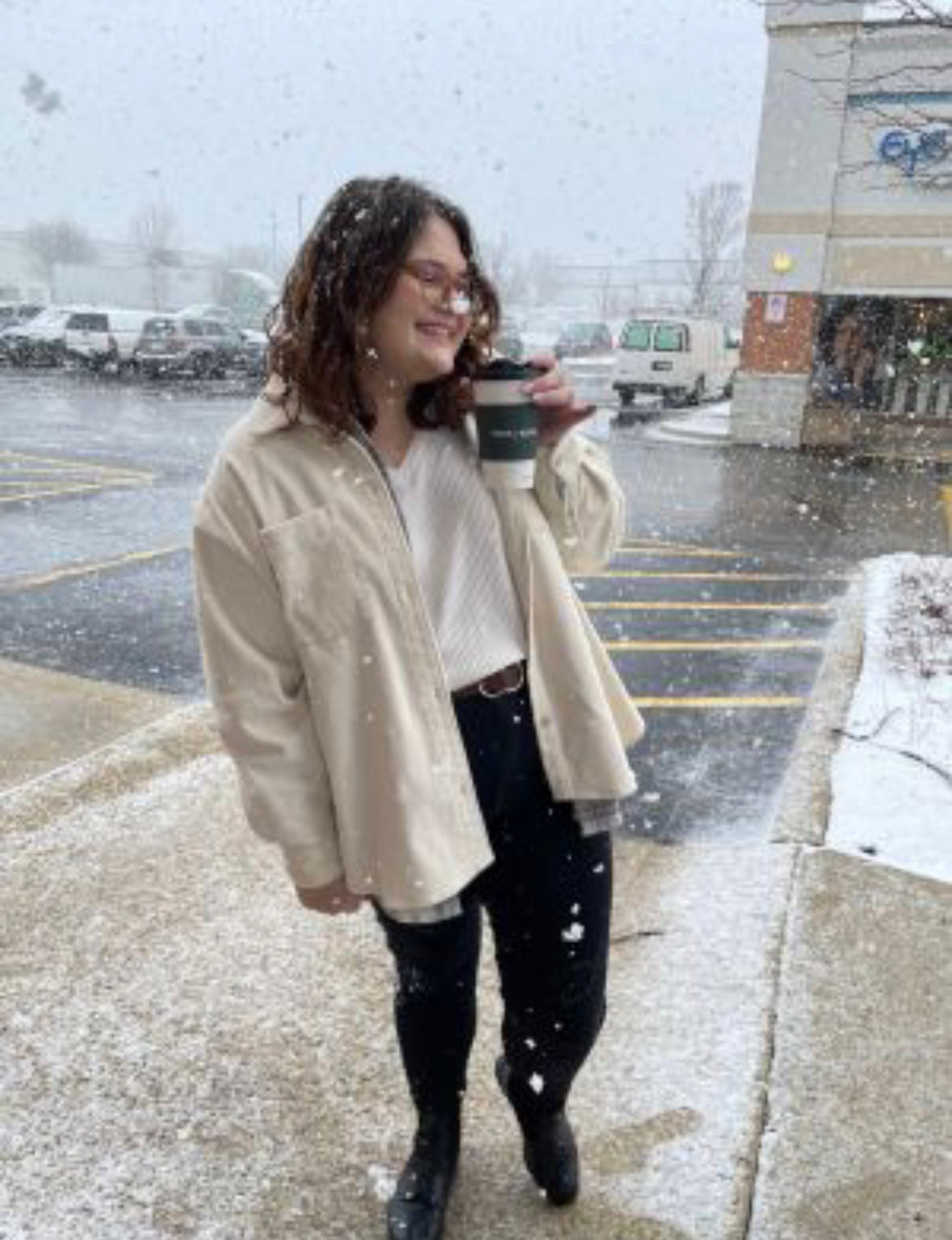 Naomi Bancos
Lantana SW Parkway
Naomi is the perfect candidate for the GROWTH award. She is one of the longest standing baristas on the Lantana Team, and she has proved to be an irreplaceable team member! Naomi has developed countless connections with our customers and always goes above and beyond to show her team members that she cares. We love having her around and can't wait to see what she does this year!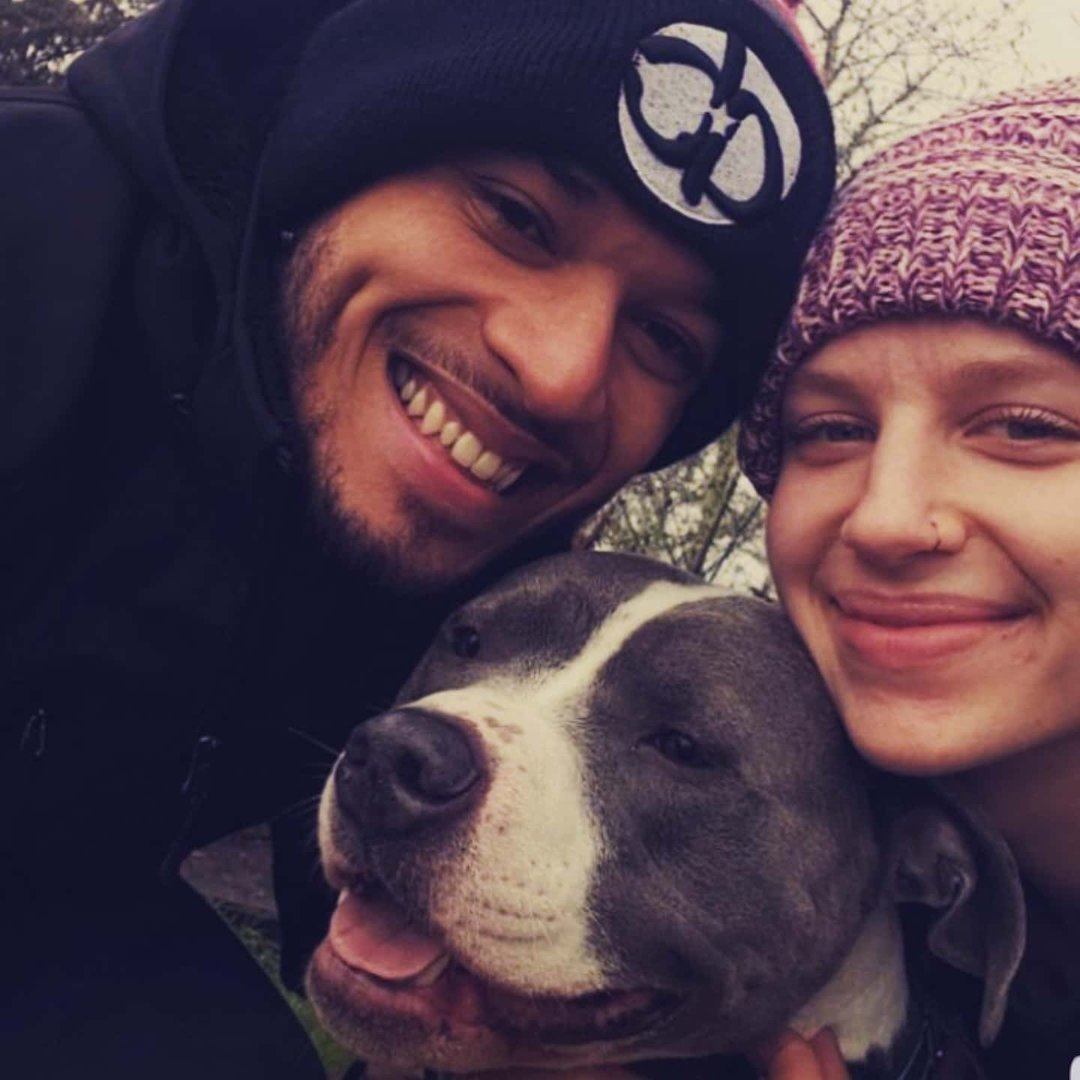 Niquo Garrett
Lombard & Vancouver
Niquo has been an SL for 4 months now and in that short time span has grown tremendously in ownership and leadership. He takes his responsibility seriously while also bringing so much fun and life to his crew. We appreciate Niquo!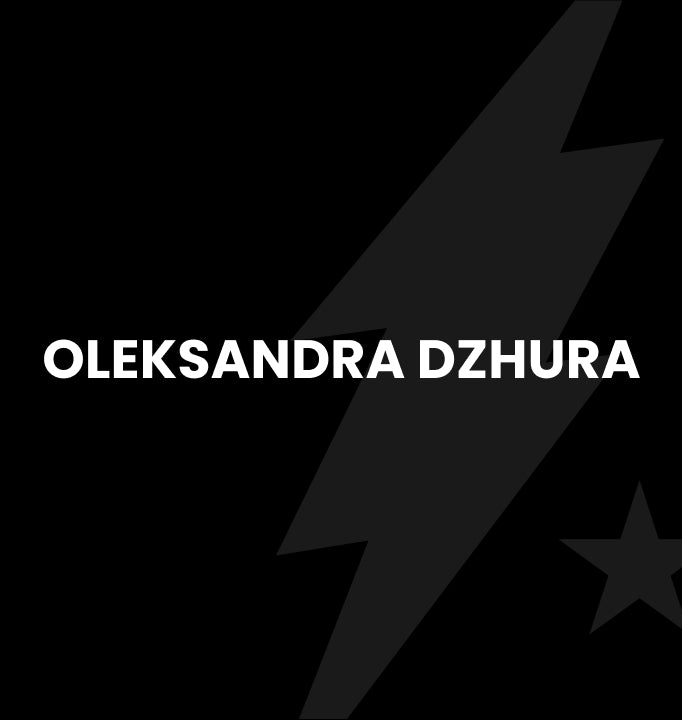 Oleksandra Dzhura
Woodbridge Hwy 78
Ever since Oleks transferred to Woodbridge she has shown growth and improvement in every aspect, and has adapted to whatever change we throw at her. She has consistently taken constructive feedback and new challenges; going from a designated closer to an opener, and tackling new opportunties with GRACE.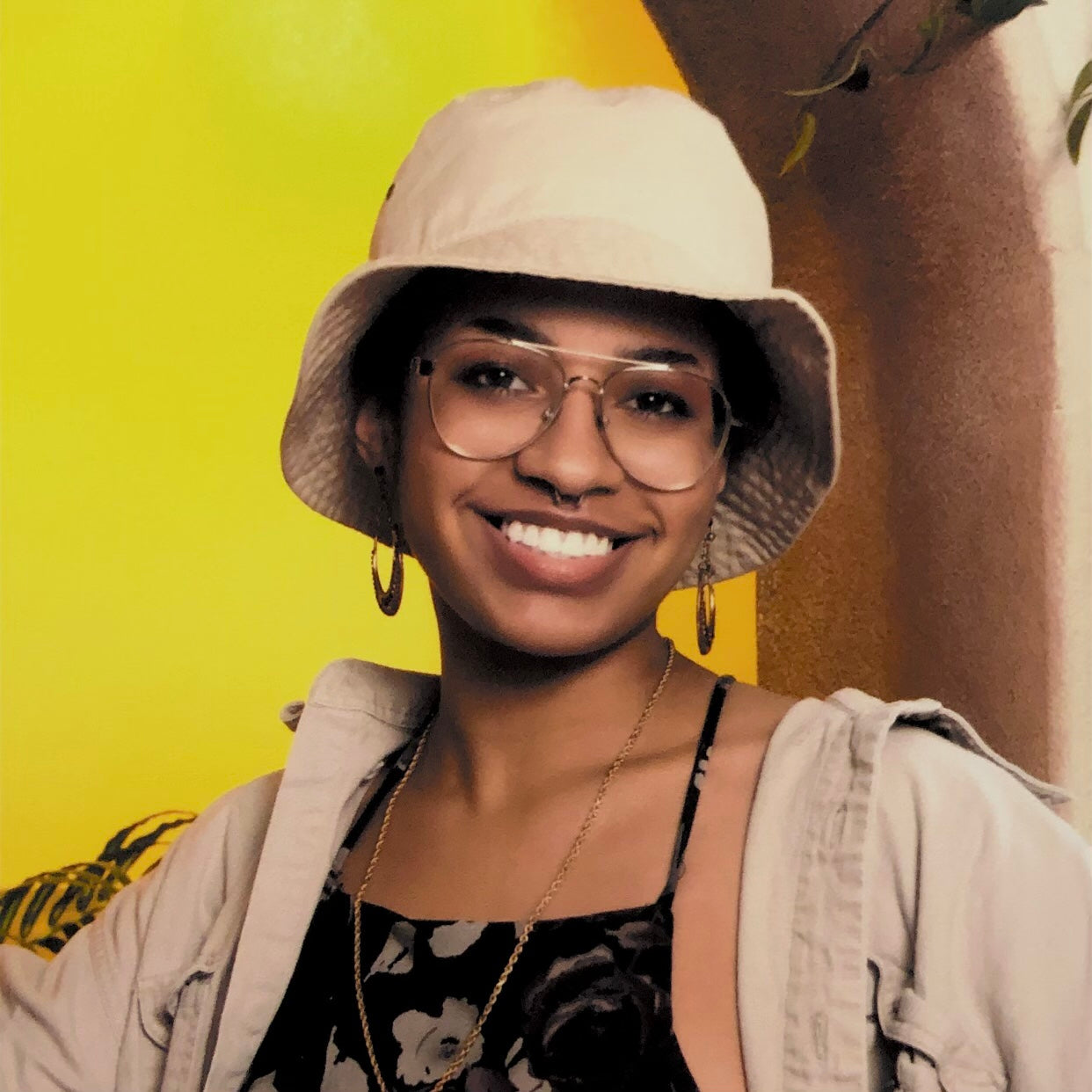 Olivia Scurlock
College Park Village
Olivia has come so far since she first started at Black Rock. It didn't take us long to see how much she had to offer to her team, and it's been amazing to see how much she has grown. From the moment she clocks in to the moment she clocks out she is always doing the most to improve the store in the smallest ways, she's always so kind, and she is a problem solver. Everyone on our team is beyond grateful to have the opportunity to know her and see her personality shine!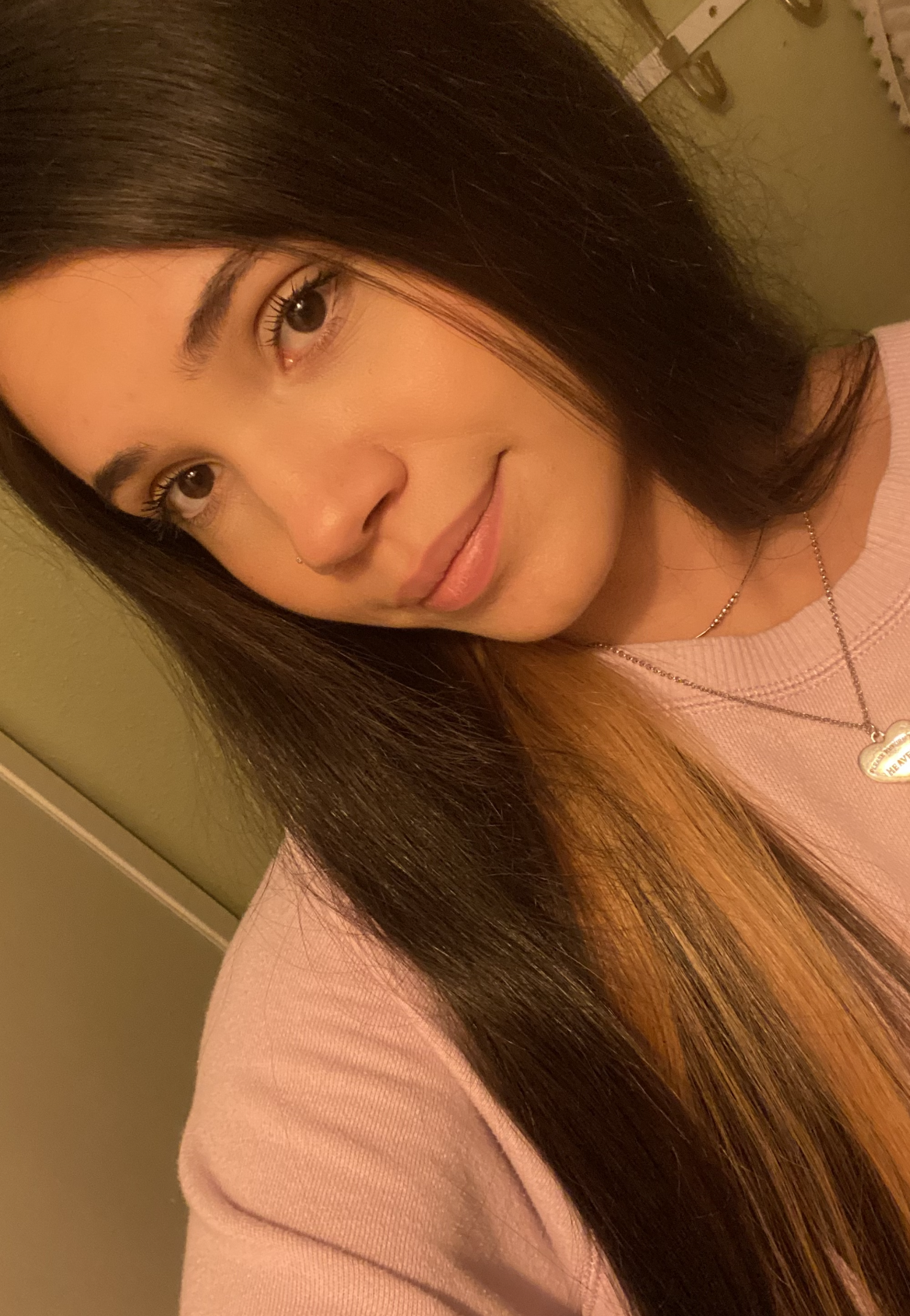 Sonia Bednarski
Nacogdoches Rd
Sonia has risen to every challenge we have given her. She truly is the heart of our shop and has not only grown as a barista but as a leader. She leads by example and gives her whole heart into everything she does. We <3 you Sonia!!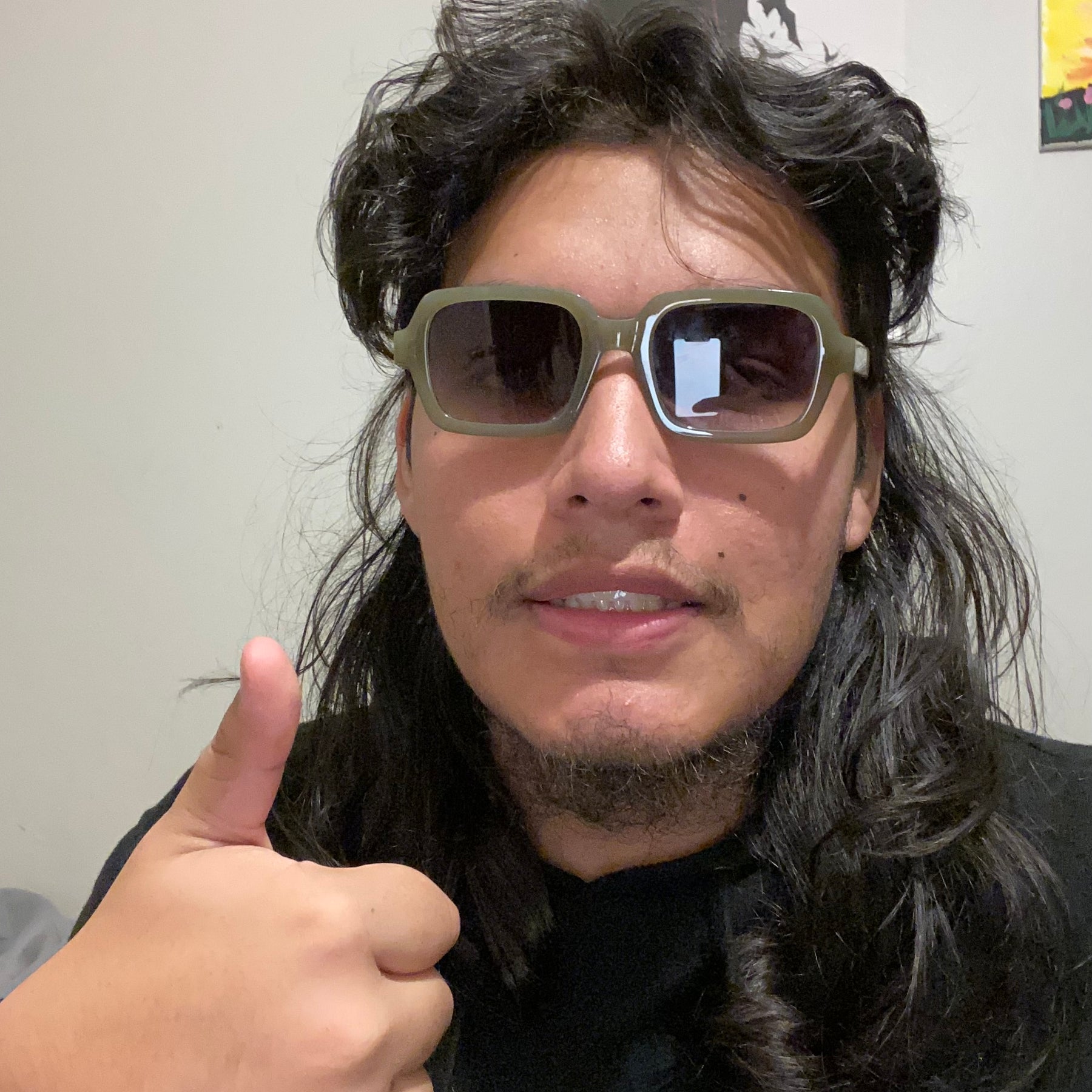 Uziel Rosario
Green Oaks i20 West
Uzi is an amazing employee and co-worker! He has come a long way from when he started and has improved tremendously! He's always trying to get better at what he's doing inside and outside of work! He always has a great attitude and has grown with his connections and never fails to put smiles on customers faces!

Washington
Alexis Berry
Kennewick CC Blvd
Lexi stepped into her role as ASL with force. This past month Lexi has proven to be a reliable asset. She was a former barista of mine and since then she has grown immensely. Her overall confidence shines a light in the shop and her positivity is contagious. I'm looking forward to seeing her grow more within her role this next quarter.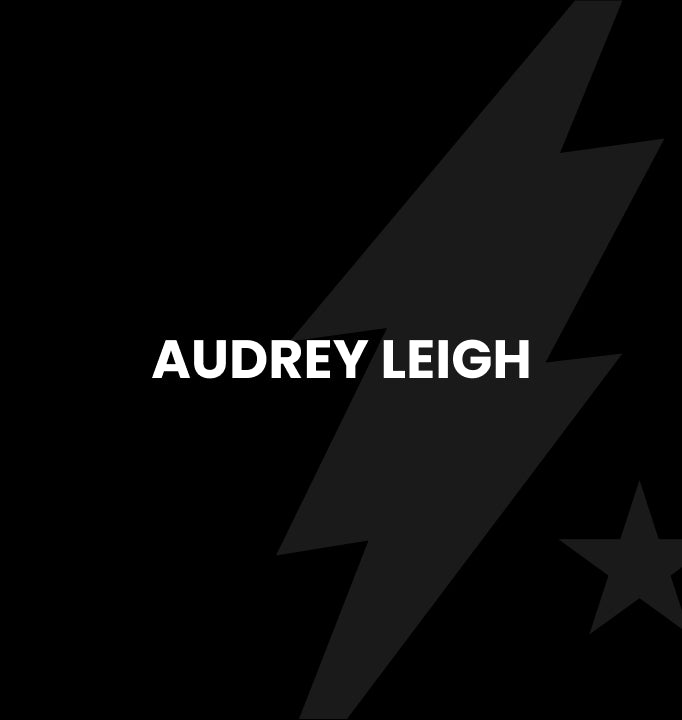 Audrey Leigh
West Richland Kennedy
"This barista has proven to show that they can grow and exceed goals set for themselves and consistently get better!
Talking with customers, making drinks and even store cleanliness."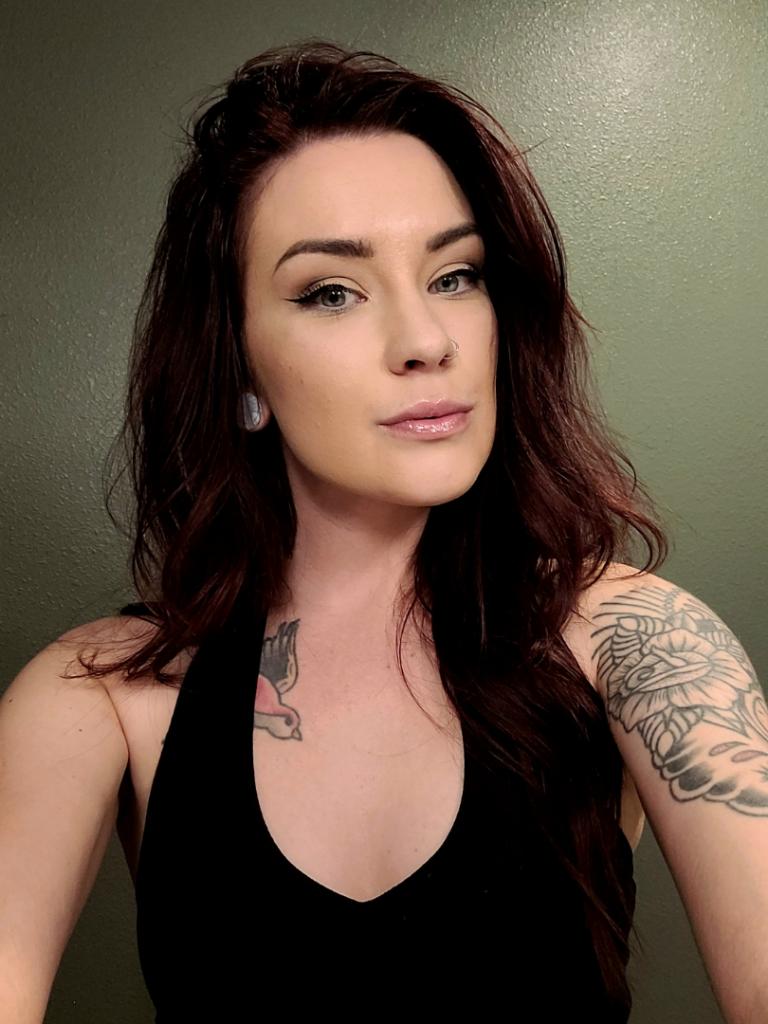 Bali Brown
164th & 1st
Bali was chosen for the 4G award because she is an extremly valued member of our team here at 164th 1st, and she deserves it. Bali can make friends with anyone!! She has an incredible ability to make everyone feel special, and even better ability to make them laugh! She's been there for many co-workers when they've needed her and, of course, her regulars. Bali is so kind to anyone who pulls up to our window and takes the time to truly get to know them. She's worked for Black Rock for over 3 years and she has and continues to prove herself every day! Not only have I seen growth from her, but she's always so happy to take the lead and help others in any way they need. Everyone is always so pumped when they see they'll be working with our pal!! We love you Bali Bo and we're so happy you're apart of our team!!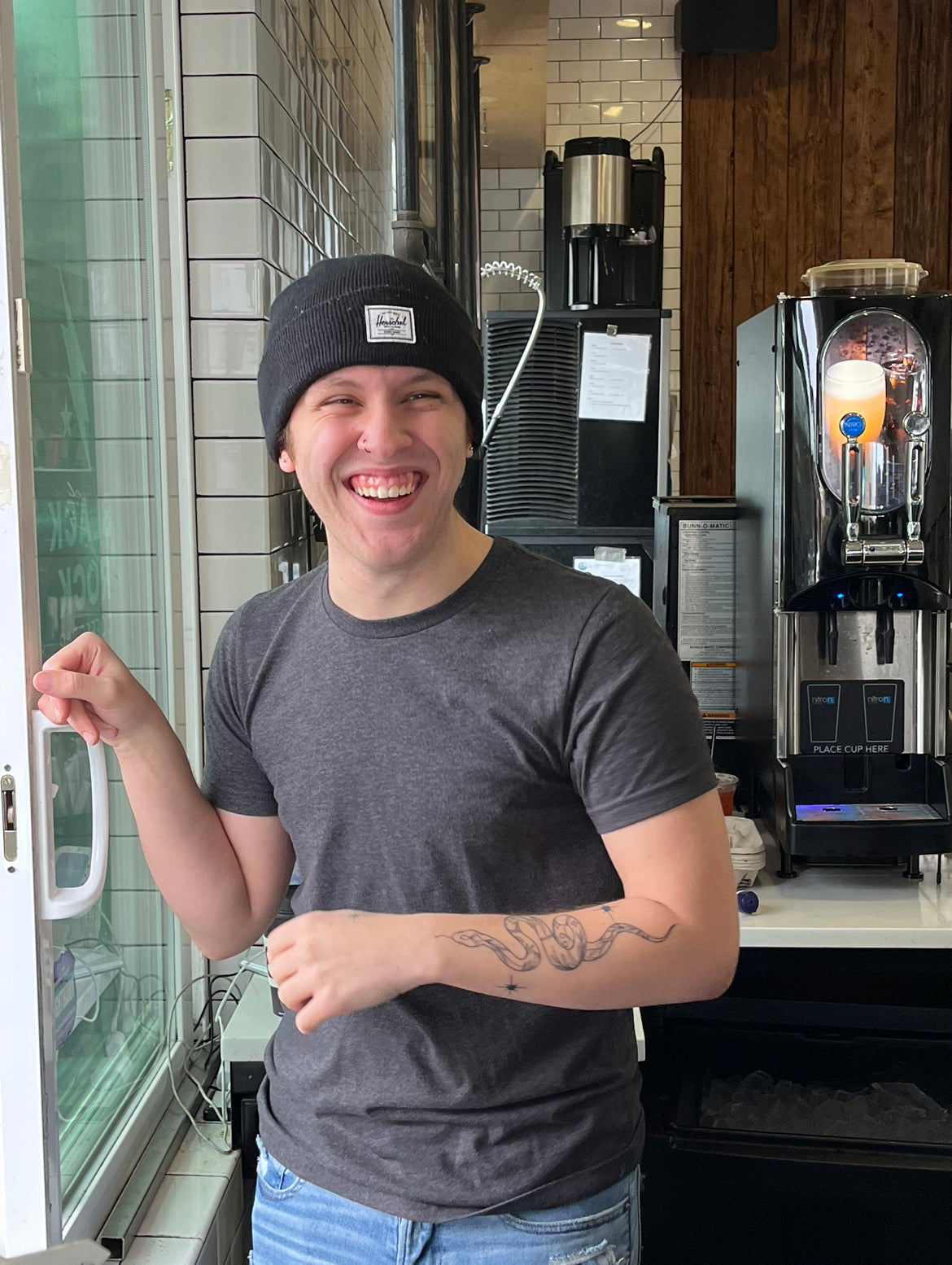 Brayden Burckhardt
Andresen 88th
Brayden has worked so hard and shown incredible growth in the last few months. He always wants to know what he needs to do better and when given constructive criticism, he listens and immediately puts it into action. Brayden is one of the hardest working people I know, he even drove a u-haul to pick up 4 Sysco orders! What a guy<3 We appreciate you!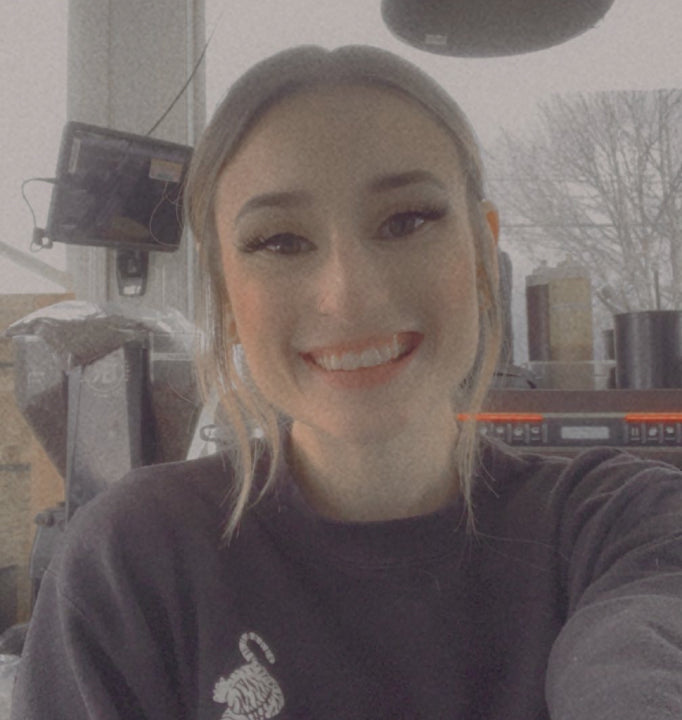 Brittany Bastian
Mill Plain & 136th
I chose to nominate Brittany for "Growth" because she shows up everyday wanting to be a better barista, and wanting to learn more!! She is passionate about what she does and she always has a smile on her face.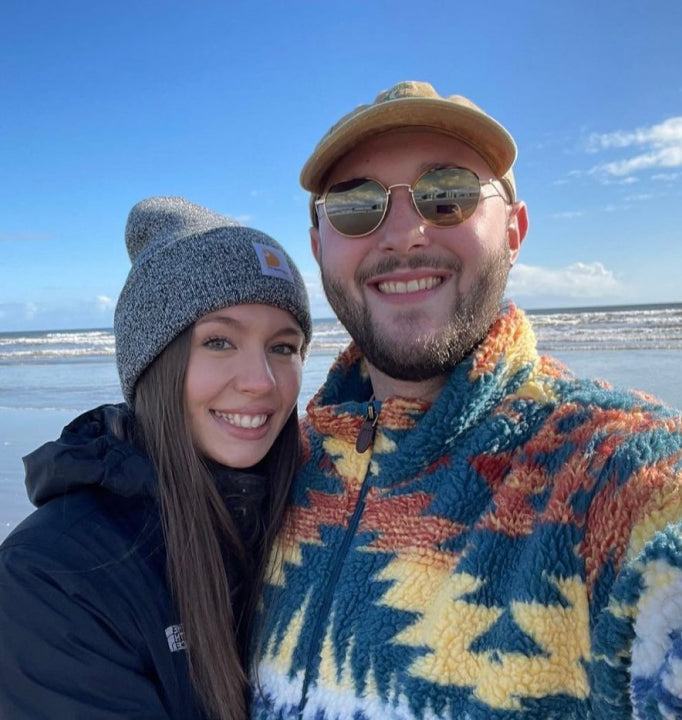 Dakota Payne
WA MSL
Dakota is an exceptional leader and conquers any challenge in front of him, no matter the circumstance. He is a great leader inside and out, and consistently pushes those around him to be the best they can be. We are beyond lucky to have him on our team!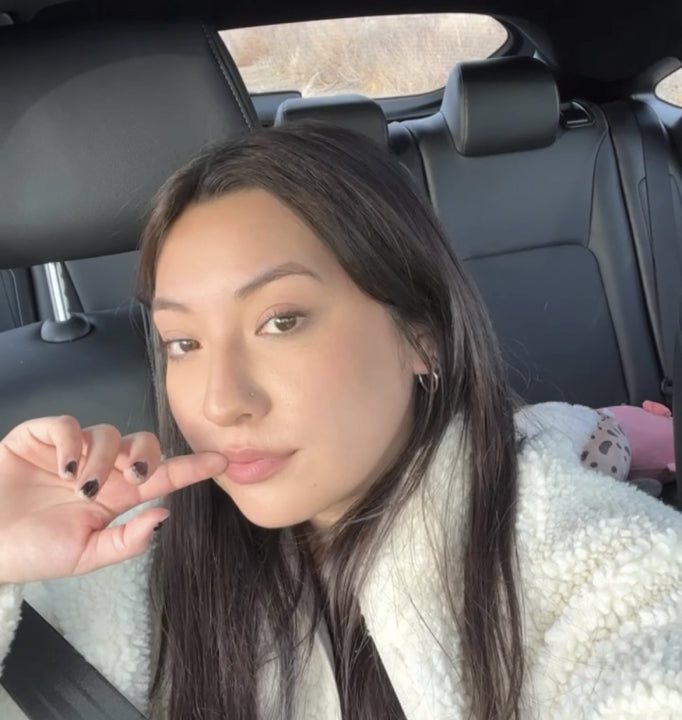 Diana Lepe
West Richland Van Giesen
Diana comes to work with a super energetic attitude every day! She uplifts her coworkers and customers. She's been a great addition to the team and a blast to work with!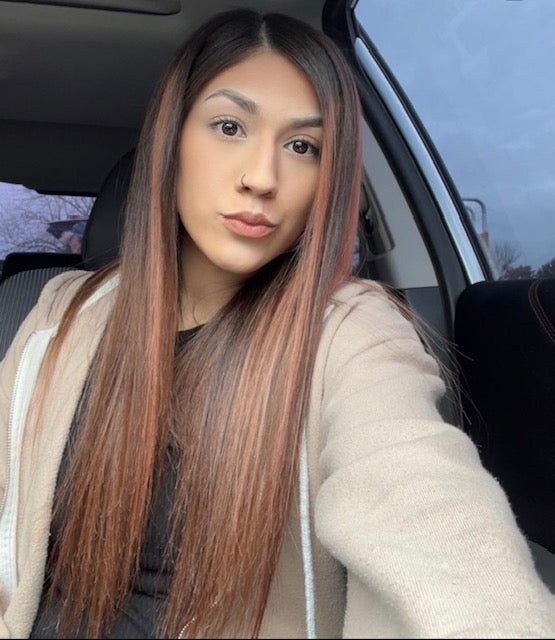 Elida Trevino
Kennewick Southridge
Elida always shows up to work with a smile on her face & is ready to serve our customers. She has improved so much within the short amount of time she has been with us. Keep killing it Elida!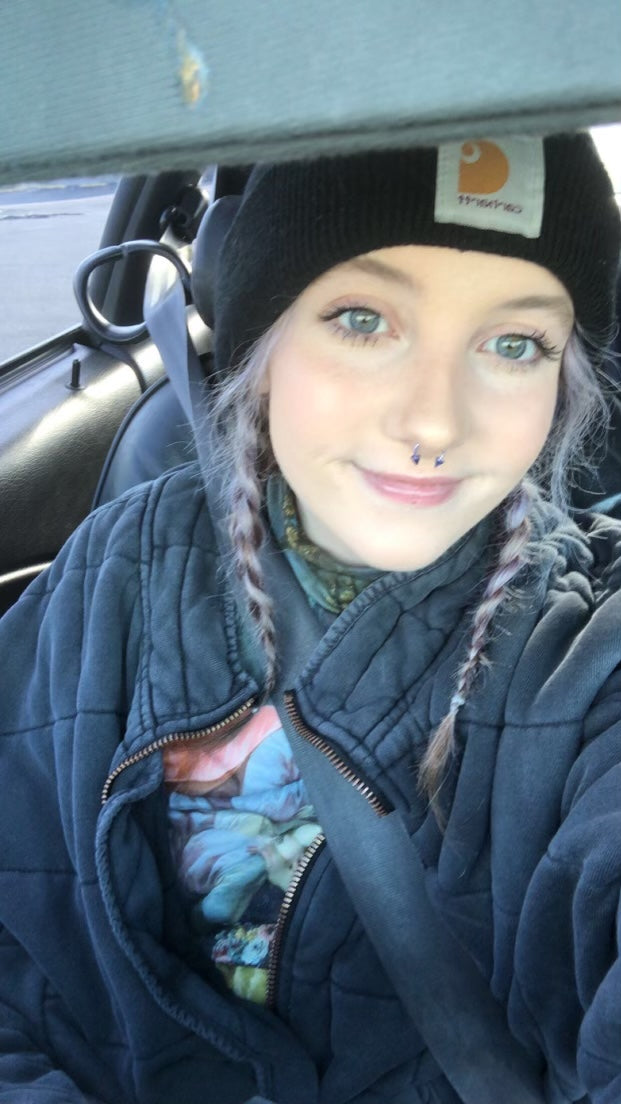 Elyza Morrison
Kennewick CC Blvd
This employee is willing to go the extra mile to help when needed. Very respectful, hard working and has grown more every month!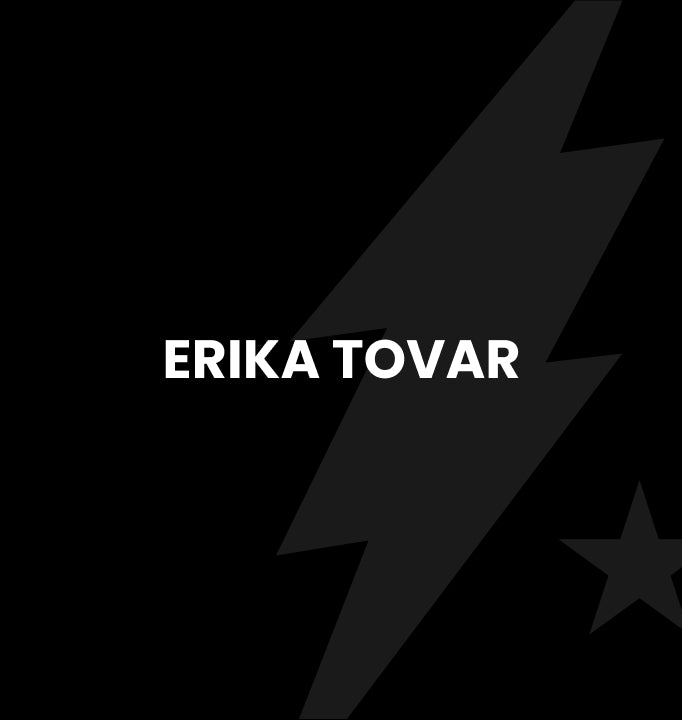 Erika Tovar
Kennewick HWY 395
Erika has shown much improvement when it comes to overall performance! Her work ethic, attitude, customer service, and cleanliness has improved a ton! She is very good at taking constrictive criticism and applying it!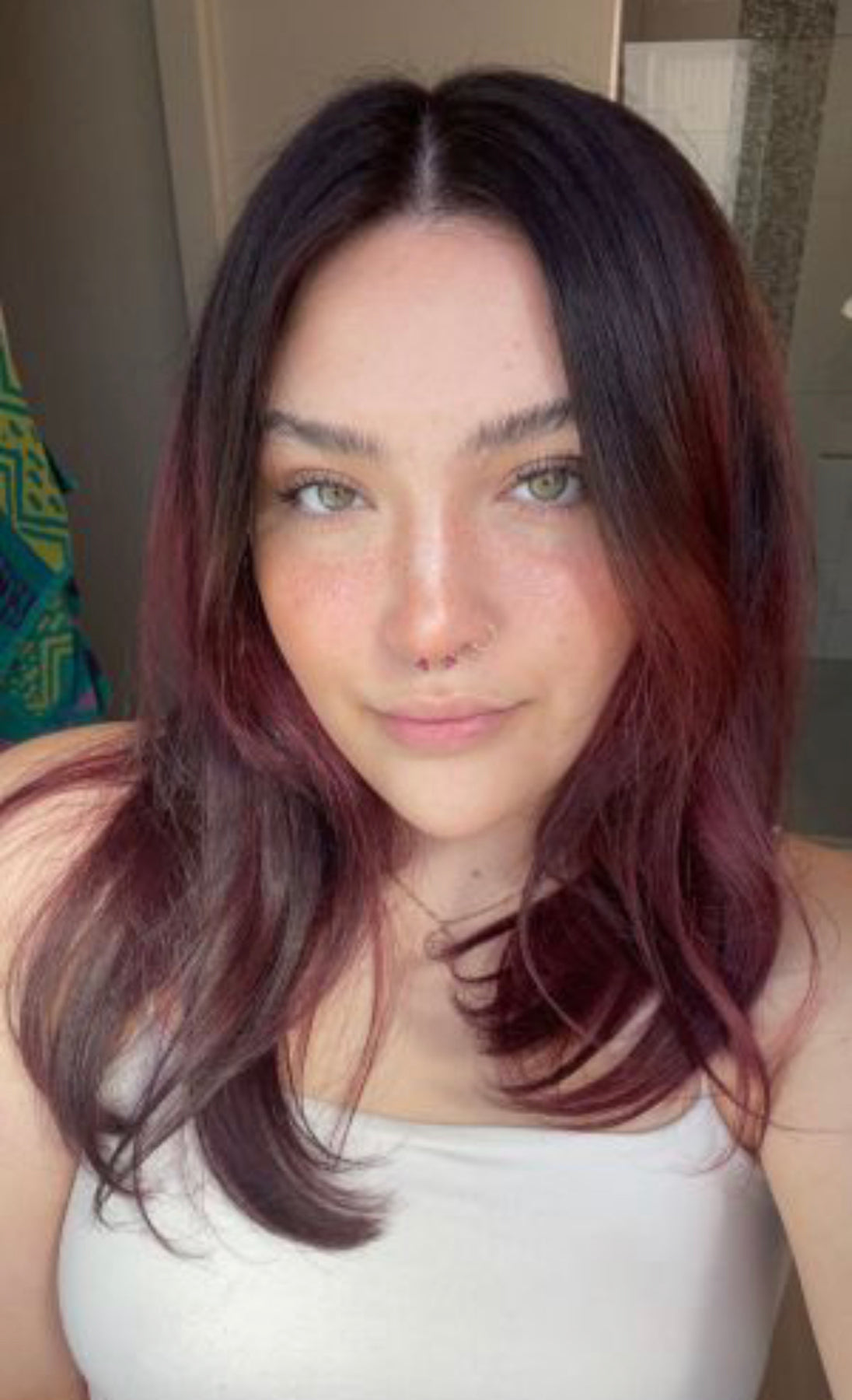 Izabela Lopez
Pasco 20th Ave
It has been a pleasure to watch Bela grow as a barista and person, she was hired this fall and at first had a very hard time believing in herself to learn her recipes. During rushes she would get very overwhelmed and would talk down on herself but with some guidance and a lot of determination, she has grown into not just a faster but more confident individual while in the shop. I always gets compliments about her from customers and no matter what she's facing, she shows up to work and pushes herself to be better everyday. I chose her because she didn't let the little things hold her back, she kept trying and continues to be an example of what you can accomplish when you truly want something.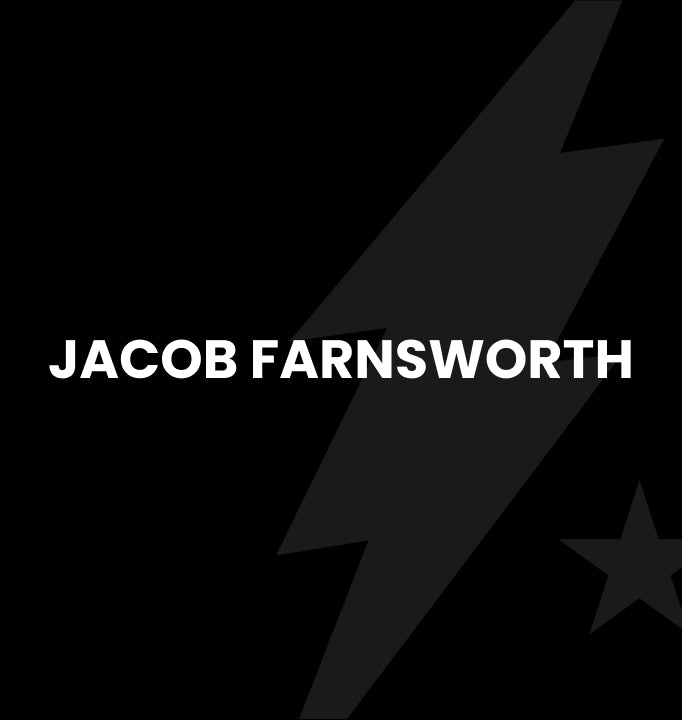 Jacob Farnsworth
Hazel Dell 78th
I chose Jacob because he is somebody who comes in ready to work. He has grown so much through out the years, I remember he was very quiet when he first started. He is someone who leads by example. He adapts to his surroundings and knows when and where to help out when needed. Jacob is someone who I know will be truthful with me and I go to him to give me his honest opinions on certain things I want to change or switch. He is just great!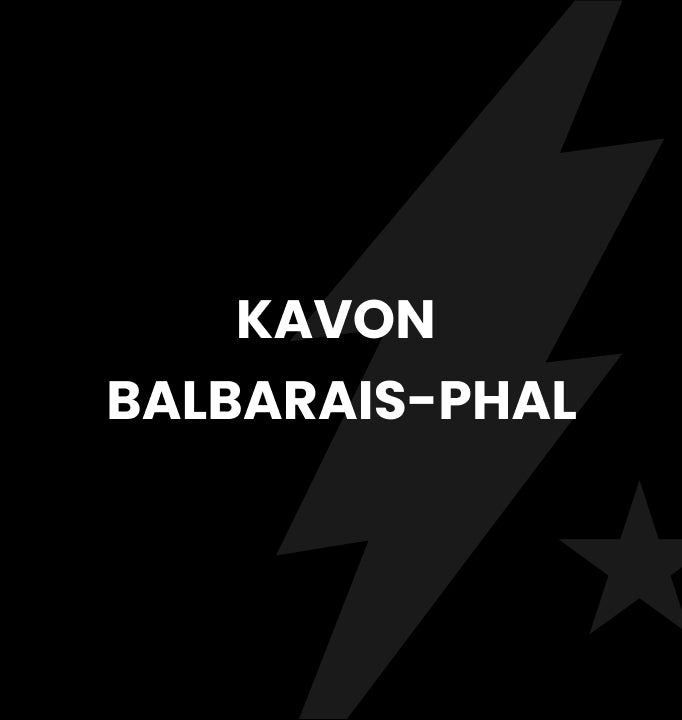 Kavon Balbarais-Phal
Chkalov
Kavon works hard, is extremely upbeat and never fails to make the shift fun. Kavon has grown tremendously since he started and is very fast and efficient with any task he is given.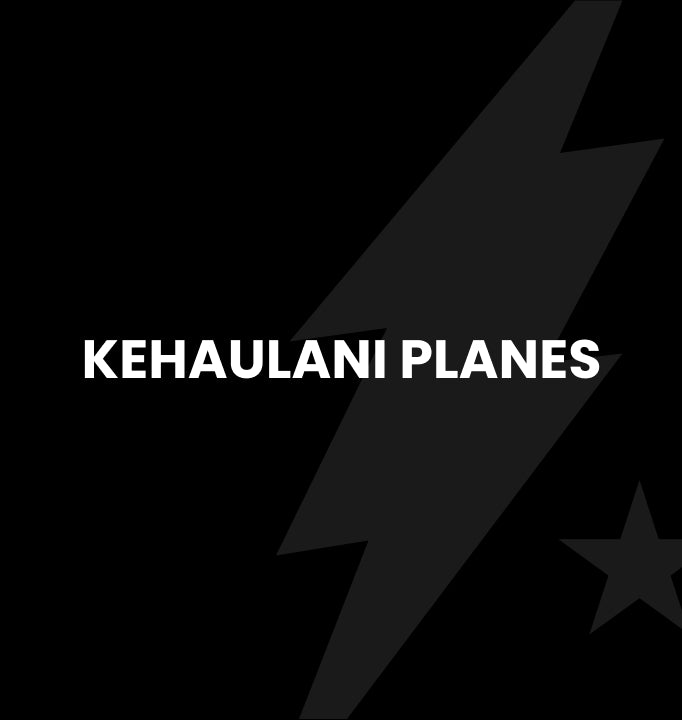 Kehaulani Planes
Pasco Rd. 68
This employee was chosen because she always is determined to do better and willing to do more if needed. She's improved in speed, and communicating on bar.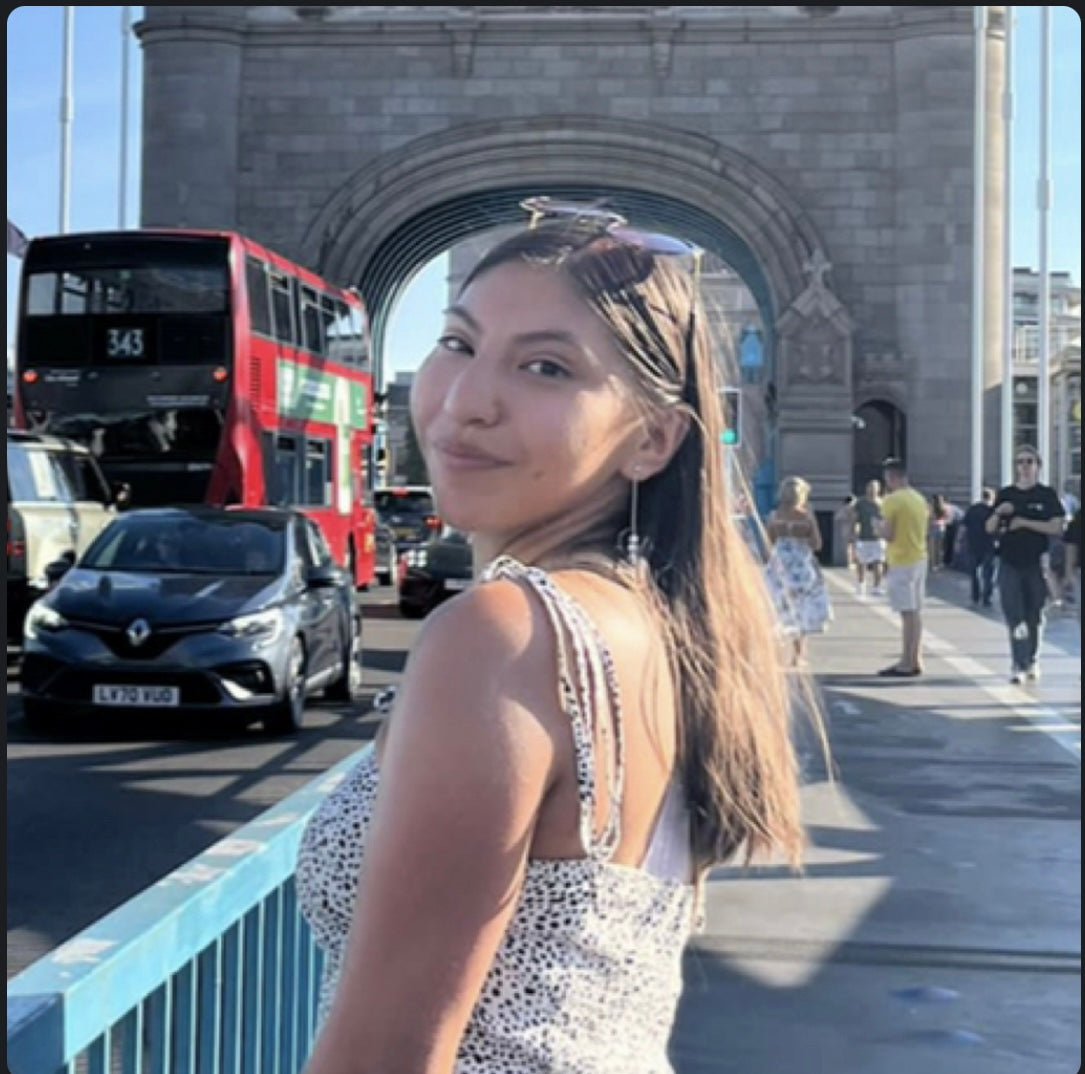 Kenia Garnica
134th & 20th (Salmon Creek)
Seeing Kenia's growth the last few months has been incredible. I can see in the way she interacts with customers, works on bar and uses her down time, how much more comfortable she has gotten. She is always willing to go the extra mile and isn't afraid to ask questions if she needs help getting there. I'm looking forward to watching her confidence grow even more!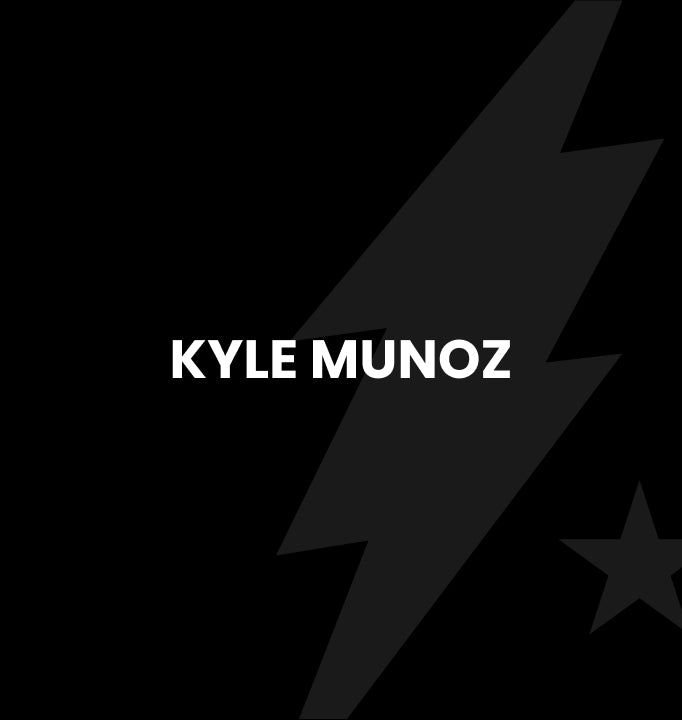 Kyle Munoz
Kennewick Edison
Kyle has continued to grow weekly in his management role. He consistently proves he deserves his role and holds his baristas to a high standard. It's been an absolute joy to work with Kyle and his crew!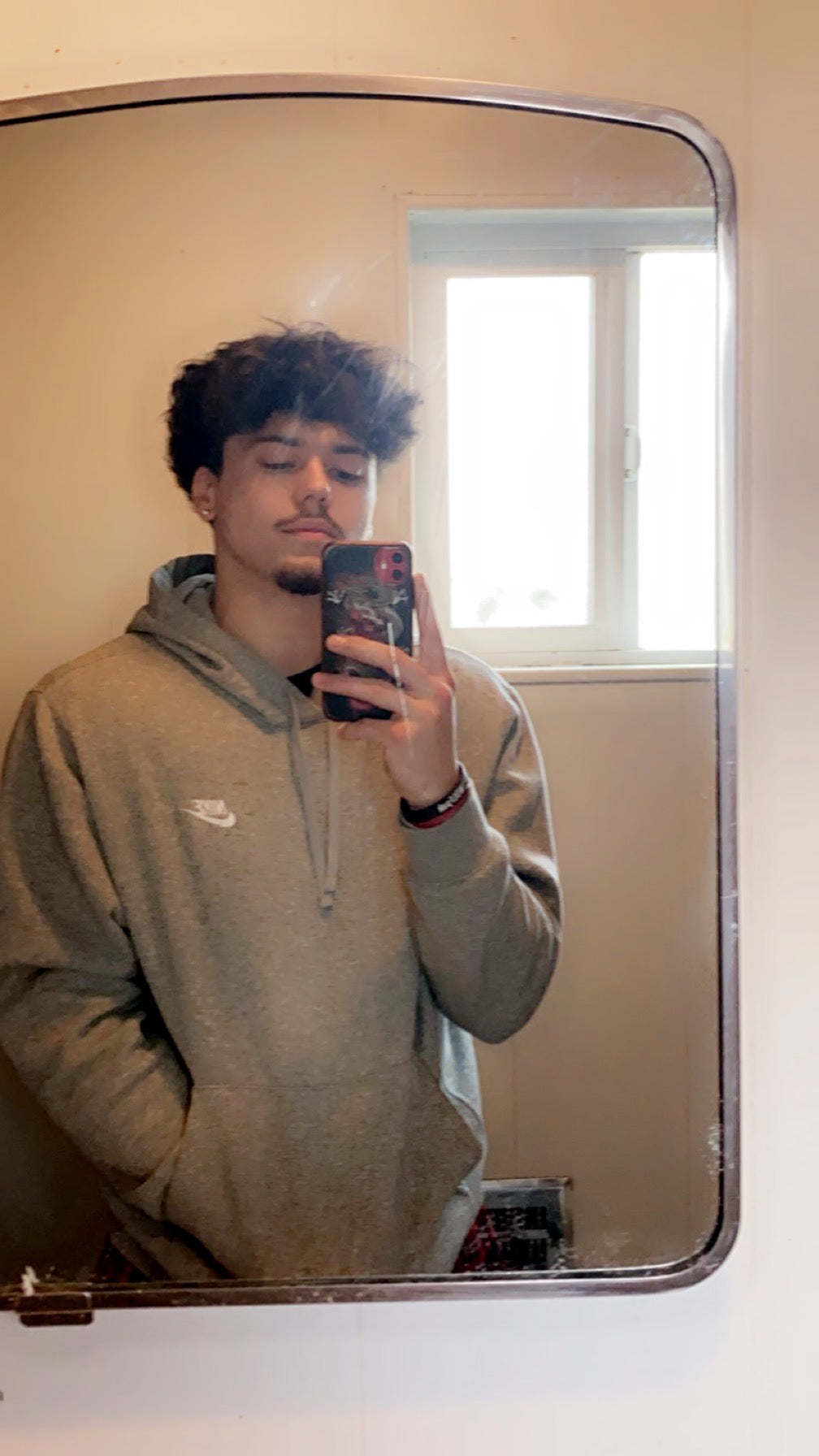 Landon Gallasch
Kennewick Edison
Landon is what we would classify as a, "machine," he works hard, stays consistent, and is very reliable! Most importantly, he lights up any room he's in... whether he's griddying while stocking or having a great conversation with guests--he's always a joy and positive force for everyone around him!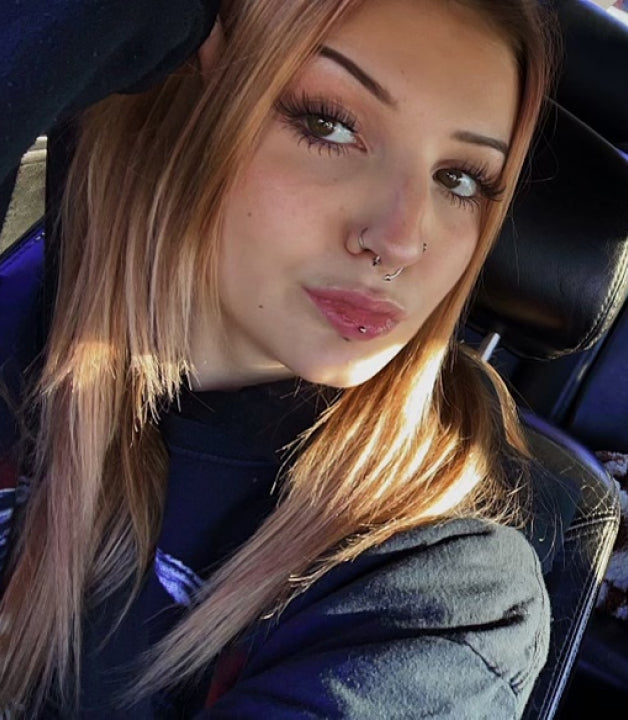 Lauren Bestgen
Union & 192nd
Lauren has always been so impressive with her quickness to learn and we thought it was perfect to nominate her for this quarter's 4G in growth. Over the last couple of months she has really stepped up her speed on bar and has become such a leader to our newer team members! We love and value her hard work and are so proud of how she has grown in her time at BR. Keep killin' it girl!!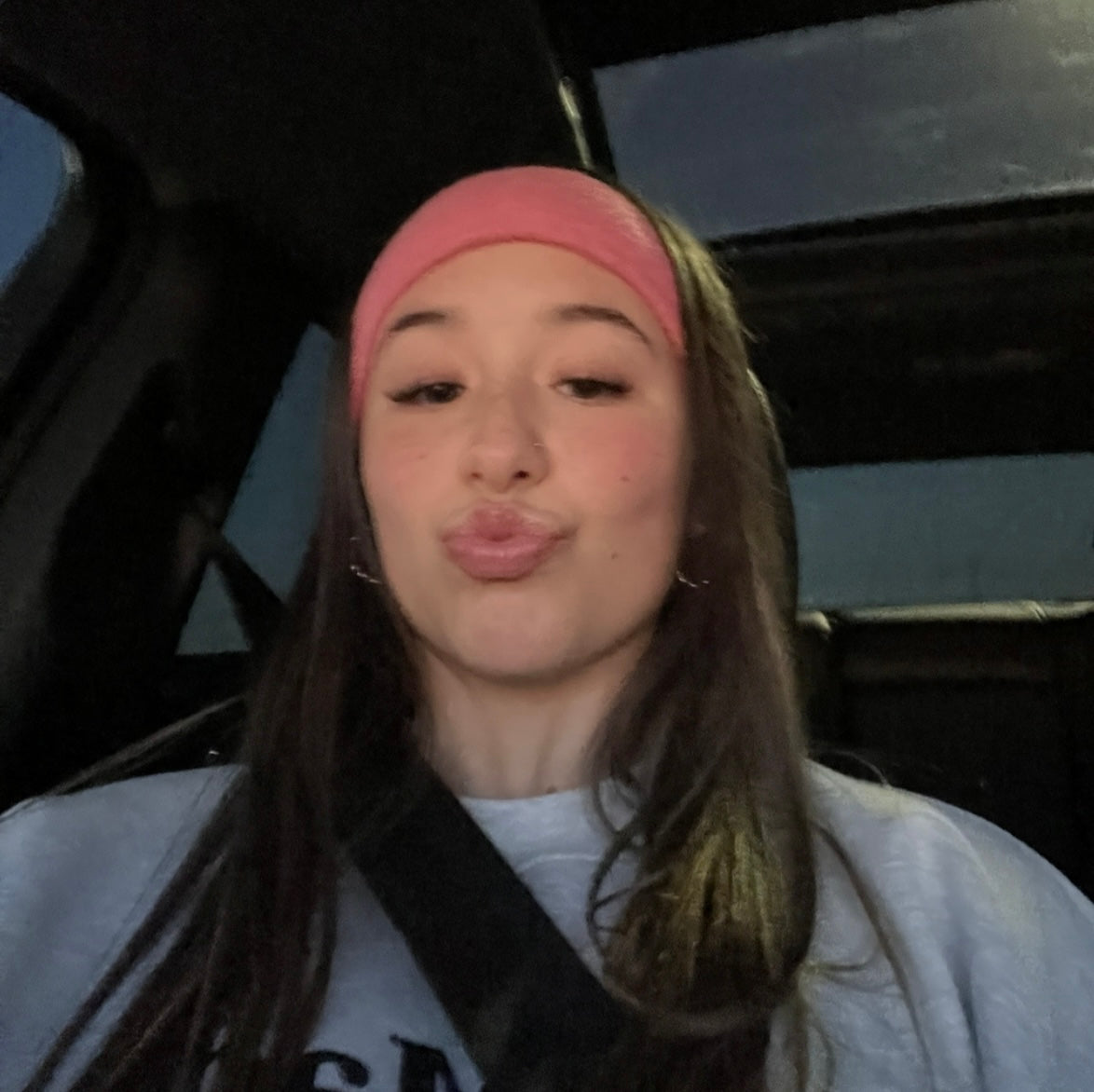 Jolie Guerrero
Star Ranch
I choose Jolie for GROWTH because has shown an endless amount of growth over the last few months on bar and her knowledge as a barista. She not only shows up to every shift with an upbeat and positive attitude, but is constantly improving and pushing herself. Jolie is a great asset to our team. She absolutely rocks!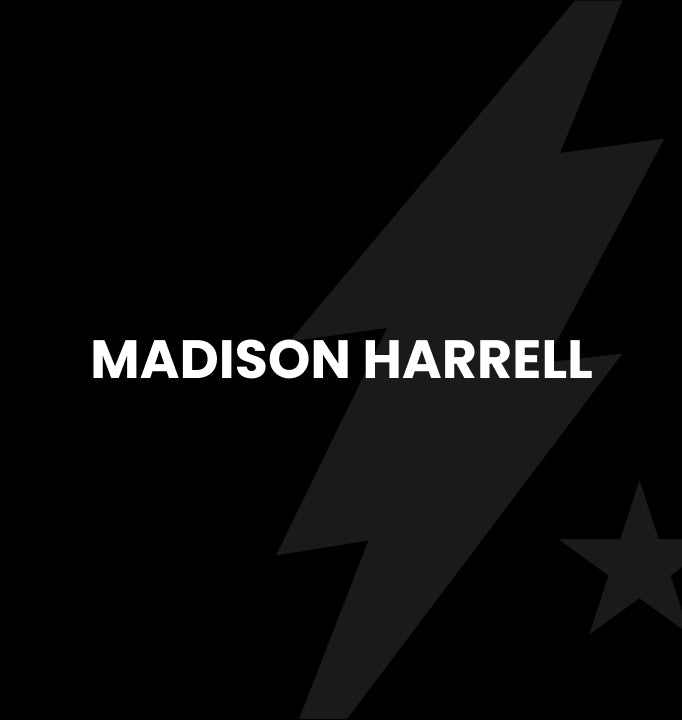 Madison Harrell
Richland Aaron Drive
She has shown tremendous growth in the past quarter when it came to constructive advice we gave her or any type of direction, she was willing to follow. She's willing to cover and help people out in the drop of a dime when she can. Madie is a great example of growth and earned this nomination!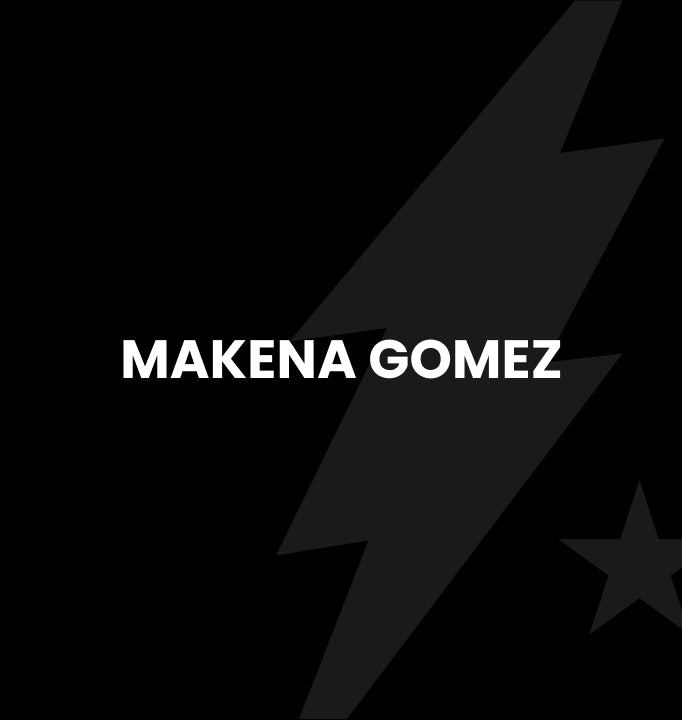 Makena Gomez
Kennewick CC Blvd
She is the sweetest down to earth person, she brings light an smiles into the shop whenever she comes in.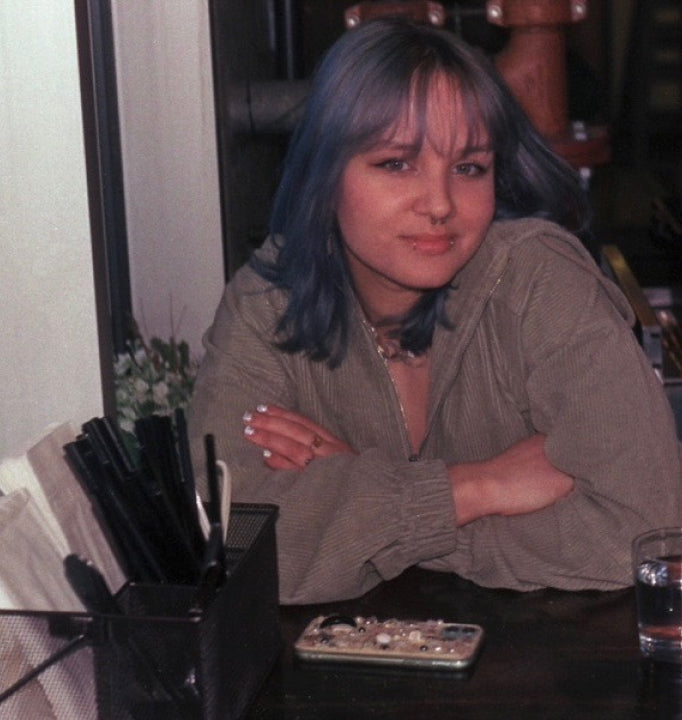 Masha Yaremenko
76th & 500
Masha has been growing consistently from the beginning of her BR career! She is such a hard worker, creative artistically, and always treats everyone with such respect and care. Her ability to work 2 jobs and always have such a positive demeanor is amazing! We are very lucky to have Masha blossoming on our team!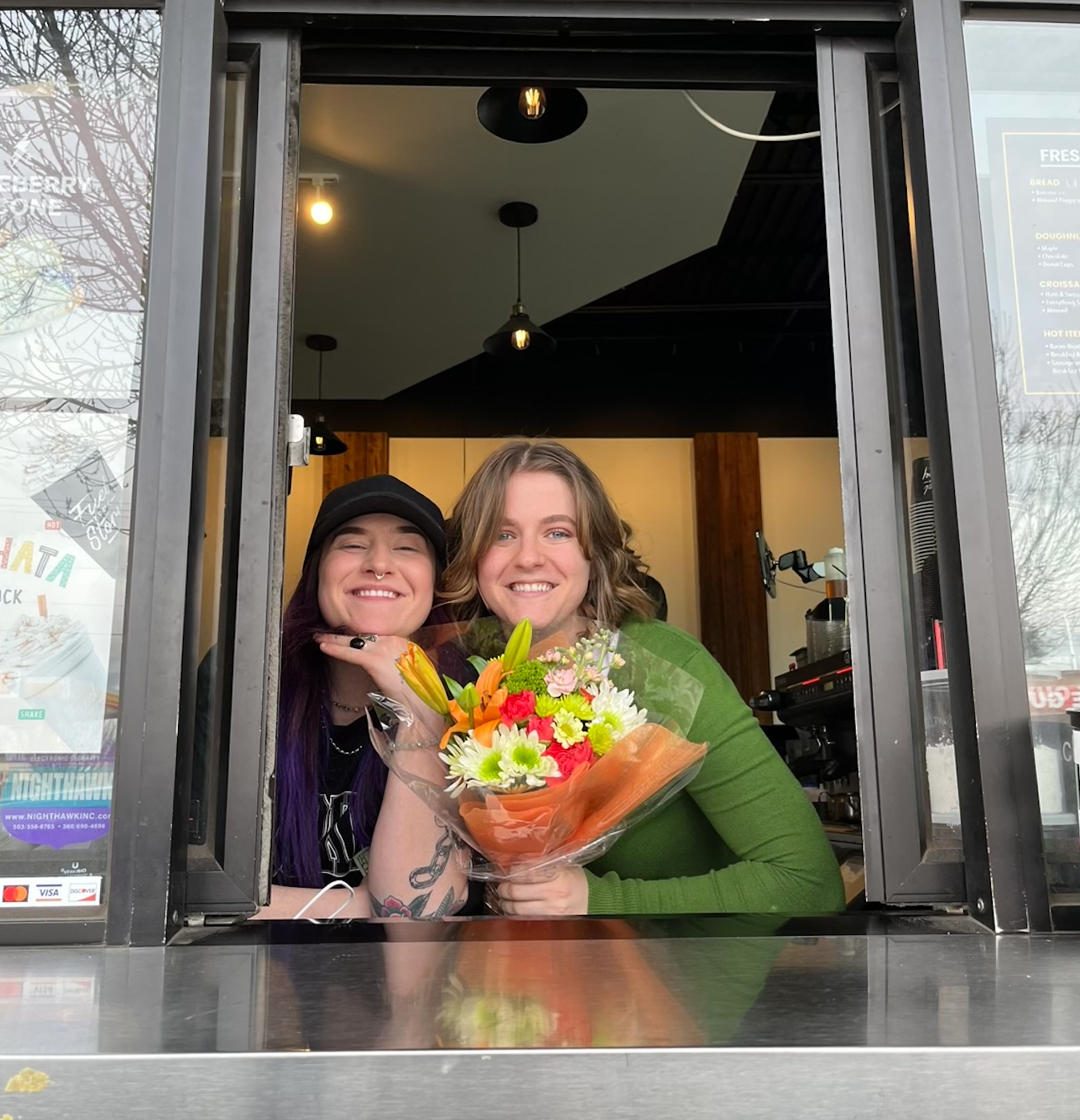 Michelle Rosvold (SL)
134th & 20th (Salmon Creek)
Michelle became SL at Salmon Creek 6 months ago and the store has grown tremendously!! Not only have their numbers grown, but the store as a whole has grown. She grew a team of awesome baristas with loyal regulars. Michelle puts her all into everything she does and is always ready to learn new things. The key to growth is asking questions and Michelle continues to ask insightful questions that contribute to her growth as manager. Keep killing it, Michelle!!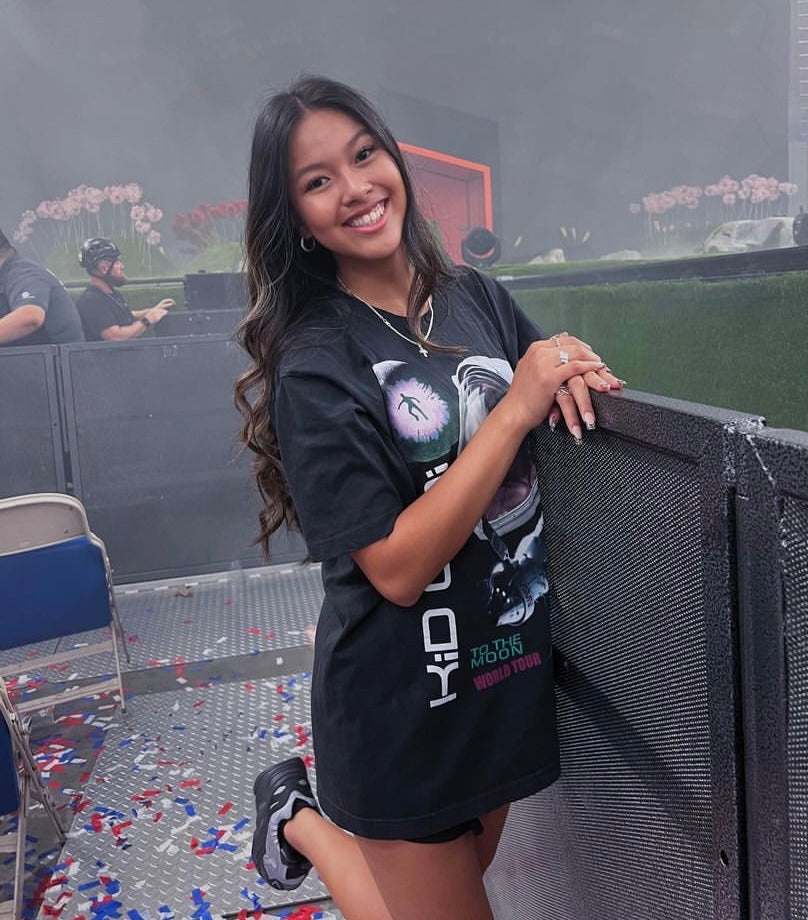 Nancy Flores
4th & Andresen
Nancy has become one of my strongest baristas since joining the team not even a year ago. I am still in awe of how much she's grown and continues to grow each day. She's dependable, she's so helpful, and brings such good energy to the shop. Can't wait to see what's to come on her BR journey

Piper Timmins
Richland Gway
We chose Piper because she has grown to be a great asset to our team! When she first arrived she was timid and shy. Now she's confident and not afraid to help out! Piper is always coming into work with a great attitude, and a smile. She has grown to be such an amazing employee and we are proud to have her on our team!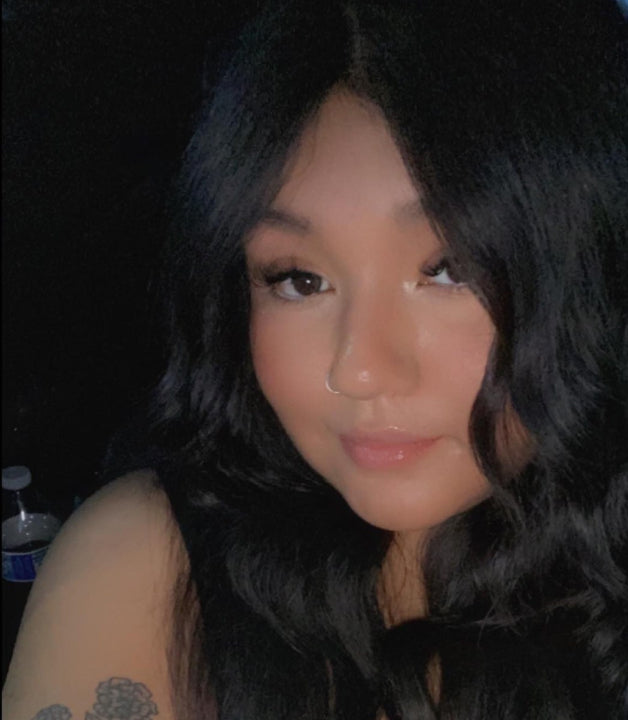 Raquel Amezquita-Ibarra
Pasco 20th Ave
Raquel has been leading by example at her location. Raising up her team, growing sales, and serving customers at the highest level all with amazing patience and energy. No matter the situation Raquel rises to the occasion.

Ryley Engstrom
Battle Ground Scotton Way
Ryley has been at this store since the very beginning. She was the youngest one on the team, but it has never showed. When we first opened Ryley was injured playing volleyball and took 6 months off; when she came back it was like she had never even left. She constantly sets goals and exceeds them. It's been so exciting to watch her grow into an amazing barista and adult.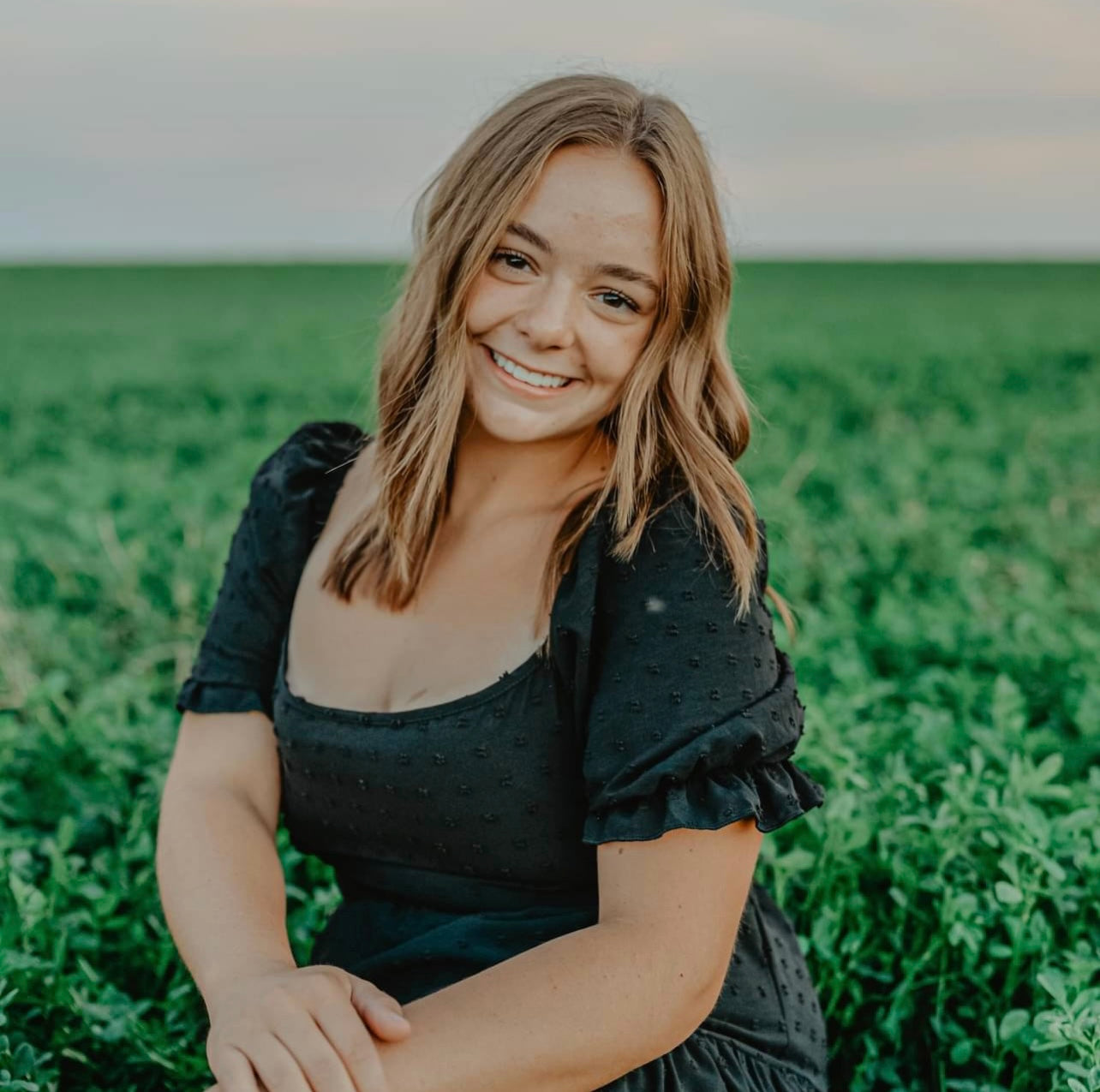 Sarah Hamon
Kennewick Downtown
Sarah has always been such a ray of sunshine and a joy to work with! She takes on a lot of responsibility in her personal life such as going to college while balancing work! Sarah has shown growth in such a short amount of time that she has been hired. Always picking up extra shifts and helping out her fellow baristas. We love you sarah bear!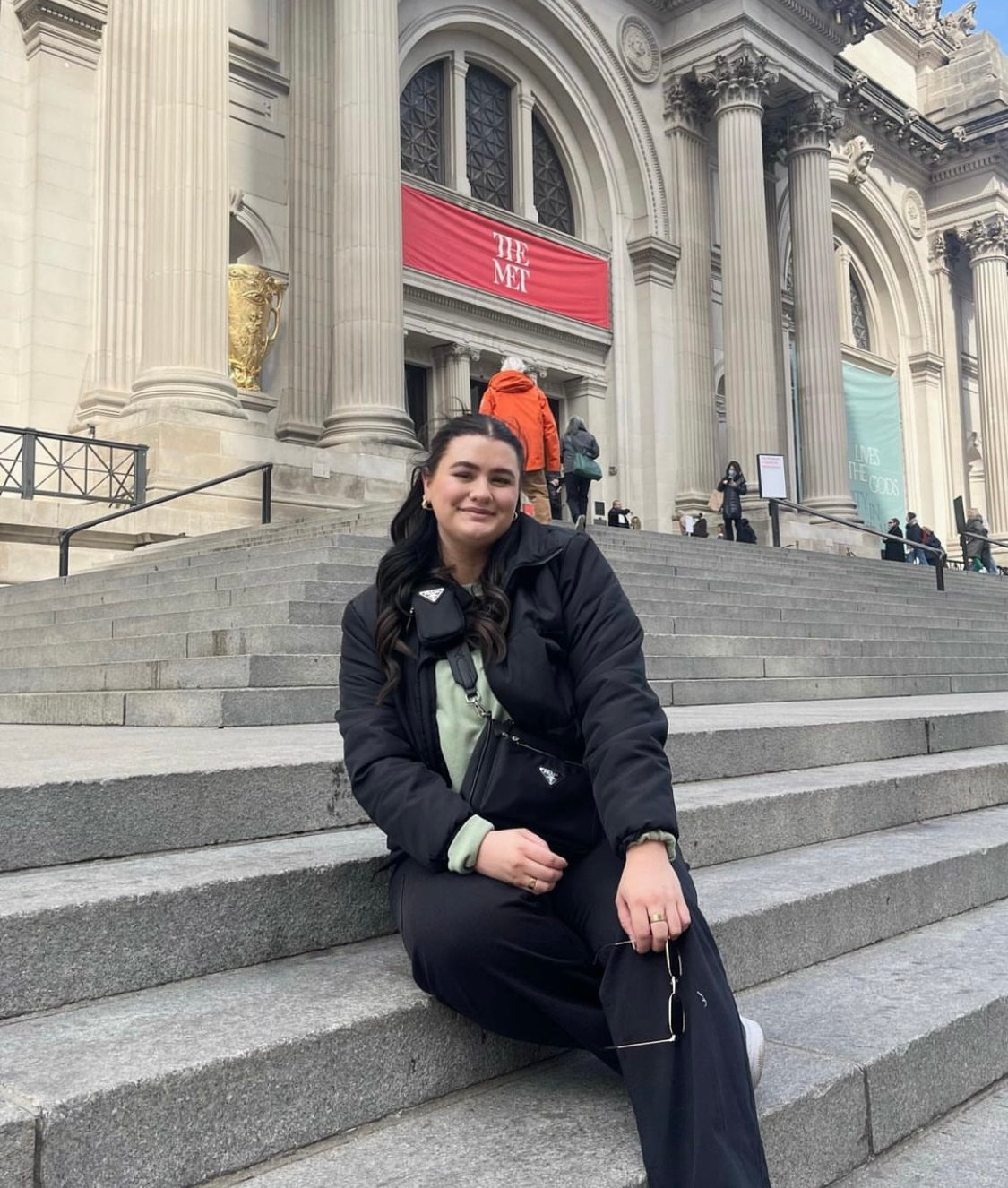 Sarah Simpson
Broadway i10
I chose Sarah for growth because she has pushed herself so far to make herself the best barista she can be and all her effort shows as she has just made the jump from barista to store lead at Broadway i10!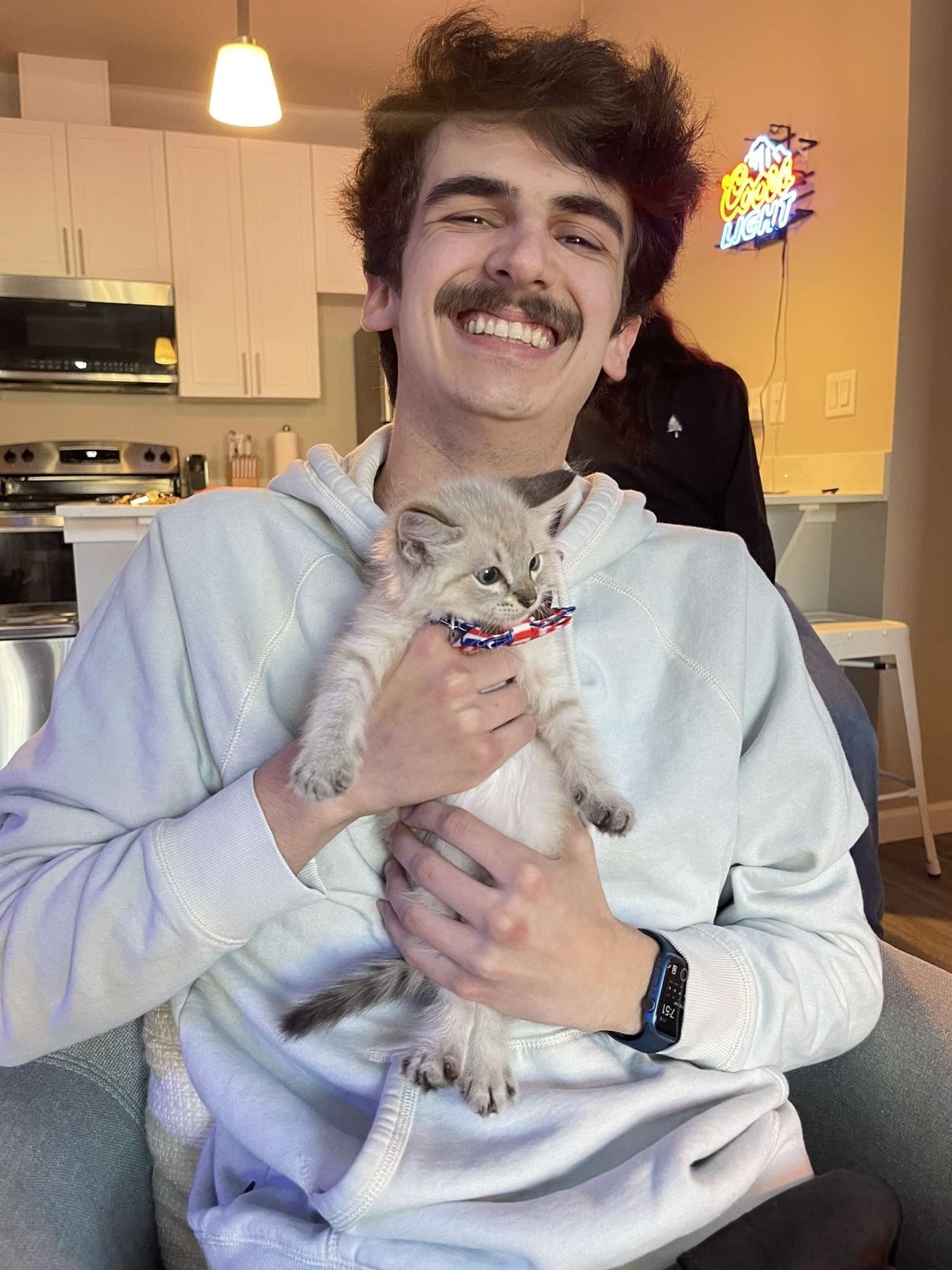 Sean Mckerney
Chkalov
Sean has shown growth in every aspect of his job over the first quarter of the year! Chkalov's continuing to grow as a stand because of the consistent standards Sean holds his team to. Every week is better than the last because of this constant growth!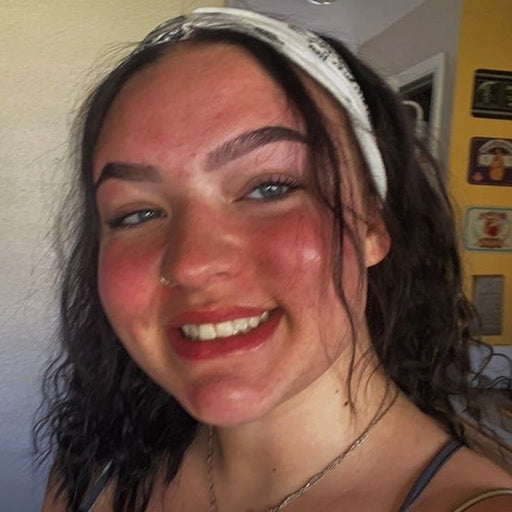 Stella Snider
164th & 20th
Stella has been the best addition to the team. I've been working with Stella since September, she has the best energy and customer service. She is always wanting to learn more and be the best at what she does. We appreciate Stella's hard work and her growth shows immensely. While graduating Beauty School she also works every weekend and always helps pick up shifts. Stella you are the best! So proud of your growth.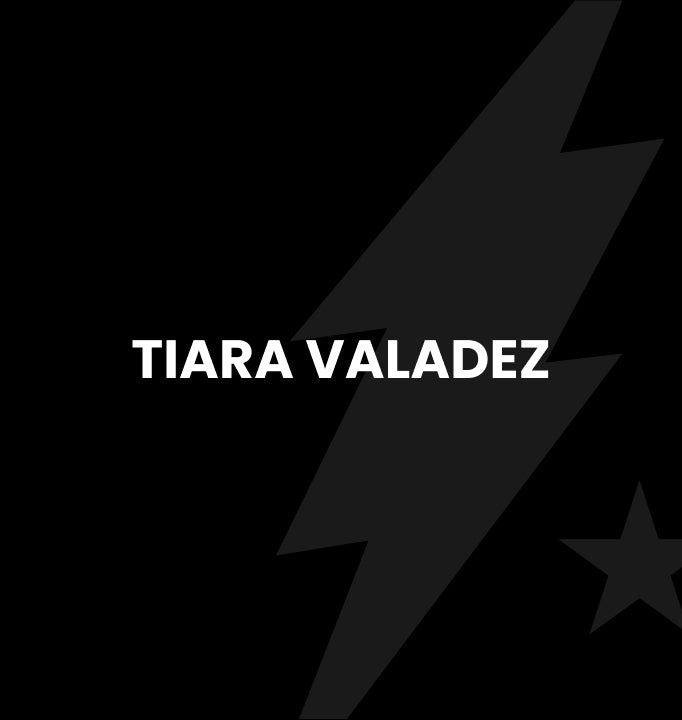 Tiara Valadez
Kennewick 27th Ave.
I nominated Tiara! She has been super consistent in her role as ASL. She is also spot on with ordering and communicating with Drey about day to day updates and questions. Nice work T!